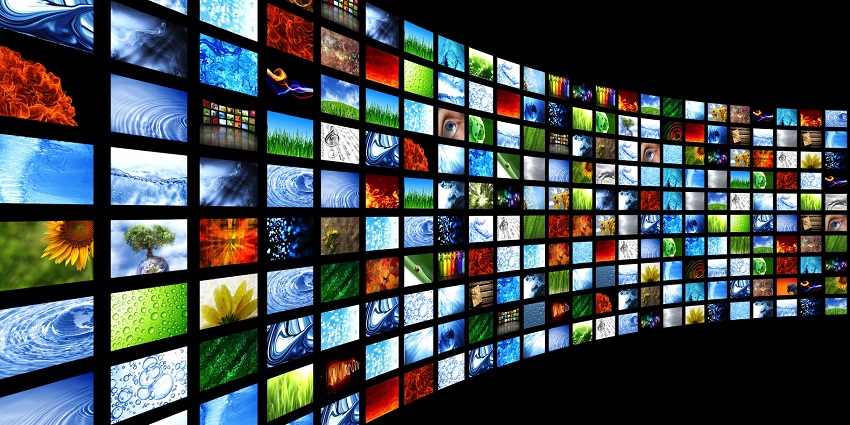 The streaming services landscape is expanding rapidly as many companies that were caught napping by the sudden boom in on-demand streaming are racing to make their mark and rake in those sweet, sweet Netflix subscriber numbers for themselves. Which won't happen because that's not how the world works, but hey, it's good to dream and MBAs have to use those pie chart-making skills somehow.
We know that the three largest established players in the market currently are Netflix, Amazon Prime, and Hulu – the latter will soon be majority-controlled by Disney once it finalises its Fox takeover. CBS All Access and DC Universe, anchored by Star Trek and DC Comics properties respectively, are the new kids on the block, and Disney+ will be launching some time later this year with a mound of Marvel content, classic Disney properties, Star Wars, and more. Google's YouTube TV exists, and in a move that's sure to work out well for them Apple is also rushing out their own streaming service this year with a nebulous amount of original content. I'm probably forgetting a bunch of other services too.
In the end it's all about the content people want to watch – both new and classic. So the latest news (care of Variety) that NBCUniversal (which is owned by Comcast and who is the remaining minority stakeholder in the aforementioned Hulu after narrowing losing out to Disney when it came to gaining control of Fox), is planning to launch their own streaming service in 2020 isn't the worst news because it has a decent chance of making a dent in the market. The company is home to a veritable mountain of sport, news, and entertainment after all – the Olympics, football (not soccer, the other one), massive procedurals like Law & Order, CSI, and NCIS, popular reality TV series like America's Got Talent and The Voice, Syfy and all their genre content, and so much more. Long-serving NBCU cable programming head Bonnie Hammer will head up the new streaming service.
Currently the plan is that the streaming service will automatically be available for free, with ad-support, for existing Comcast and Sky (which is owned by Comcast) subscribers in the US and Europe respectively, with the option for no-ads at a fee. Non-Comcast or Sky users will also be able to purchase a subscription to the NBCU service, which is expected to offer original content and tap into the vast content archives the network has, as well as third party content. How much of that all that would be available locally, should the service even be available locally without the use of something that rhymes with "sheepywhen", would remain to be seen – and so would seeing how much NBCU content gets pulled from competing streaming services which already host their content, mainly Netflix, so you might want to start catching up on those The Office reruns you've been meaning to watch.
The next couple of years are set to be really interesting for both the companies currently operating streaming services and those launching new services. As more players join the market it becomes ever more fractured as content will be fenced off behind exclusivity deals and proprietary services, and in the end it's the content they offer that'll sway the market. Consumers wanting to get their entertainment fix will need to be quite astute in picking the services they subscribe to in order to get the most bang for their buck, and more choices aren't necessarily better in that regard.
Last Updated: January 16, 2019