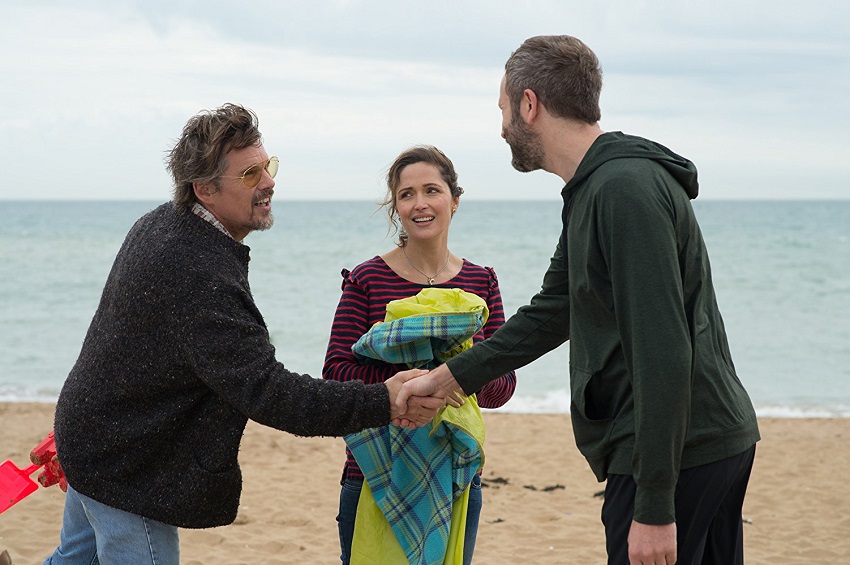 Wait! Before you rush down to the trailer I should tell you that despite the name, there's no one named Juliet getting naked – it's just the name of the movie as you'll soon see why.
Juliet, Naked is the upcoming romantic comedy with a dash of drama starring Rose Byrne (X-Men: Apocalypse), Ethan Hawke (Training Day), and Chris O'Dowd (Bridesmaids). It's directed by Jesse Peretz (Our Nick Idiot Brother), and is based on the 2009 novel of the same name by author Nick Hornby (About a Boy, High Fidelity).
Annie (Byrne) is a middle-aged woman who's beginning to feel trapped in her relationship with long-term boyfriend, Duncan (O'Dowd). He's fanatically obsessed with an indie rock musician, Tucker Crowe (Hawke), who disappeared from the public eye more than twenty years ago – so much so that Annie believes he cares more about Crowe than he does her. However when a bootleg acoustic disc surfaces, it kicks off a chain of events that leads to Annie meeting Crowe – an event that'll change both their lives forever.
The plot synopsis is as follows: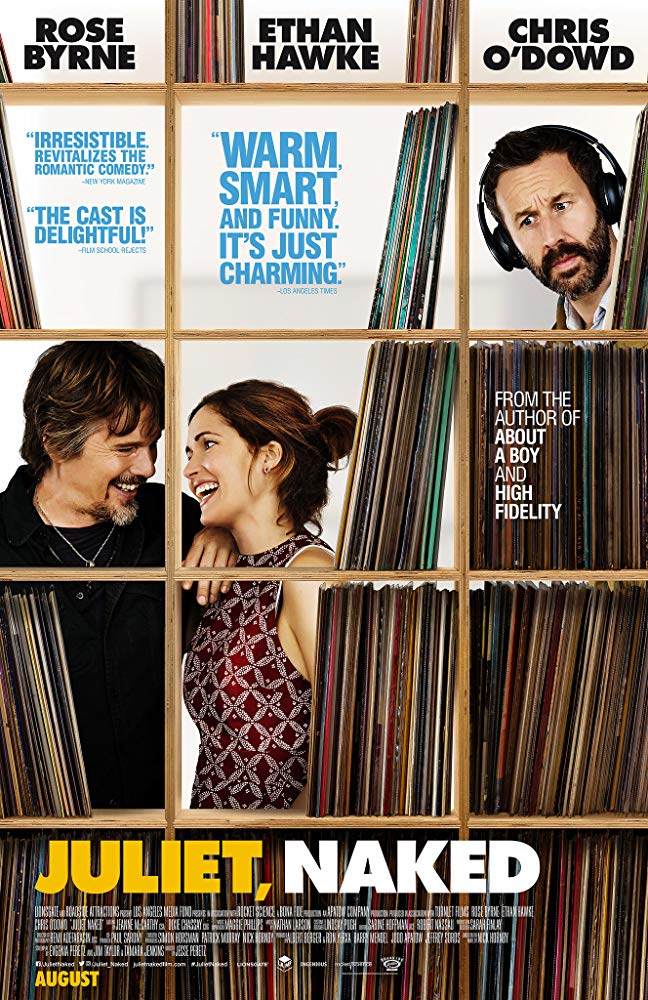 Annie (Byrne) is stuck in a long-term relationship with Duncan (O'Dowd)—an obsessive fan of obscure rocker Tucker Crowe (Hawke). Duncan is far more devoted to his music idol than to Annie. When the acoustic demo of Tucker's hit record from 25 years ago surfaces, it leads to a life-changing encounter between Annie and the elusive rocker himself.
Let's take a look:
I think the words "effortlessly charming" apply here. This looks like a sweet, simple romantic comedy that seems perfectly predictable plot-wise. However that doesn't really matter when you've got a charming story told by an excellent cast who seem to have effortless chemistry with each other. Sure it's all a bit unrealistic, but sometimes that's what you want when it comes to romantic comedies – you just want to sit there and alternate between a laugh and going "aww", and on that front Juliet, Naked delivers.
What do you think?
Juliet, Naked will open in the US on 17 August, and locally on 2 November. It also stars Megan Dodds, Jimmy O. Yang, Lily Newmark, and Azhy Robertson.
Last Updated: July 3, 2018