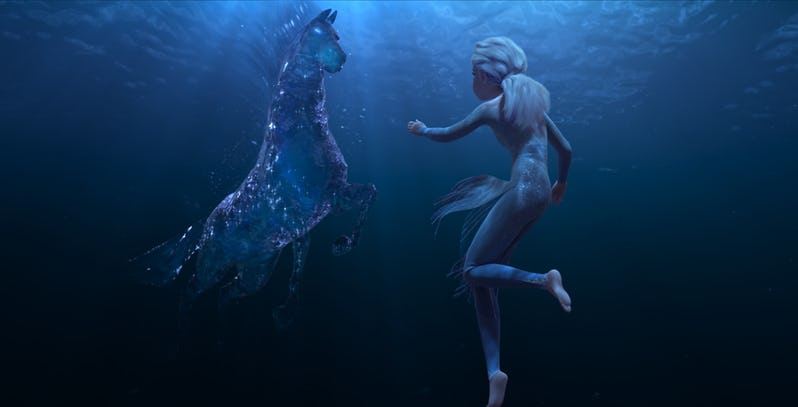 While Avengers: Endgame and Star Wars: The Rise of Skywalker might be the biggest movies of this year form your typical comic book and sci0-fi nerd perspective, a lot of the younger ones will have a different outlook on movies that need to be watched and probably Frozen 2 is the one that kids are looking forward to (and parents dreading) most. After all, the first Frozen film was the highest earner of the year back when it released in 2013 and remains the highest earning original animated film of all time.
After 6 years of having kids torture their parents with the success of the first movie's music, comes the time for Disney to do it all over again with the highly anticipated sequel which promises even bigger things. We see all the familiar faces from the first movie Anna (Kristen Bell), Elsa (Idina Menzel), and Kristoff (Jonathan Groff) return for an adventure that will take them well beyond the kingdom of Arendelle with even more at stake.
It seems though that much like its original audience has probably grown up a little over the years that so too as this story as this trailer comes across as a lot darker and more intense that you would expect it to be. No doubt, its probably just the trailer playing to certain parts of the movie, as I still expect the usual lighter tone and annoying songs to creep through when the movie does release, but if it can at least maintain some of this darker atmosphere, it could be a movie I can get behind. Even if I bring headphones for all those musical numbers.
Frozen 2 is written by Allison Schroeder (Hidden Figures) and will see Chris Buck and Jennifer Lee both return to direct our characters on yet another epic journey. Thankfully we've been spared any of the songs in the trailer, but I wouldn't be surprised if we get a few glacial earworms gracing our music feeds well before the film's release on November 22.
Last Updated: June 12, 2019