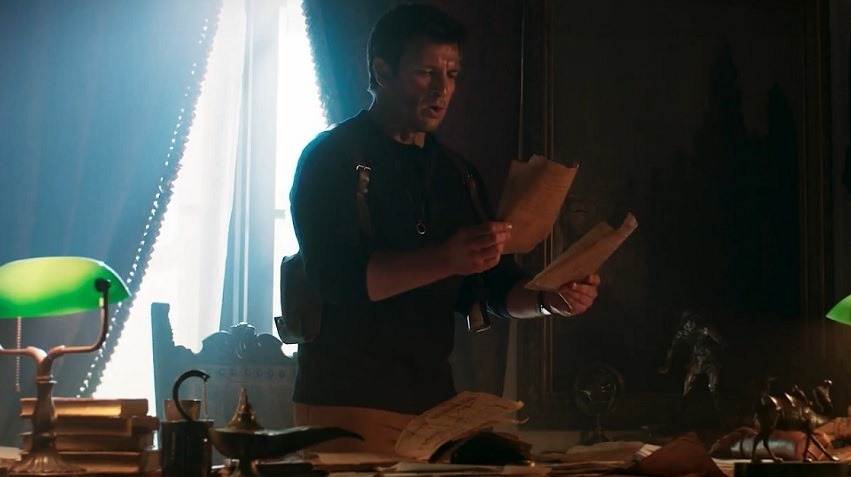 The Uncharted film has been a long-running project for Sony, who have burned through casted main actors and directors in their attempt to bring one of their biggest game franchises to the silver screen. And last week it seems that something had changed. Right now Spider-Man heartthrob Tom Holland is set to start in an Uncharted prequel, but Firefly alumni Nathan Fillion suddenly teased that he might be involved with the project. Turns out, the project Fillion was referring to was something else entirely. A pretty entertaining, thoroughly faithful fan film that you can watch right now.
This is clearly a passion project for all involved, considering that Fillion isn't the only big star to feature in the 15-minute long short. Avatar big bad Steven Lang stars as Nathan Drake's partner in crime Sully, as director Allan Ungar flexes his feature film experience to weave a tight, well choreographed short that has it all. Perhaps the biggest win here is Fillion himself, who slips into the guise of Nathan Drake as if he's been preparing for the role his entire life. He might still be a little old to portray the wise-cracking treasure hunter, but that certainly doesn't seem to matter when he has the charisma to make up for it.
Check out the full fan flick below, which seems pretty adamant to point out that it is certainly unofficial.
Fillion followed the launch of the film with a post on Instagram, praising both director Allan Ungar and Naughty Dog in the same breath for allowing him the chance to live what he deems a dream role. He might not be cast in Sony's feature film (perhaps yet), but he's certainly got the chops for it.
"If you've ever pinned a towel around your neck for a cape, or donned a fedora and nearly put your eye out with a homemade whip, this is for you. Thank you, [Allan Ungar], for letting us all scratch this itch. Thank you, [Naughty Dog], for creating such a wonderful archetype…"
It's odd that this would attract such stellar actors, so it might not be a stretch to imagine this short being used as leverage to perhaps consider Fillion and Co. for some Uncharted film plans if the current setup falls through. And if history is any indicator, that's more likely to happen than not. Tom Holland might seem like a perfect casting for a young Drake, but Fillion might have just made his case for the eventually follow-up.
Last Updated: July 16, 2018