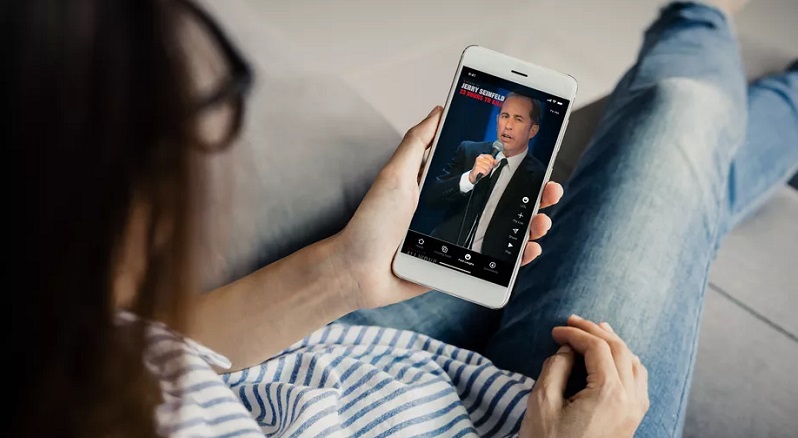 Netflix might be one of the world's largest entertainment companies thanks to their massive amount of original content and ongoing productions, but one of the real strengths that helped them to get to where they are – apart from being the first to market – is the strength of their tech. After all, this isn't only just about coming up with winning productions, but also software features that make them easily the best platform to watch content on.
Now Netflix is using some of those tech skills although to create a new app, in the vein of TikTok or Instagram Reels, but built around some of the funniest scene in their vast catalogue. Titled Fast Laughs, the app features a set of different short clips that will play directly from inside the Netflix app, much the same way that TikTok works, but with the intent purpose of people flagging their interest in watching these clips rather than getting them to participate in them with videos of their own:
We're always looking for new ways to entertain and make discovery easier for members. A new full-screen feed of funny clips from a wide variety of Netflix titles, ranging from films and series to our deep bench of stand-up specials.
Given how people are now drawn to watching their content in short stints, the move makes sense from Netflix, though you can't help feeling that they missed out really making this a bigger thing if they invited some form of social interaction rather than just using it as short advertisements for their comedy content. If you are short on time though and in the need of a quick pick me up, this is the fastest way to start feeling good though.
To access Fast Laughs, customers can use the bottom navigation menu to click on the Fast Laughs tab. The app is currently only available for iOS users with an Android version still in development, with plans to release it soon.
Last Updated: March 5, 2021