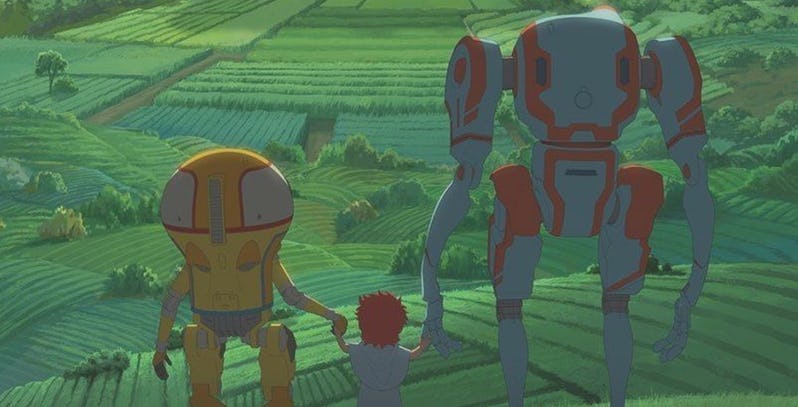 There was a time when anime outside of Japan was only the reserve of the purists who had to struggle (and often bootleg) the various different series and movies. These days though a lot of anime and manga has become mainstream – with Netflix especially pushing for lots of new content around this form of storytelling to a market that is seemingly thirsty for it.
And for their new planned anime series, Eden, Netflix is bringing in one of the best in the business with director Yasuhiro Irie (Cowboy Bebop, Mobile Suit Gundam and Fullmetal Alchemist: Brotherhood) being brought in to help create the new series. Irie is not the only big talent for the new show as Netflix has also brought in Justin Leach as producer, character and concept designers Toshihiro Kawamoto and Christophe Ferreira, and background art director Clover Xie.
The announcement came via Netflix's secondary Twitter account NXonNetflix, which also included a brief image of the style of animation we could possibly expect in the series.
Along with the image Netflix has also revealed a brief synopsis of what the series is about:
The upcoming sci-fi fantasy series Eden is set thousands of years in the future, where a city known as "Eden 3" is inhabited solely by robots whose former masters vanished a long time ago. On a routine assignment, two farming robots accidentally awaken a human baby girl from stasis questioning all they were taught to believe – that humans were nothing more than a forbidden ancient myth. Together, the two robots secretly raise the child in a safe haven outside Eden.
It's an interesting concept for a series and certainly fits into the rich vein of epic sci-fi storytelling fans love about the anime genre. With the remarkable talent involved with this series though it certainly promises to be an exciting series to look out for when it finally makes its way to the screen next year.
Last Updated: April 15, 2019