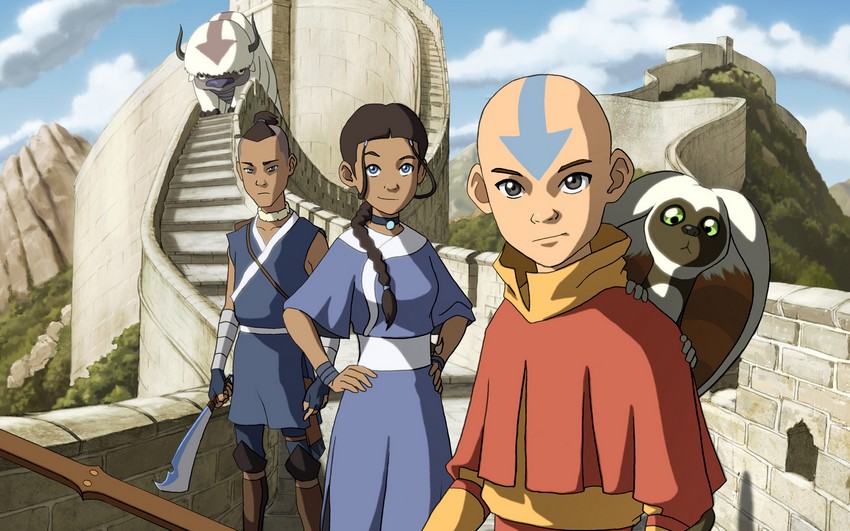 I'm a firm believer that when beloved properties get adapted for the screen, they don't have to be a 1:1 verbatim copies. I'm also a firm believer that there should be limits though, a line that adaptations shouldn't cross. In 2010, M. Night Shyalaman crossed that line with drunken abandon before taking a steaming dump on it.
I am of course referring to The Last Airbender, the deservedly much-maligned live-action feature film adaptation of fan-favourite award-winning Nickelodeon animated series Avatar: The Last Airbender. While the show is considered to be and one of the best cartoons of all time (well, considered by me), Shyalaman's effort is widely regarded as one of the worst modern live-action adaptations. Here's the thing about hitting rock bottom though: There's nowhere else to go but up. Netflix is totally down with that sentiment as it was announced last night that the streaming series is now in early development on a live-action TV series adaptation of Avatar: The Last Airbender.
A reimagined, live-action "Avatar: The Last Airbender" series is coming to Netflix!

(ᴄᴏɴᴄᴇᴘᴛ ᴀʀᴛ ʙʏ Jᴏʜɴ Sᴛᴀᴜʙ) pic.twitter.com/YsMoE4UguV

— See What's Next (@seewhatsnext) September 18, 2018
The news was first revealed in a tweet from Netflix's preview account See What's Next and included a piece of concept art for the series, which seems to be a recreation of "a very old concept from Avatar" that co-creator Bryan Konietzko originally shared on his blog in July. We haven't seen anything further on the project, but it has been confirmed that Konietzko and co-creator Michael DiMartino will be back as showrunners/exec producers, so you don't have to worry about some new person not even knowing how to pronounce the lead character's name (yes, I'm looking at you, Shyamalan!).
The original show aired for three seasons from 2005 to 2008 and was set in a fantasy world in which different tribes of people could manipulate different elements. It followed Aang (which is not pronounced "Uhng"), the last of the wiped out race of Airbenders. Aang is also the Avatar though, the fated hero who can control all four elements, once thought lost to the world. Aang and his friends must save the world from destruction by stopping the advances of the cruel Fire Lord Ozai and his army.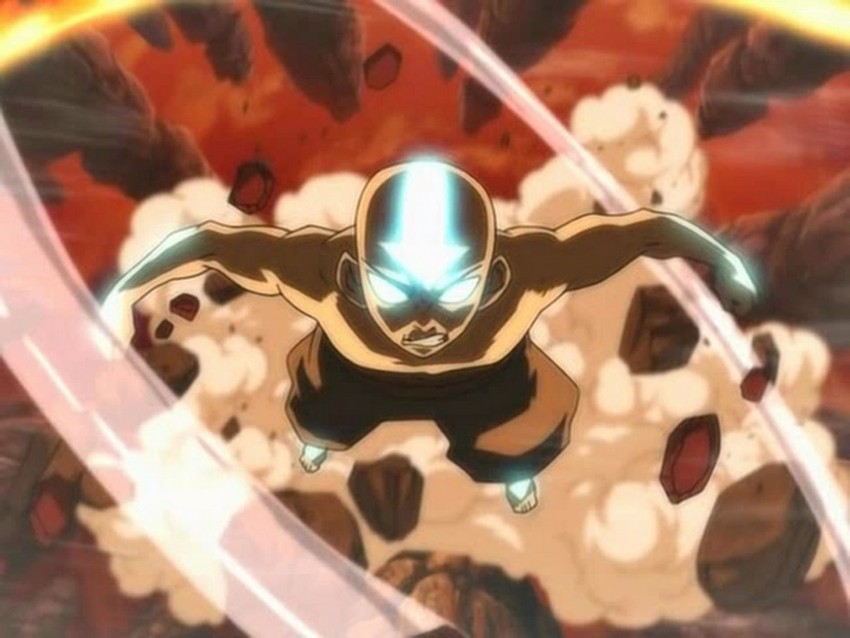 The show was heavily based on Asian cultures and featured several incredibly accurate recreations of real-world Asian martial arts. Which is why it caused such a big fan uproar when Shyamalan's movie featured white actors in a number of lead roles, including that of Aang himself. DiMartino and Konietzko are clearly aware of the controversy as they indicated in their joint public statement following the announcement of the Netflix live-action series.
We're thrilled for the opportunity to helm this live-action adaptation of Avatar: The Last Airbender. We can't wait to realize Aang's world as cinematically as we always imagined it to be, and with a culturally appropriate, non-whitewashed cast. It's a once-in-a-lifetime chance to build upon everyone's great work on the original animated series and go even deeper into the characters, story, action, and world-building. Netflix is wholly dedicated to manifesting our vision for this retelling, and we're incredibly grateful to be partnering with them.
This will be the second time DiMartino and Konietzko will be returning to this world as they also gave us the brilliant animated sequel series The Legend of Korra, while Avatar has seen spinoffs and adaptations in just about every media format out there from comics to novels to video games. As for the new live-action adaptation, there's no timeline as of yet, but as soon as we hear something we will let you know.
Last Updated: September 19, 2018