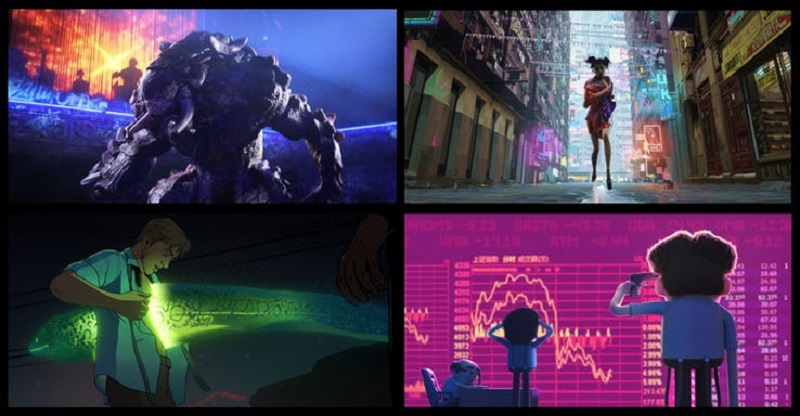 When Netflix first started releasing original series, they tended to side more on the side of adult content and weren't afraid to take on projects that were previously deemed too inappropriate for television. And while they have certainly learnt to embrace more family-friendly content over the years, it's a trend which they still stick close to even when catering for those younger audiences. Something which we have seen with the likes of She-Ra and the Princesses of Power or Guillermo del Toro's Trollhunters which are both kid-friendly animated shows, but that aren't afraid to also include adult-oriented topics that make them equally enjoyable for adults.
This new project though, from the minds of Deadpool's Tim Miller and legendary director David Fincher titled Love, Death and Robots is an animated series that is probably firmly aimed at adults. The animated project is planned as an anthology series and will be a collection of 18 animated shorts that span the science fiction, fantasy, horror, and comedy genres, with Miller and Fincher executive producing along with Jennifer Miller and Josh Donen.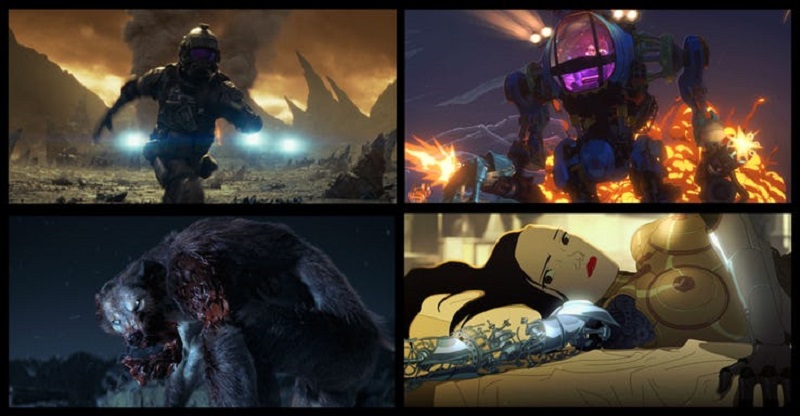 Love, Death and Robots episodes will be made by a collection of different animation studios and directors and will feature a combination of different animation styles that range from traditional 2D animation to advanced 3D CGI, with stories set to be short 5-15 minute chunks, making them easily watchable in any sitting. It certainly sounds like an intriguing idea and although there is no release date on the project just yet, Tim Miller did go on to release a statement about the project, along with a host of images that give us a better idea of what's in store (at least visually) for this exciting new series:
Love, Death & Robots is my dream project, it combines my love of animation and amazing stories. Midnight movies, comics, books and magazines of fantastic fiction have inspired me for decades, but they were relegated to the fringe culture of geeks and nerds of which I was a part. I'm so f––ing excited that the creative landscape has finally changed enough for adult-themed animation to become part of a larger cultural conversation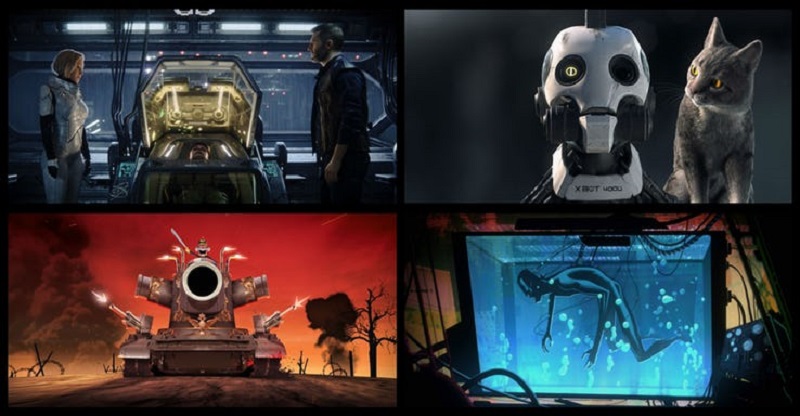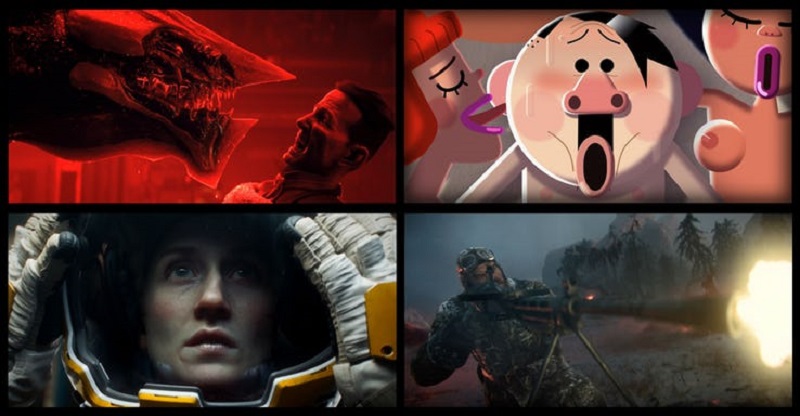 This is definitely an animated project that sounds like it could have a lot of fun ideas, especially given the reputation of its creators for telling intriguing stories in often even more interesting ways. Love, Death and Robots definitely looks like an animated series to look out for. Just one that is probably best kept away from the kids.
Last Updated: January 8, 2019