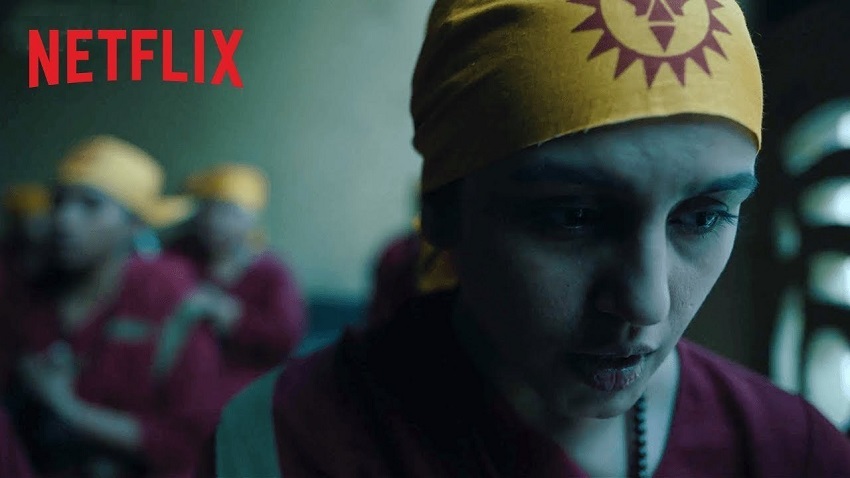 We often talk about how Netflix is miles ahead of their competitors when it comes to its subscriber numbers, because it is. Those competitors are slowly ramping up their own streaming services though, and the company will soon find itself leaking both content (which is already happening) and subscribers (which is predicted to happen). But that conversation typically revolves only around the English-language markets – and mainly the US.
Over the last few years, as it's become apparent Netflix is under increasing pressure in the US, the company began paying more attention to its foreign markets – where it's not just miles ahead of their competitors, but lightyears. One factor is their increased development of non-US series from all parts of the world, which is driven by both local content requirements in various countries and their attempt to diversify their offerings in the process. If you think of it like a PB&J sandwich, they want to be the peanut butter to their competitor's various jam flavours.
All of which gets us to three upcoming non-English language series from Spain, Germany, and India. First up we have the Spanish series High Seas, an Agatha Christie-style murder mystery set on a trans-Atlantic passenger liner in the 1940s.
The official plot synopsis is as follows:
A magnificent transatlantic ship full of passengers, travelling from Europe to South America in search of a better future. Two sisters, Eva (Ivana Baquero) and Carolina (Alejandra Onieva), as different as they are inseparable. A handsome officer, Nicolás Sala (Jon Kortajarena), a man that fate has put in the wrong place. A mystery to be solved: the murder of a passenger whose name does not appear in the passenger list and who no one remembers. Love, intrigues and many lies… in a ship that hides a story in each one of its cabins and a dark secret deep inside. There is only one clear thing: The murderer will not be able to leave the ship.
High Seas will premiere on Netflix this coming Friday, 24 May.
Following a week later, on 31 May, we have the German-language comedy drama How to Sell Drugs Online (Fast) – which is something you should consider very carefully before googling at work – that stars Maximilian Mundt, Danilo Kamperidis, and Lena Klenke.
The official plot synopsis is as follows:
How do you win back your girlfriend from the school drug dealer? For Moritz, the answer is clear: sell better drugs. Together with his best friend Lenny, he launches, out of his teenage bedroom, what turns into an unexpectedly successful online drug market. Soon, as accidental drug dealers, they're faced with standard drug empire problems: meeting demand, quality control, and, most importantly: not getting caught. Inspired by true events, How to Sell Drugs Online (Fast) is a modern story about lost love, the highs and lows of friendship, and the hurdles of growing up.
Finally we have the Indian Hindi-language dystopian sci-fi series Leila, which seems at first glance like a combination of Gattica and The Handmaid's Tale, and which premieres on 14 June and stars Huma Qureshi, Siddharth, and Rahul Khanna.
The official plot synopsis is as follows:
India's first dystopian story, Leila is set in an imagined world, Aryavarta, in which there is great suffering, extreme and totalitarian rules of engagement and fictional extremes constructed around an obsession with purity, communal and divisive societal dramas and grit. Leila is the story of a mothers' imperishable maternal love for her daughter set in the political and emotional dystopia of Aryavarta.
That's definitely a strong mix of programming, with all three shows very distinct from one another and catering for a wide variety of tastes – provided you don't mind a bit of reading while watching. None of them will overstay their welcome either, with High Seas How to Sell Drugs Online (Fast) both clocking in at eight episodes while Leila will consist of six. I really like this trend of shorter series too, it makes them much easier to watch (and finish) before getting distracted by the next shiny thing, and their stories are inevitably tighter thanks to the shorter overall run-time.
Last Updated: May 20, 2019