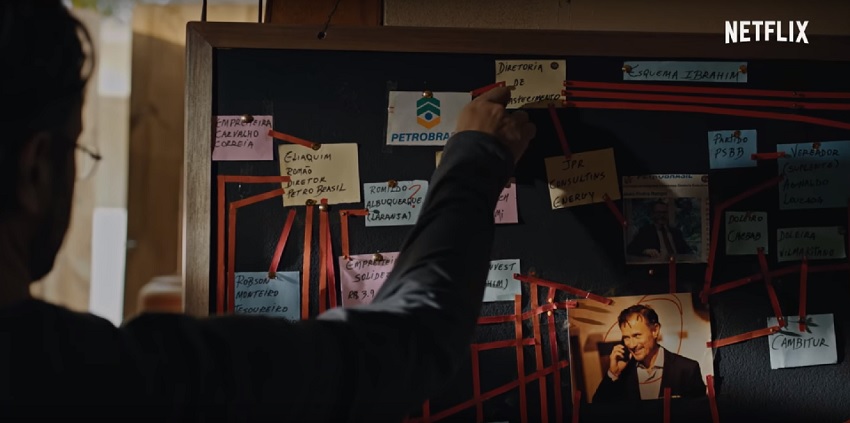 Elite Squad and Narcos (one of the best Netflix series to date) creator José Padilha is staying with Netflix to tackle one of the largest uncovered corruption and money laundering scandals the world has ever seen with the upcoming series The Mechanism.
It's a fictional series based on the ongoing Brazilian investigation Operation Car Wash (or Operação Lava Jato if you prefer the original Portuguese) that's been running since March 2014, and which is looking into allegations of widespread criminal behaviour involving the South African Brazilian state-owned oil company PetroSA Petrobras. Executives are accused of accepting bribes, in the region of $10 billion so far, from construction companies in return for awarding inflated tenders.
The scandal has rocked the entire region and led to numerous senior business and political figures being investigated and/or charged with corruption, with the CEO of one of Brazil's largest construction firms, Marcelo Odebrecht, and former Brazilian president Luiz Inácio Lula da Silva being the highest profile individuals so far found guilty and sentenced to prison. A president being found guilty of corruption and sentenced to prison. Imagine that.
Padilha and co-creator Elena Soarez (Filhos do Carnaval) have eschewed big-name talent and American actors in favour of lesser known Brazilian talent in order to bring the series to life, which was shot entirely in Brazil.
The plot synopsis is as follows:
Get ready to join a small group of dogged investigators on the hunt to discover the inner workings of the biggest corruption scheme of all time and the impact their pursuit will have on everyone involved – including themselves.
Let's take a look:
This looks like a very tense game of cat-and-mouse between the police investigating the case and the powerful people who'll go to great lengths to avoid being caught. It's also incredibly topical locally given the obvious parallels to the current state capture scandal that's been brewing over the last few years. I'm definitely going to give this a watch once it airs.
What do you think?
The Mechanism is set to air on Netflix on 23 March. It stars Selton Mello, Caroline Abras, Enrique Diaz, Antonio Saboia, and Lee Taylor.
Last Updated: January 22, 2018