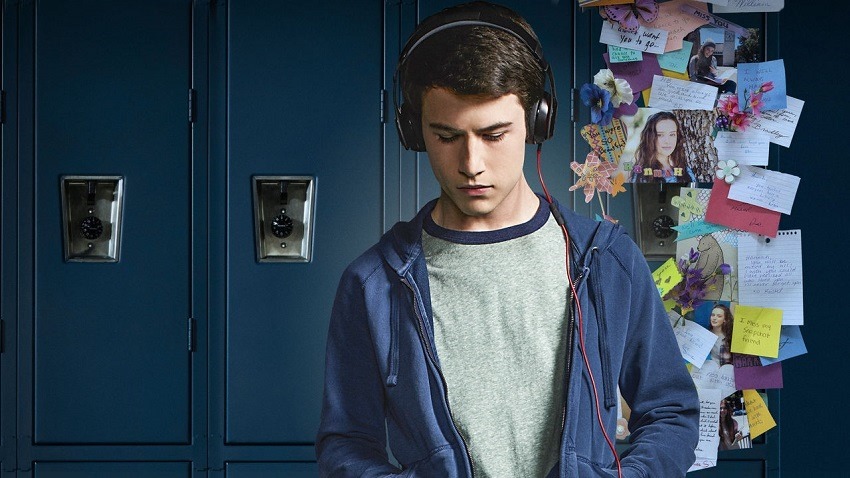 Netflix exclusive series have commonly kept a high bar of relevance and buzz around them, and it was no different for the Selena Gomez produced teen drama 13 Reasons Why in late March. The 13-episode season follows Hannah Baker, and more specifically the immediate aftermath of her suicide. Hannah leaves thirteen tapes behind for the thirteen people she feels played a part in her decision, setting up the series with an interesting premise for its heartbreaking, raw tale to unfold over.
Netflix has had their hands full defending the series' content during a wave of negative sentiment towards its subject matter, but it hasn't stopped them from renewing the series for a second season. Announced on Twitter, the short teaser confirms that the open ending for the first season was intentional, with Netflix fully committed to exploring some of the characters further.
Their story isn't over. Season 2 of #13ReasonsWhy is coming. pic.twitter.com/nY5vTUfXdo

— 13 Reasons Why (@13ReasonsWhy) May 7, 2017
13 Reasons Why tells a fairly compact, standalone tale, and it's certainly not something that could have its format copied over to a continuation of its tale. For that reason alone it'll be interesting to see how Netflix approaches this second season, especially if they choose to pick up not shortly after its conclusion. There are characters that the series still wants to explore, but Netflix seems to suggest that Hannah's tale isn't over either. For anyone who has watched the first season that could many a few things, but it makes clear that the lack of justice the ending might have lacked could be made up for.
13 Reasons Why has attracted criticism for its depictions of suicide and sexual assault, with many mental heath bodies claiming the series acts irresponsibly in approaching its delicate subject matter. Critics have also blasted the series for seemingly glorifying suicide. Psychology services at some schools in the United States have warned that teenagers watching the series alone could feel more encouraged to self-harm, while others argue that the series brings up subject matter that should be both viewed and discussed by children and their parents.
Having watched the series well before many of these discussion arose, I found it bold in its approach to suicide and bullying in a way that so few other attempts have. It's structure and ultimate tale have their own problems, but 13 Reasons Why focuses on exactly what the title suggest –  the many small reasons why a person like Hannah could be forced into seeking the ultimate way out. And in doing so it doesn't gloss over the hard facts surrounding suicide, even if its depiction and delivery stands to improve a little.
13 Reasons Why is available for streaming on Netflix.
Last Updated: May 8, 2017