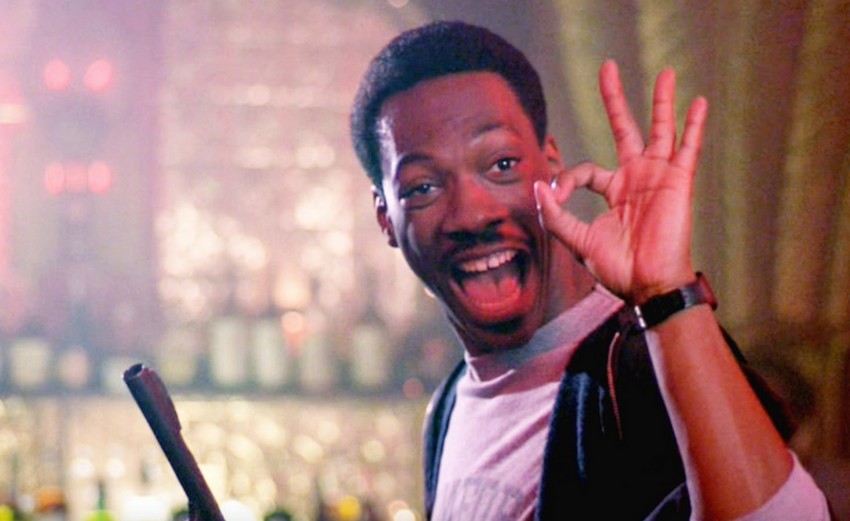 The return of Axel Foley is something we've been hearing about for years now. Eddie Murphy famously played the fast-talking Detroit street cop transplanted to the glitz and glamour of Beverly Hills in a trilogy of Beverly Hills cop films way back in the 1980s. The role was one that cemented his transition from foul-mouthed comedy star to immensely bankable Hollywood leading man. That latter status being one that Murphy would subsequently lose following over a decade of terrible role choices.
However, back in 2013 we heard that Murphy was involved in a Beverly Hills Cop TV series spinoff that would introduce Axel Foley's son. While the series was not picked up, the pilot episode filmed got a warm enough reception that Paramount started work on a fourth feature film. However, with Murphy not being happy with the scripts that were being produced, Paramount shelved the production in 2016. Well, clearly that has changed as THR reports that Beverly Hills Cop is officially moving ahead, but in a last-minute twist, Netflix has signed a once-off deal with Paramount to claim the fourquel for the streaming service.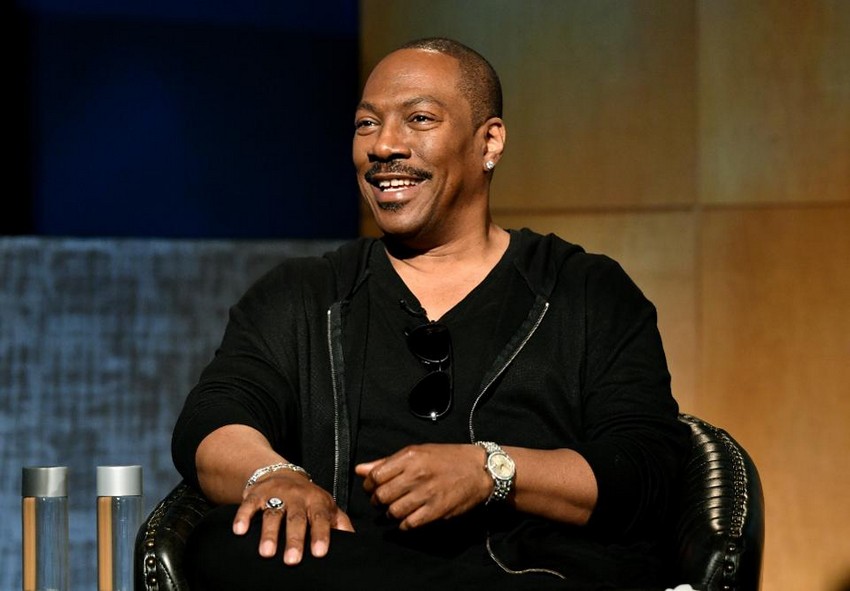 There are no plot details revealed as of yet, but it has been confirmed that Jerry Bruckheimer will be returning to produce. The Hollywood veteran shepherded the first three entries in the franchise – directed by Martin Brest, Tony Scott and John Landis, respectively – so many years ago. The original trilogy earned a collective $735.5 million worldwide and earned Murphy a Golden Globe nomination.
With this movie moving to Netflix, it will continue Murphy's recent relationship with the streaming platform that has led to a massive resurgence of his career. After being mostly a non-entity in Tinsel Town for a decade and a half thanks to a bunch of family-friendly flops – though he would still occasionally showcase his talents, including his voice work on the Shrek series and winning a Golden Globe and being nominated for an Oscar for 2007's Dreamgirls – Murphy returned to proper leading man status last month with Dolemite is My Name. The Netflix-produced biopic of standup comedy and blaxploitation legend Rude Ray Moore has seen Murphy earn rave reviews. He'll also be returning to the standup comedy stage himself for the first time in decades with a big Netflix special as well as a comedy tour. He's also recently returned to host Saturday Night Live, the first time he's been back on the long-running US comedy series since being a pivotal cast member himself in 1984.
On top of that, Murphy is also currently busy filming Coming to America 2, the sequel to his 1988 hit comedy being directed by Dolemite's Craig Brewer with a fantastic cast (check out the first set pics above via Metro). While chatting to Collider recently, the actor confirmed that Beverly Hills Cop 4 is next on his schedule after Coming to America 2, before getting back to his standup roots.
Yeah that's what we're doing after Coming to America 2. We're doing Beverly Hills Cop and then the plan is to get back on stage and do standup. That's what I'll be doing mostly is standup. These movies and Saturday Night Live it's kind of like…I'm looking at it as a bookend. If I decided I wanted to stay on the couch forever, I ended it on a funny note.
There's no release date yet for Beverly Hills Cop 4, but Coming to America 2 – which Murphy has confirmed will be PG-13 instead of the original's R-rating – is set to hit cinemas on 7 August 2020.
Last Updated: November 18, 2019