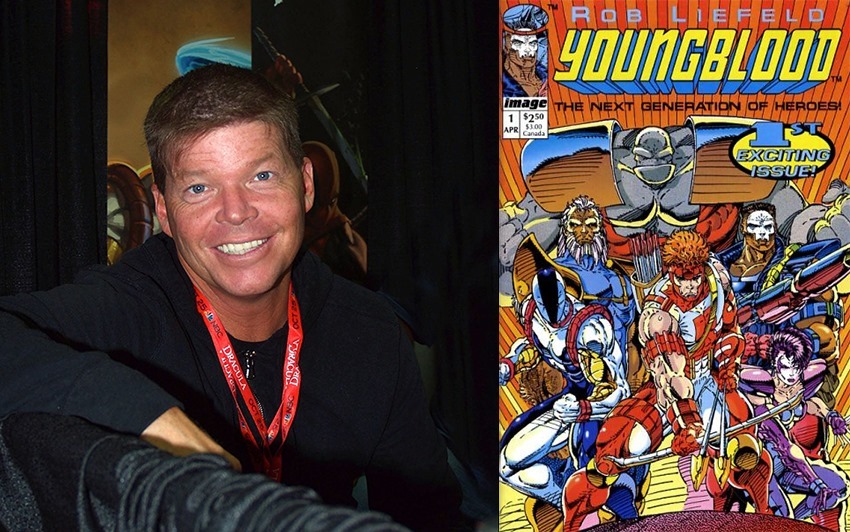 Veteran comic book artist Rob Liefeld is an extremely talented man. I am of course not referring to his actual skills at being an artist, as many a blog has been dedicated to his ridiculous drawings featuring anatomically preposterous superheroes. No, Liefeld's true talent is in talking himself into very lucrative positions, starting with landing a gig as an artist at a place like Marvel in the 1990s straight out of high school when he seemingly had no idea how a human body actually worked. During his tenure on Marvel books The New Mutants and X-Force though, Liefeld would co-create Deadpool and Cable, two admittedly ridiculous characters who ripped off other better characters (Deadpool is Wade Wilson, a super-powered mercenary, while DC's Deathstroke is Slade Wilson, a super-powered mercenary) but yet got written by some fantastic writers and turned into massive fan-favourites. And now they're headlining a movie together.
That last point is the most important… especially to Liefeld's bank balance. At a time when many comic book creators were getting shafted by publishers through work-for-hire agreements, Liefeld had the foresight to put a deal in place that saw him earn millions off his creations over the years, especially when Deadpool became a box office-record breaking movie. After Deadpool's comic book creation, Liefeld was also one of several writers/artists who fought against draconian publishers like Marvel and who then split off to found their own creator-owned comics company in Image. Under the Image banner Liefeld would go on to create a number of properties, all billed under his "Extreme Universe" banner. Much like Deadpool initially, there were all rather silly and over the top. But also, much like Deadpool, Liefeld has now managed to turn those comic book characters into a very lucrative income.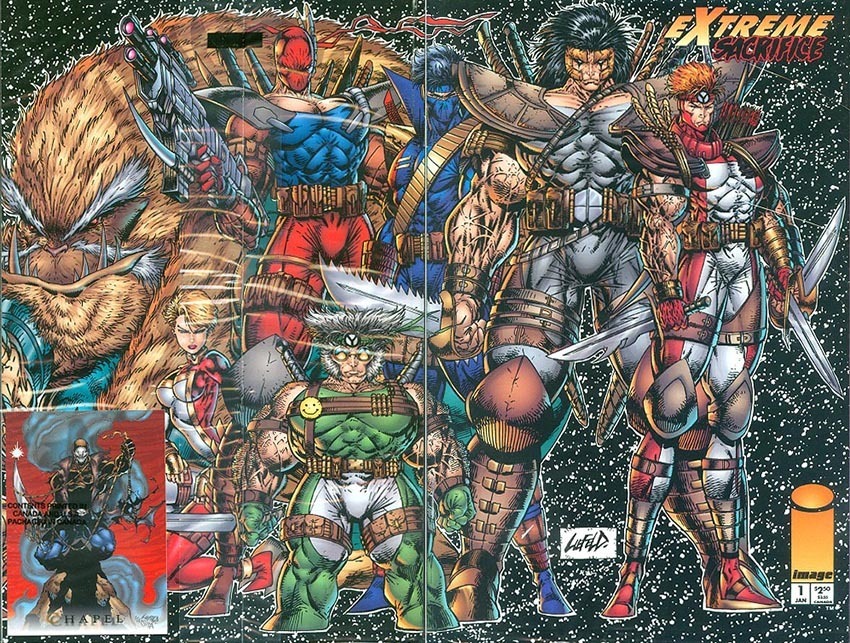 According to a report from Deadline, online streaming giant Netflix has signed a seven-figure deal with Liefeld to snap up the film and series rights to the Extreme Universe, which encompasses over 50 characters. These "subversive, edgy" and "R-rated' comic book characters (all buzz words Hollywood love right now thanks to the success of Deadpool) include the likes of superhero teams Youngblood and Brigade, Bloodstrike, Glory, Prophet, and more. Don't worry, unless you were a 90s comic book geek, you would be forgiven if you didn't recognize any of these. Of the lot, Youngblood is without a doubt Liefeld's most well-known Extreme creation and I'll hazard a guess that Netflix's plans will start there.
The man who will be running with those plans is prolific writer/producer Akiva Goldsman, a filmmaker with a filmography about as discordant as they come. He won an Oscar for penning A Beautiful Mind and is one of the main driving forces behind Star Trek Discover, but he's also the guy who gave us Batman & Robin and last year's The Dark Tower adaptation. So really, his involvement here is a crapshoot. It could go either way. According to the report, how Goldsman got involved is that had already worked out an earlier deal with Liefeld to direct a movie for Paramount based on his Avengelyne comic. That development is still on the cards, but now Goldsman will expand his Extreme portfolio by overseeing a "high-end writers' room" much like how he did with Michael Bay for the Transformers franchise (and that turned out just peachy, right?).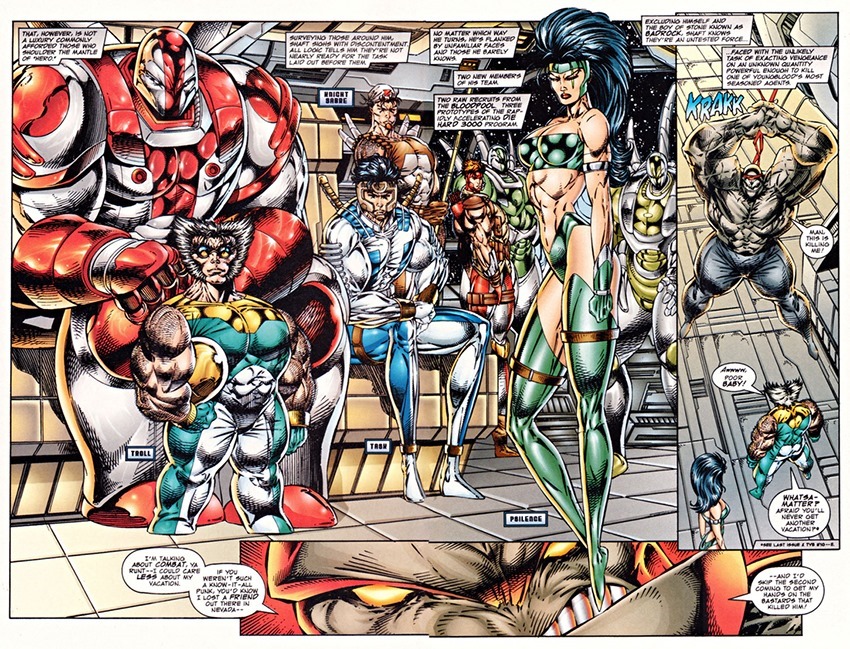 Liefeld revealed in a statement that he's quite happy to be working with Netflix and Goldsman on bringing his characters to life.
Netflix has become a part of every day existence for me and my children. Their programming is the most dynamic and diverse I have seen. I am beyond thrilled and inspired to be bringing my Extreme catalogue to life with the creative wizards at Netflix. What Akiva Goldsman has achieved with his craft and storytelling across all mediums in our industry is of absolute benefit for my Extreme characters. He is an absolute comic book fanatic and working with him on adapting Extreme Universe has been electric. His stellar work on Star Trek Discovery has wowed the fandom… I cannot wait to show the world what we have in store.
Netflix has been snapping up genre properties all over the place as they look to expand their original content to challenge the likes of Disney and Fox. They've already nabbed acclaimed comic book creator Mark Millar (Kick-Ass, Wanted, Captain America: Civil War) and his Millarworld properties, and with Liefeld's Extreme Universe characters added to their stable, they're turning into quite a comic book studio. It appears that the deal with Liefeld is still fairly early in its lifecycle, so no word yet on when we will be seeing any results from it. That's actually a very good thing, as it gives them time to find male actors who are willing to get pornstar-like chest implants. Female actresses will be easy as they can just recruit a bunch of Cirque du Soleil contortionists. Nobody will have feet though.
Last Updated: March 9, 2018