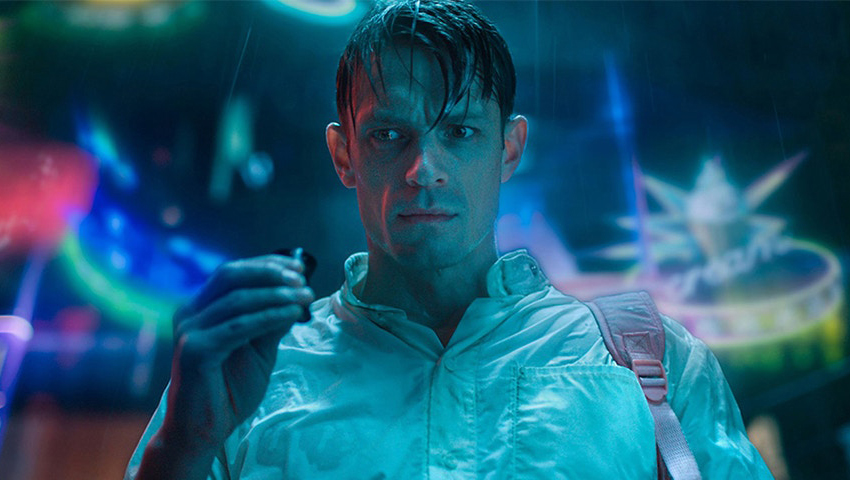 Netflix has been kicking some serious butts with their original productions as of late, dropping huge money on slick offerings that rival anything that Hollywood produces. This is not just true for their movies, but also their series. And if you really want to see what expensive television looks like, then look no further than Altered Carbon, an adaptation of Richard K. Morgan's incredible 2002 novel of the same name which is set in a future in which human consciousness can be transferred between bodies to allow for a form of immortality. And immorality, because of it does. These are humans, we're talking about.
And true to their recent form, Netflix's version of Morgan's acclaimed award-winning cyberpunk thriller – which stars Joel Kinnaman as ex-space soldier turned reluctant gumshoe Takeshi Kovacs – is about as big and shiny as you can get, with Blade Runner-esque cityscapes, lavish production design and explosive action set pieces. And all of that is clearly evident in its action-packed new trailer, which you can check out below.
Consciousness can be digitized, human bodies are interchangeable and death is no longer permanent… Altered Carbon is an intriguing story of murder, love, sex, and betrayal, set more than 300 years in the future. Society has been transformed by new technology: consciousness can be digitized; human bodies are interchangeable; death is no longer permanent. Takeshi Kovacs (Suicide Squad's Joel Kinnaman) is the lone surviving soldier in a group of elite interstellar warriors who were defeated in an uprising against the new world order. His mind was imprisoned, "on ice", for centuries until Laurens Bancroftm (Hap and Leonard's James Purefoy), an impossibly wealthy, long-lived man, offers Kovacs the chance to live again. In exchange, Kovacs has to solve a murder … that of Bancroft himself.
If you were a bit confused by some of those visuals, especially the part about the fact that Joel Kinnaman and Will Yun Lee are actually playing the same person, then you may also be happy to know that Netflix released a new featurette a short while back that explains the world a bit more. It also gives us a nice look behind the scenes of this big-budget production.
Altered Carbon also stars Renée Elise Goldsberry, James Purefoy, Martha Higareda, Dichen Lachman, Leonardo Nam, Chris Connor, Ato Essandoh and Trieu Tran. The pilot episode was directed by Miguel Sapochnik, who famoustly helmed the "Battle of the Bastards" and "Winter is Coming" episodes of Game of Thrones as well as sci-fi feature film Repo Men. It is scheduled to premiere on Netflix on 2 February.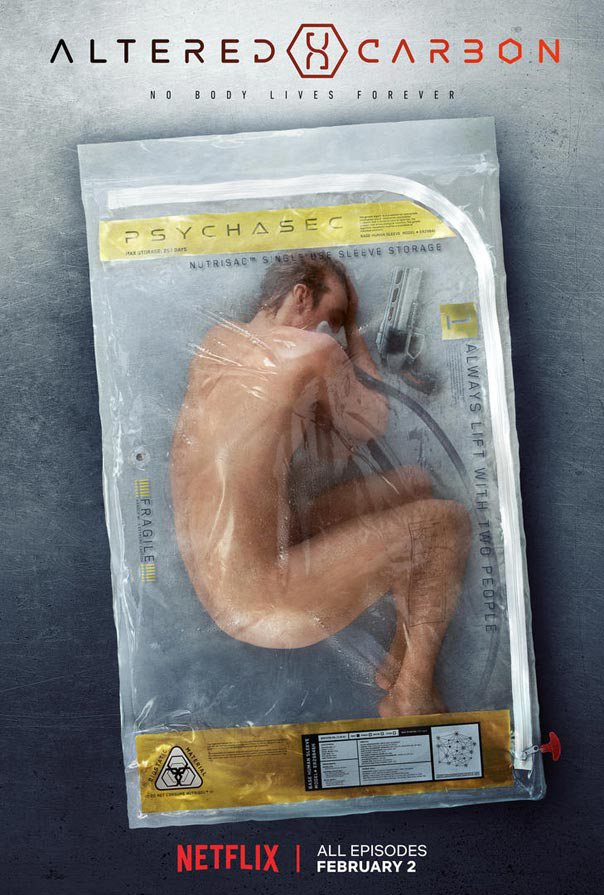 Last Updated: January 12, 2018