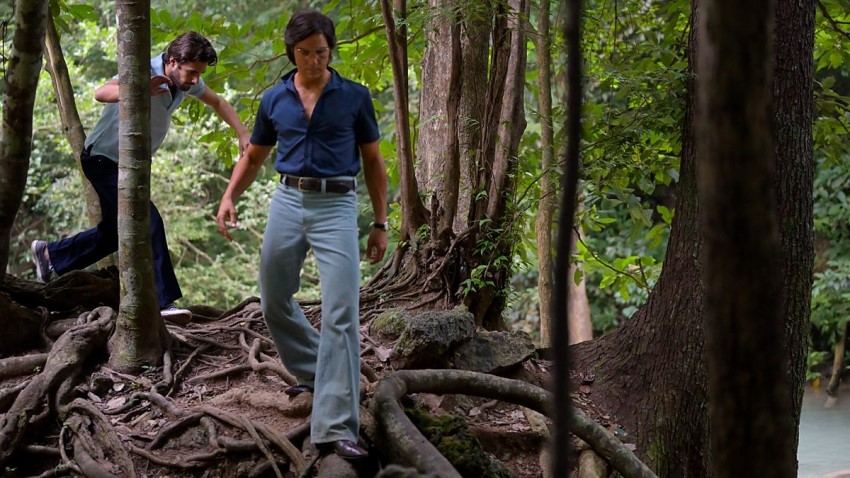 The Serpent is Netflix's upcoming eight-part limit series that's based on the true story of career thief, conman, and serial killer Charles Sobhraj (he prefers being called a murderer, not a serial killer). If you're reading this from the UK you're not experiencing déjà vu. The series is a coproduction between Netflix and the BBC and was released in the UK at the beginning of this year, and is now receiving a wider global release in the beginning of April.
During the '70s Sobhraj (a French national of Vietnamese and Indian descent), together with his Canadian girlfriend Marie-Andrée Leclerc and Indian accomplice Ajay Chowdhury, preyed on Western tourists making their way down the so-called 'Hippie Trail' between Europe and South East Asia. Sobhraj would typically engineer situations where he would come to the rescue of European tourists in distress and then later drug, rob, and possibly murder them. He is believed to have committed at least a dozen murders during this time, and received the monikers 'The Bikini Killer', 'The Splitting Killer', and 'The Serpent'.
He was finally arrested in India in 1976, where he was convicted of the murder of one of his robbery victims and sentenced to twelve years in prison. While there he generously bribed his captors and lived quite comfortably, while also granting numerous interviews to journalists and the like. When he was due to be released from prison he engineered a successful escape attempt, but it was just a ploy to earn a longer sentence that would allow him to avoid extradition to Thailand, where he'd face the death penalty for his crimes in that country.
Following his extended prison sentence in India, Sobhraj returned to France in 1997 where he reveled in his infamy, charging large fees for interviews and the various rights to his story. However in 2003 an eagle-eyed journalist spotted him gambling at a casino in Kathmandu, Nepal and reported on the siting. He was subsequently arrested by Nepalese police and charged with a double murder case dating back to 1975. He was found guilty and is currently serving a life sentence in the country.
The above is just a brief thumbnail of the sheer brazenness and hubris, coupled with an utter lack of remorse, displayed by Sobhraj over the years.
The official plot synopsis is as follows:
Inspired by real events, The Serpent reveals the story of serial conman Charles Sobhraj (Golden Globe nominee Tahar Rahim) and the remarkable attempts to bring him to justice.

Posing as a gem dealer, Charles Sobhraj and his girlfriend Marie-Andrée Leclerc (Jenna Coleman) travelled across Thailand, Nepal and India in 1975 and 1976, carrying out a spree of crimes on the Asian 'Hippie Trail,' becoming the chief suspects in a series of murders of young Western travellers. When Herman Knippenberg (Billy Howle), a junior diplomat at the Dutch Embassy in Bangkok, unwittingly walks into this intricate web of crime, he – with the help of his spouse Angela (Ellie Bamber), police around the world and witnesses of Sobhraj's devious manipulation — sets off an extraordinary chain of events that will see Sobhraj become Interpol's most wanted man, with arrest warrants in multiple continents.
Let's take a look:
This looks like a superb and fascinating crime drama, with Rahim is putting in an excellent performance as the amoral, manipulative Sobhraj. I'm not usually one for serial killer dramas based on real life events. They're rarely as interesting as people want to believe, and they have a tendency to glorify their subjects and confer a celebrity status upon them, not to mention I find it repellant that the actual victims are treated like footnotes to the story. The Serpent feels like an exception to that.
What do you think?
The Serpent will premiere on Netflix on 2 April.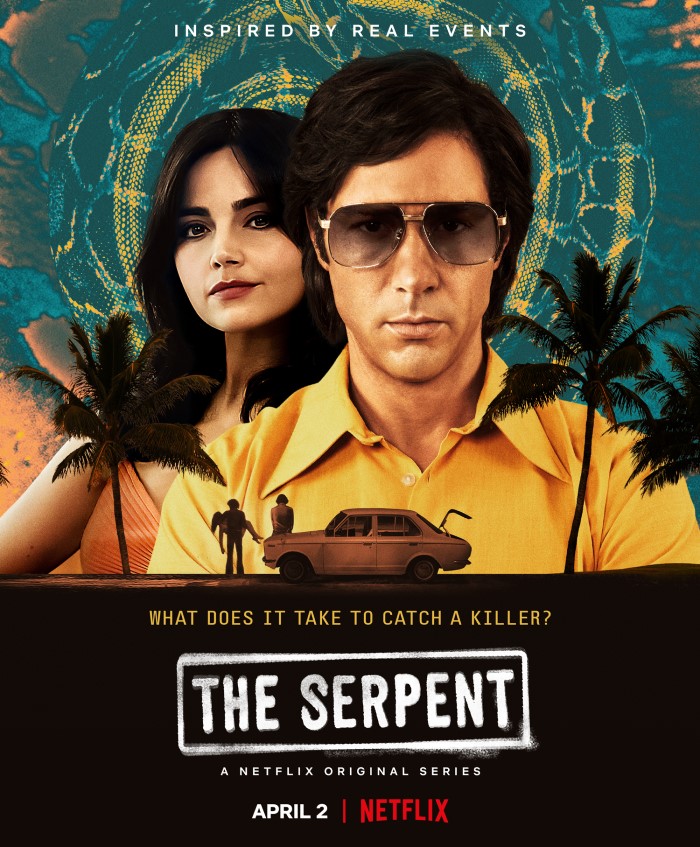 Last Updated: March 5, 2021