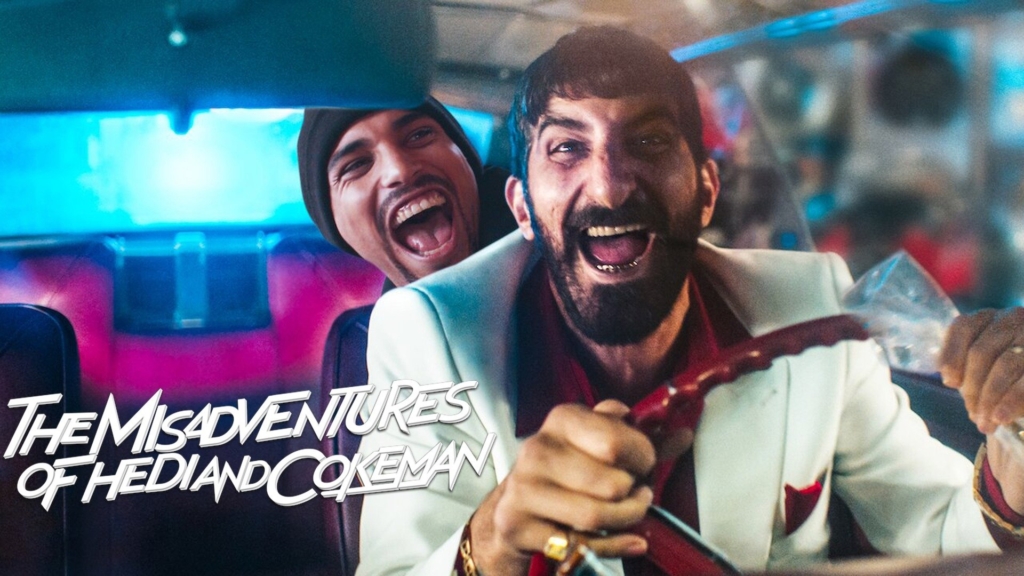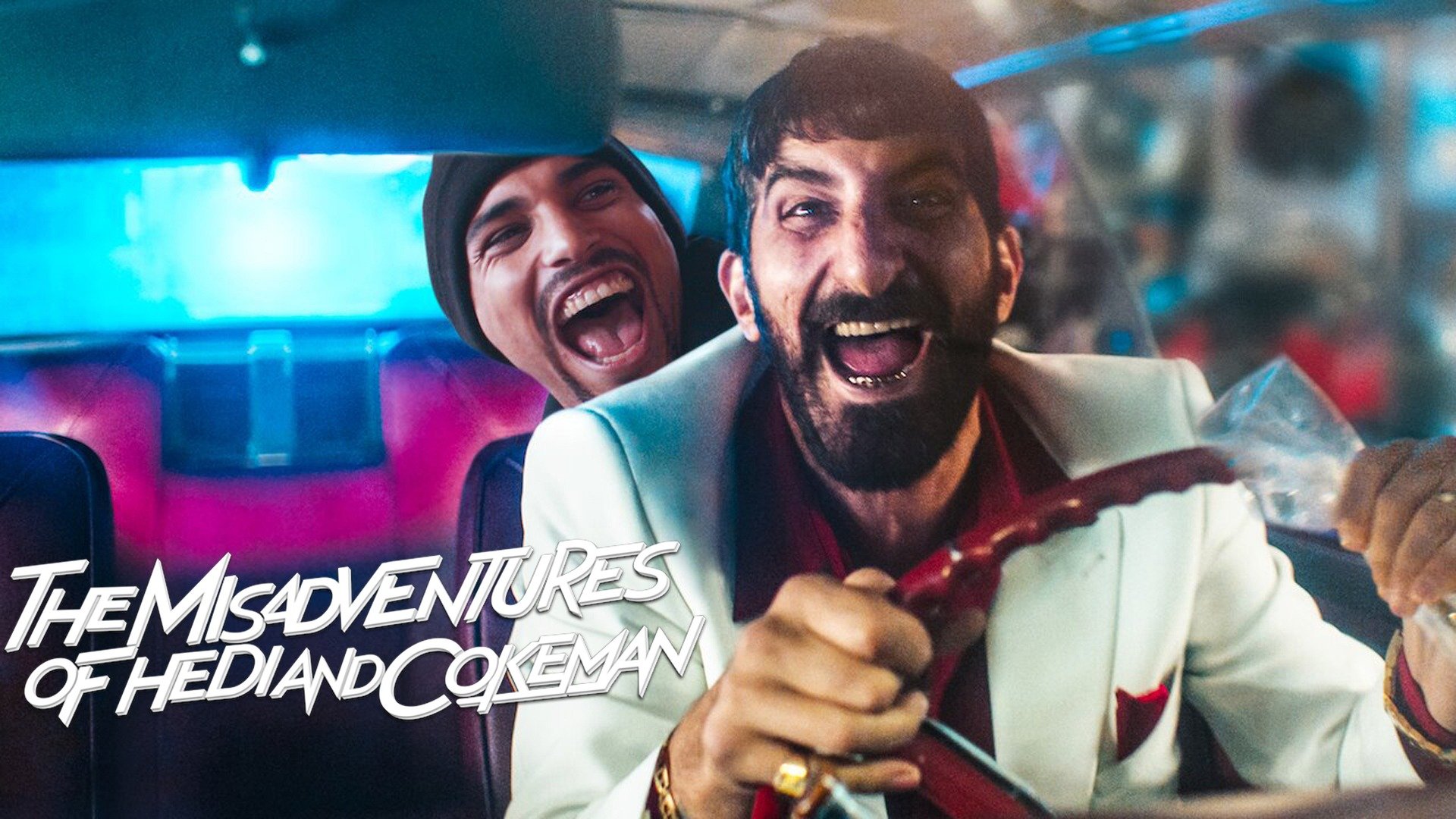 The Misadventures of Hedi and Cokeman is Netflix's French comedy that's definitely not for the kids. It's directed by Julien Hollande (making his feature debut), and he co-wrote the script with Nassim Lyes. Lyes also co-stars as Cokeman, while Hedi Bouchenafa you shouldn't be surprised to learn is the other half of the titular duo, Hedi. The feature is based on the French miniseries 'En Passant Pécho' which the pair starred in and ran for seven episodes between 2012 and 2013.
The original French title for the movie is 'En Passant Pécho: Les Carottes Sont Cuites' which doesn't look anything like the English title to me, so I did an energy-efficient amount digging and have concluded it should roughly translate to 'Incidental Score: They're Screwed'. Working backwards, les carottes sont cuites literally translates to "the carrots are cooked" and is a French expression meaning it's too late to do anything or it's over, pécho is a slang term to score or get with, en passant in this case means incidentally or by the way (and some of you will know it as the name of a chess move, where it translates to "in passing"). Fun and informative!
The official plot synopsis is as follows:
In Paris, Cokeman & Hedi are two dysfunctional dealers who use family ties to try and boost their small drug business.
Let's take a look:
This looks like someone took Jay and Silent Bob in one hand, Ali G in the other, and then smashed then together while turning the dial up to over nine thousand. It's absurdly ridiculous and unapologetically crass, and it totally works for me. Don't overthink this, just sit back, switch off your brain, and watch the insanity unfold.
What do you think?
The Misadventures of Hedi and Cokeman is available now on Netflix. It also stars Julie Ferrier, Thomas Guy, Julien Jakout, Julie Maes, Aymen Rahoui, and Fred Testot.
Last Updated: February 11, 2021