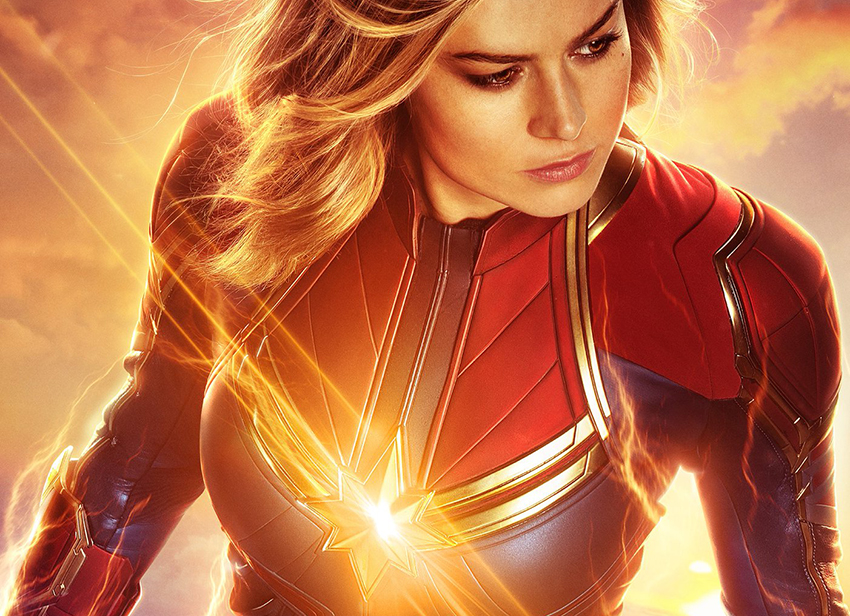 If you live over in the USA, then you can now officially book your tickets for Marvel's next big superhero spectacle, Captain Marvel, as the comic book film studio revealed ticket sales opening yesterday (during a big American football game, of course!). To mark the event they've also unveiled a new "special look" at the upcoming long-awaited film. If you can figure out the difference between just a normal trailer and a "special look" then please inform, because I've got nothing here.
Either way this new trai…. I mean, special look, is comprised of a few shots we've seen before, but also a whole lot of great new footage featuring Oscar-winner Brie Larson as the titular cosmic hero engaging with Samuel L. Jackson's digitally de-aged SHIELD agent Nick Fury (Captain Marvel is set in the 1990s) and Jude Law's Kree officer, who Marvel has now finally confirmed is actually a certain classic comic book character, even though we all knew this months ago. There's a whole bunch of photon blasting, old lady punching (don't worry, she's a Skrull – that gets explained here too), Kree judo or something, and even some good ol' ribbing at the expense of SHIELD. In other words, this movie is still looking great! Check out the new special look/trailer below.
Along with the new special look trailer, we also got a pair of awesome new posters as well. I especially like the second one showing Captain Marvel in her full armour.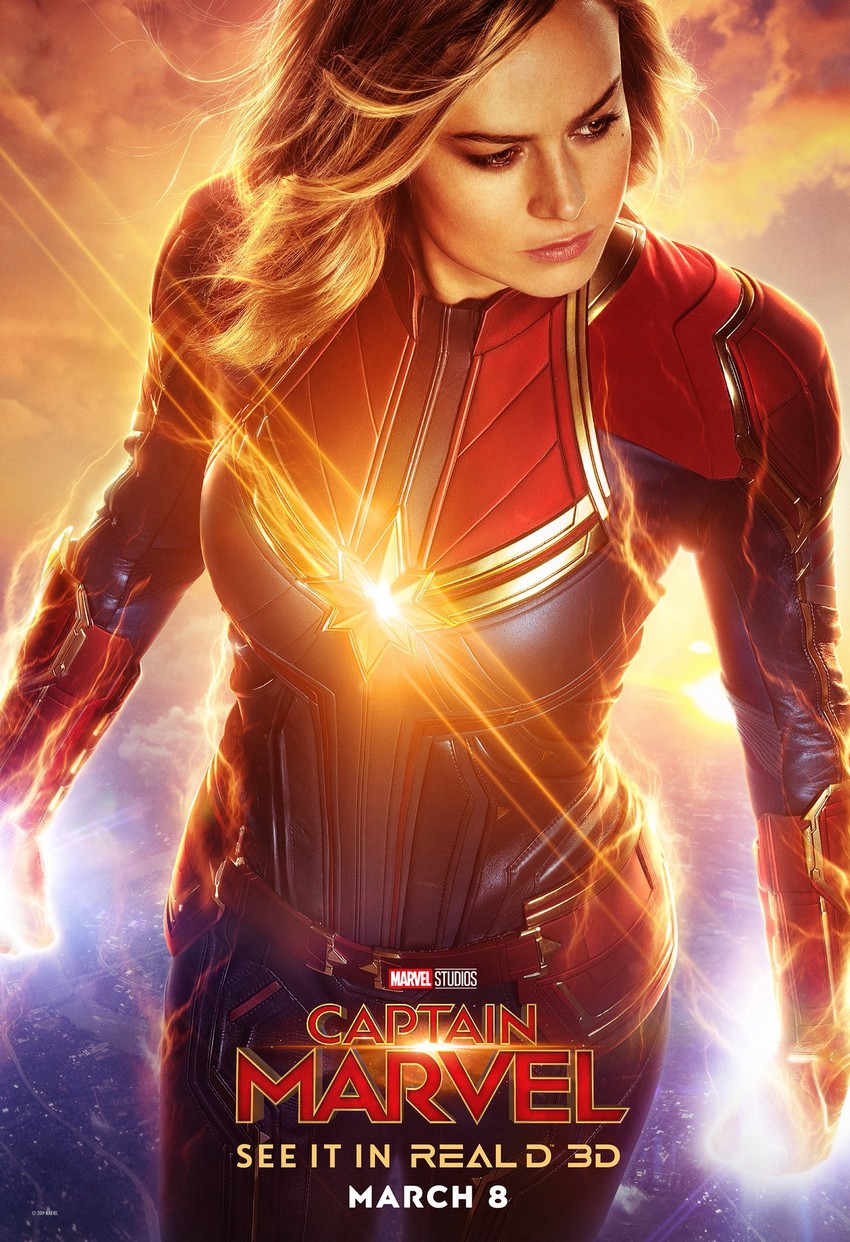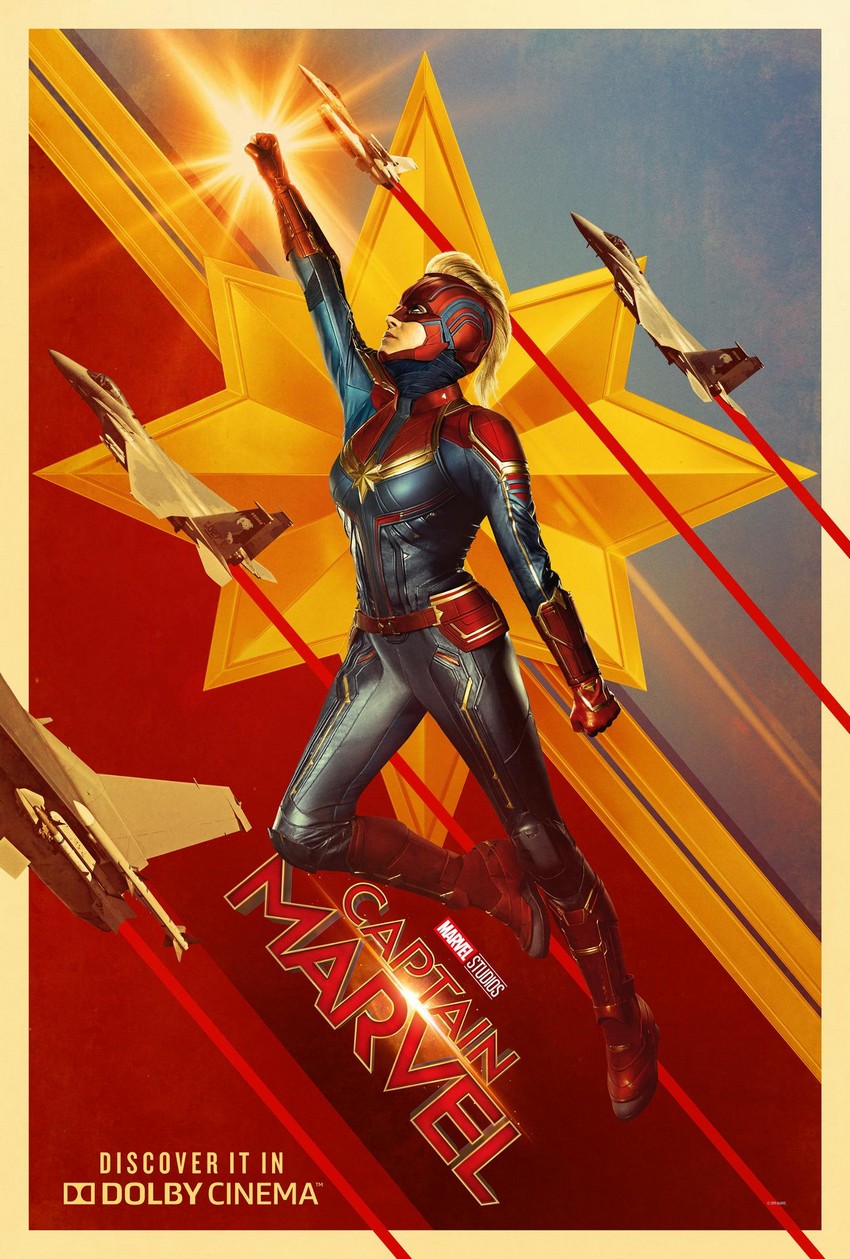 Set in the 1990s, Marvel Studios' "Captain Marvel" is an all-new adventure from a previously unseen period in the history of the Marvel Cinematic Universe that follows the journey of Carol Danvers as she becomes one of the universe's most powerful heroes. While a galactic war between two alien races reaches Earth, Danvers finds herself and a small cadre of allies at the center of the maelstrom.
Captain Marvel is directed by the team of Anna Boden and Ryan Fleck, who also co-wrote the screenplay with Geneva Robertson-Dworet and Jac Schaeffer. The film also stars Ben Mendelsohn, Clark Gregg, Djimon Hounsou, Lee Pace, Lashana Lynch, Gemma Chan, Rune Temte, Algenis Perez Soto, Mckenna Grace, and Annette Bening. It is scheduled for release on 8 March 2019.
Last Updated: January 8, 2019