With 2018 careening wildly to its conclusion at breakneck speed (seriously, where has the year gone?!), Disney is finally pulling back the curtain on their planned streaming service set to launch next year. For starters, it seems we got the name wrong as it's not Disney Play but rather Disney+. This was revealed by Disney CEO Bob Iger during an investor call today in which he also detailed how Disney+ won't just be a Netflix clone as Vulture TV reporter Josef Adalian reported.
Disney+ will do what Netflix doesn't: Its app will have microsites within it devoted to various brands: Star Wars, Marvel, Pixar, Nat Geo and Disney. And each of those brand sites will have different user interfaces. So: 5 services in 1?

— TVMoJoe (@TVMoJoe) November 8, 2018
As /Film intuited, this is actually classic Disney – think of their various themed "Lands" in their amusement parks. By keeping this separated like this, not only they following their own trends, but it also makes for a much more tailored user experience, instead of getting lost in the deluge of varied content like what happens with Netflix.
As for that planned content, Iger confirmed the rumoured Marvel Cinematic Universe solo series focusing on Loki, Scarlet Witch and the duo of Falcon and Winter Soldier. We also have the long-awaited 7th season of fan-favourite animated show Star Wars: The Clone Wars and the previously reported live-action Star Wars series The Mandalorian, Jon Favreau's big-budget sci-fi western that "is set after the fall of the Empire and before the emergence of the First Order" in which we "follow the travails of a lone gunfighter in the outer reaches of the galaxy far from the authority of the New Republic." The Mandalorian won't be the only Star Wars live-action show though, as it was also announced that an untitled production is underway that will see Diego Luna reprise his role as Cassian Andor from Rogue One: A Star Wars Story. No other details have been revealed about this show, other than it is being billed as a spy thriller.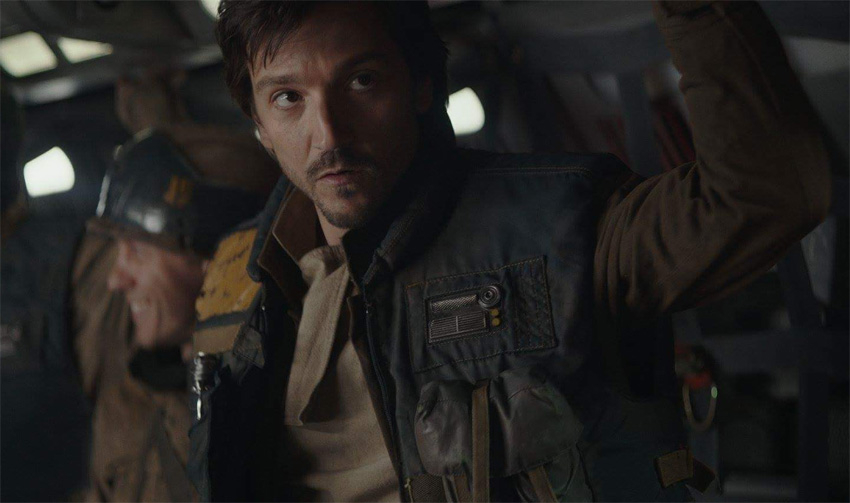 Other than Star Wars and Marvel, we will also be getting the previously revealed Monsters Inc. animated series and TV series adaptation of the classic Mighty Ducks family ice-hockey franchise from the 1990s spearheaded by the original writer and producer. There will also be an  8-episode documentary series titled Ink & Paint, based on Mindy Johnson's 2017 book of the same name, that looks in the untold history of the women who helped turn Walt Disney's animation studio into the massive empire it is today.
And then finally, we will also be getting a TV series re-imagining of classic 2000 comedy High Fidelity. The original starred John Cusack but now we will get a different viewpoint as Zoë Kravitz will play the daughter of Lisa Bonet's character from the original. Much like Cusack's Rob Gordon, Kravitz's character will be "the ultimate music fan, a record store owner who's obsessed with pop culture and Top Five lists."
Besides for the TV series side of things, Disney will also be pushing out a number of original films to Disney+. These include teen comedy Magic Camp and Christmas movie Noelle (starring Anna Kendrick), which are both already in post-production. Also on the cards later are a live-action Lady and the Tramp remake, a new adaptation of Don Quixote penned by Billy Ray (Captain Phillips, The Hunger Games), adaptations of YA novels Stargirl and The Paper Magician, and an adaptation of children's novel Flora and Ulysses. They also plan to revive some classic franchises like Three Men and a Baby, Honey, I Shrunk the Kids, Father of the Bride, Peter Pan, The Parent Trap, The Sword in the Stone and more.
Just when we'll be getting all of this and for how much is still unclear, but Disney+ should debut sometime in later 2019 and cost less than Netflix's current $8-$14 monthly price range.
Last Updated: November 9, 2018