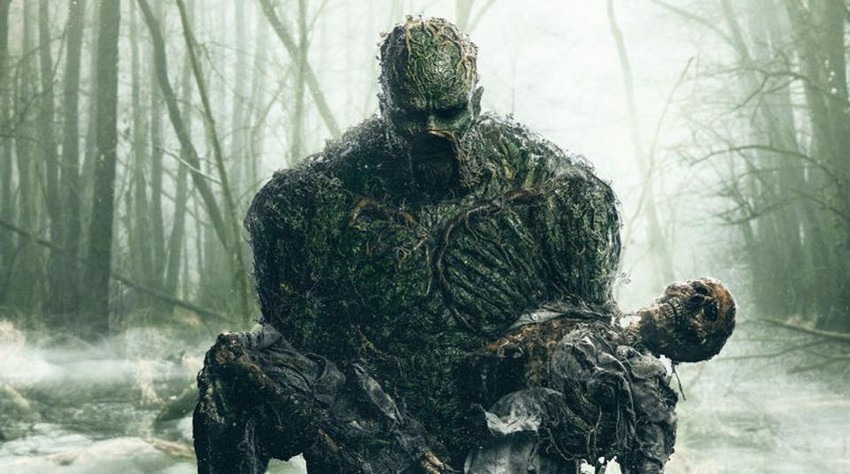 When the trailers for Swamp Thing were revealed I was admittedly not impressed. Then when news broke that the episode count on the latest DC Universe title had suddenly been slashed from 13 to 10 – surprising even the actors on set – like many people out there, I thought that this was definitely proof that the show would stink. However, as it turns out, I was supposedly wrong because the first episode of Swamp Thing debuted to very strong reviews (92% Fresh on Rotten Tomatoes) and lots of positive online buzz. And then the show got cancelled anyway.
So what happened? Initial reports claimed that it was all down to a clerical error between Warner Bros. and North Carolina regarding tax breaks, leaving the show just too expensive to continue. However, the State of North Carolina has refuted this claim, publicly stating that there was no slip-up and the show got exactly the tax break promised. So again the question has to be asked, what happened? Especially since not even producer James Wan appears to know what happened.
Business Insider spoke to seven different individuals on the production, with one other producer confirming that the cancellation "came as a surprise, 100%. It came out of left field." The insiders even asserted that a three-season arc that would have potentially led to Justice League Dark had already been planned out before the sudden axing.
According to BI's speculation, the unexpected cancellation may have been the result of an unclear strategy regarding Warner Bros.'s TV production. Despite the recently launched DC Universe streaming service, parent company WarnerMedia is launching a different, still-unnamed streaming platform soon as well, and nobody appears to have a clear idea of where DCU fits into all of this. However, we've heard numerous reports lately of WB execs reassuring fans the DCU is going nowhere with a Stargirl and animated Harley Quinn series on the way to join the popular Titans and Doom Patrol.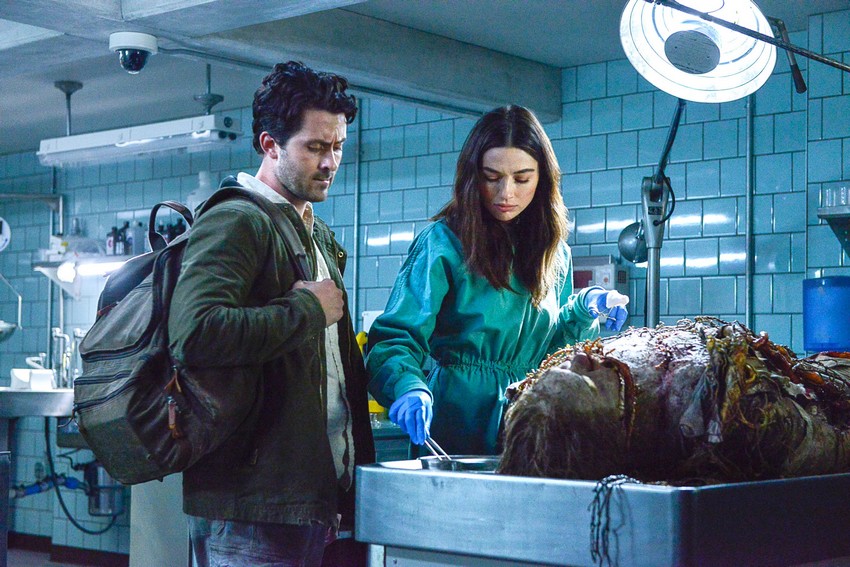 The Hollywood Reporter has done its own investigation as well and found a possible alternative answer to this entire Swamp Thing mess: Cold feet. According to their sources, prior to the very positive reception of the first episode, Warner Bros. TV execs were convinced that the show was a dud and wouldn't survive the current peak TV landscape. They didn't want to have nothing to show for the money they had already spent though so they shortened the episode count and went ahead with completing the season just so that it could bolster the DCU lineup.
This lack of faith in Swamp Thing was seemingly strong enough though that even after the pilot episode's warm reception, execs didn't want to wait around to see if the public embraced the rest of the show as much. This was because waiting to see if a potential second season could be warranted would mean having to fork out millions to keep the show's massive North Carolina sets – including a huge, "very expensive", custom-built swamp – standing around that entire time. And when you think you've already wasted money on something, you don't throw more money at it.
Whatever the actual reasons for Swamp Thing's cancellation, fans are not happy and it's not hard to see why.
Last Updated: June 12, 2019