That movie adaptations of video-games are going to be bad is often a foregone conclusion. When it comes to 2005's Doom, which starred the normal box office draw of Dwayne Johnson, Rosamund Pike and Karl Urban, the movie turned out to be such a disappointment that even Johnson makes jokes about how bad that movie ended up being.
To be fair, I don't believe the movie was necessary all that bad. Its biggest problem though that it was just a sci-fi action movie and not a Doom movie. The film made no mention of hell or demons or anything to do with the dark origins of the game that made its slow and poor script even more unbearable than what it should've been.
Hollywood is getting another shot at doing a Doom adaptation though with a new film by director Tony Giglio and starring Amy Manson in the works. It appears to be much smaller budget affair for Universal this time with the studio even considering making the film a direct to DVD release. Suffice to say, I don't have high hopes that this new movie is going to live up to the video game either (even if will feature the legendary BFG), but if a new report from Dread Central is to be believed, it appears this version will at least be a lot truer to the source material than the first Hollywood attempt.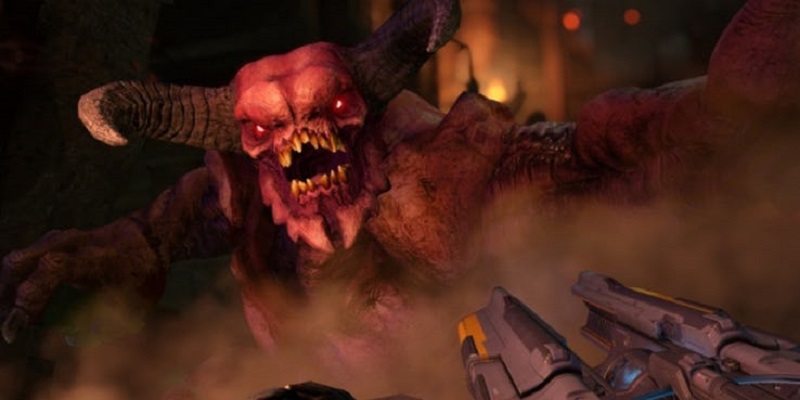 According to the article, the movie is being delayed because they are looking to improve on a certain scene that takes place in hell. So while that still doesn't mean that the scene will be any good, at least we know that this time the movie will actually take place I hell and hopefully be a lot more like its source material.
As for when we might get to see this abomination (road of that what you will) it reports that the studio is aiming for a Fall (spring in South Africa or Q3 as it should be called) 2019. We don't know official when or how it will release in South Africa yet, but hopefully it is something that Doom fans can be proud of.
Last Updated: January 28, 2019