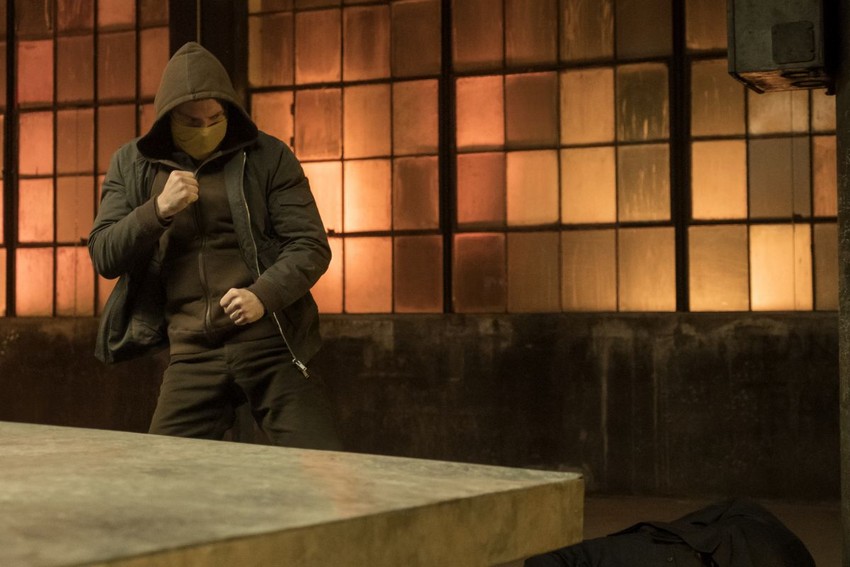 Whenever popular media gets adapted for the screen, there will be changes. This is inevitable and the quicker you make peace with it, the quicker you will stop being the raving madman who screeches to the people you used to call friends, spittle flying, about how Peter Jackson is a heretic for not including Tom Bombadil in the Lord of the Rings movies. So yes, there will be changes, the one thing you can't change is the key feature of what makes the source material what it is. So when it comes to comic book adaptations, Batman is always a grumpy orphan, Hulk is always a clothes-destroying rage monster and Iron Fist is always the most badass martial artist in any room.
Yeaaaaaaah, about that last one.
Out of the many annoying things of the first season of Marvel's Iron Fist – and boy were there many – star Finn Jones' blatantly obvious lack of martial skills was unforgivable for me. And when it was revealed that he had barely trained before taking the role and had been given the fight choreography for an episode literally 15 mins before filming it, his painfully awkward fighting suddenly made a lot more sense. Jones took all the resultant criticism to heart and promised that things would be different for season 2.
And, I'll be damned, but it looks like he was telling the truth as a pair of new behind-the-scenes featurettes have been released, showing the work that Jones and his co-stars have put in with new stunt coordinator Clayton Barber, a stunt game veteran who boasts the likes of Marvel's Black Panther, Creed and The Guest in his credits. And if you ask me, his addition to the team and the actors' improved training has actually resulted in some pretty sweet looking ass-kicking.
Along with new showrunner Raven Metzner's clear willingness to hark much closer to the source material than the lame boardroom drama we got in season 1, Iron Fist season 2 is starting to look way better. I mean, Jones is still a rather lame choice for Iron Fist, but at least now a guy who got his powers by beating a dragon in a fist fight doesn't look like he will struggle against a lowly thug with a switchblade and decent cardio.
Marvel's Iron Fist season 2 also stars Jessica Henwick, Sacha Dewan, Alice Eve and more. The show's episode count has been dropped to a tighter 10 episodes, and the full season will premiere on Netflix in a week from now on 7 September.
Last Updated: August 31, 2018