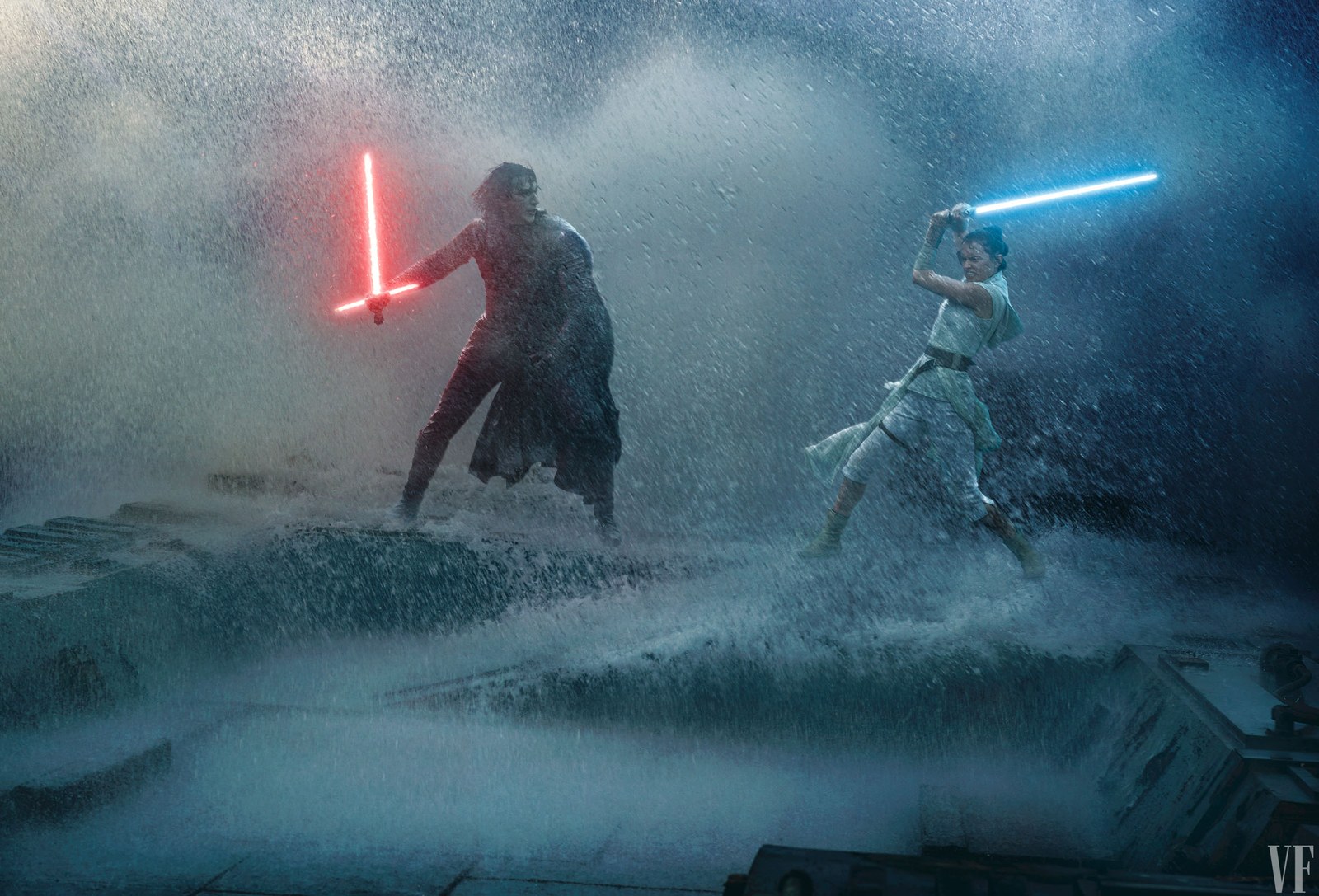 We're still about seven months away from the release of Star Wars: The Rise of Skywalker. If recent history has taught us anything though, it's that those are going to be seven awfully quiet months as Disney put an airtight seal on the upcoming conclusion of the Skywalker saga. Much like Disney did for Star Wars: The Last Jedi though, the House of Mouse has teamed up with Vanity Fair and acclaimed photographer Annie Leibovitz to deliver a stunning collection of portraits and behind-the-scenes shots from director JJ Abrams' highly-anticipated blockbuster.
While there are no major plot points given away with these pics – which were taken during the film's shoot in Jordan's Wadi Rum desert, a stand-in for the planet Pasaana – we do get some really cool content though. There's an epic lightsaber battle between Daisy Ridley's Rey and Adam Driver's Kylo Ren, and we can see that the new gen trio of Rey, Poe (Oscar Isaac) and Finn (John Boyega) will be spending a lot more time together than in The Last Jedi.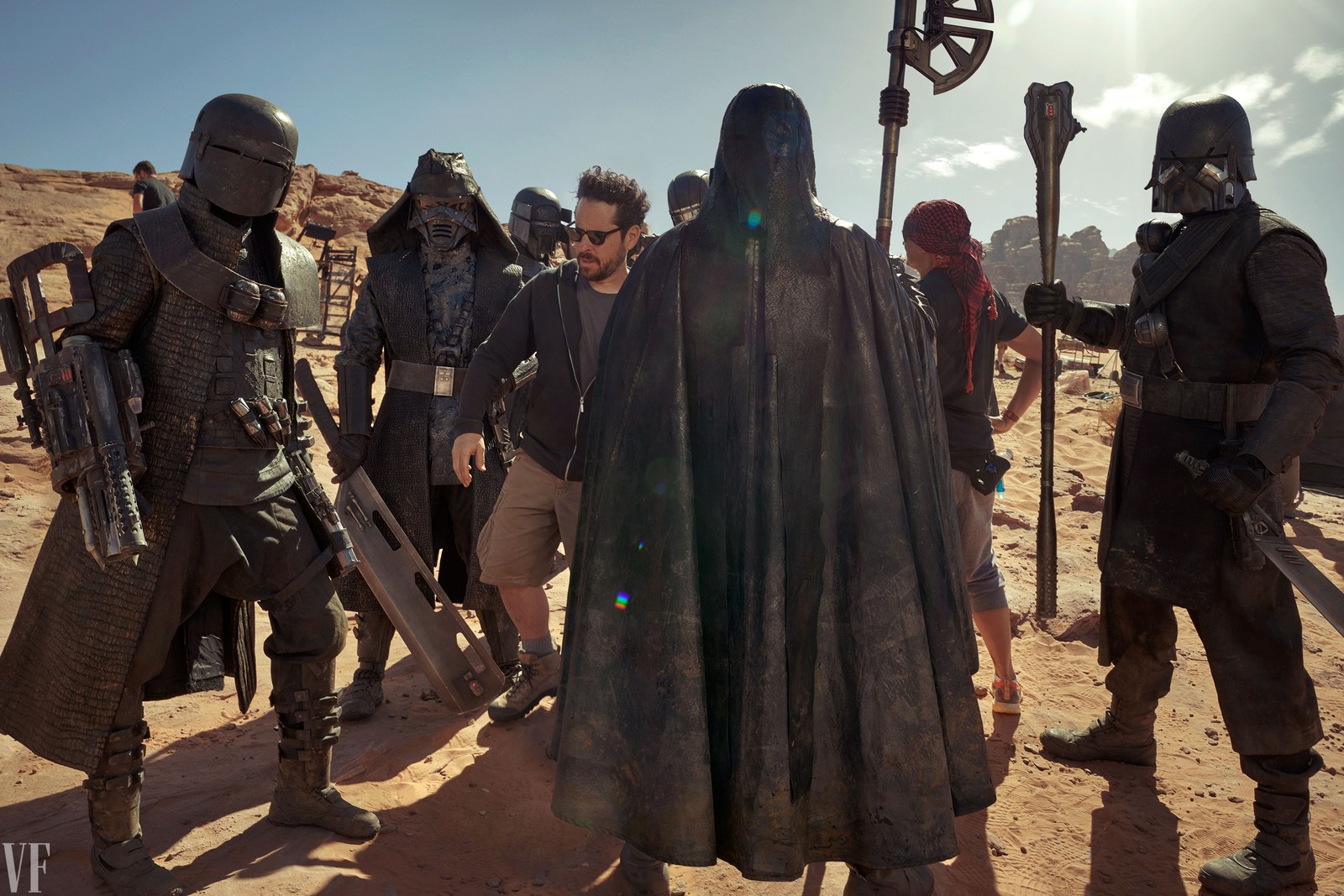 One of the neatest reveals though is the confirmation that one of the more mysterious aspects introduced in Abrams' The Force Awakens is finally getting some proper screen time. The Knights of Ren, previously glimpsed only in flashbacks, are shown here in all their (lightsaber-less?) glory. We still have no idea what they are up to or where they have been, but these "elite fearsome enforcers of Kylo Ren's dark will" will definitely feature heavily this time around.
Along with the Knights, we're also getting some other brand new cast additions like Keri Russell's maroon and gold masked "scoundrel", Zorri Bliss. We also have Richard E. Grant's role being revealed as Allegiant General Pryde, a First Order member alongside Domhnall Gleeson's General Hux. Then there's Naomi Ackie's Jannah, who the prevailing theory still indicates may be the progeny of Billy Dee Williams' returning Lando Calrissian. Disney is keeping mum on that regard, but we do know now that she and Finn will be teaming up for at least one ride on "orbaks", which are essentially shaggy alien boar horses. Sorry, that's the best description I can come up with.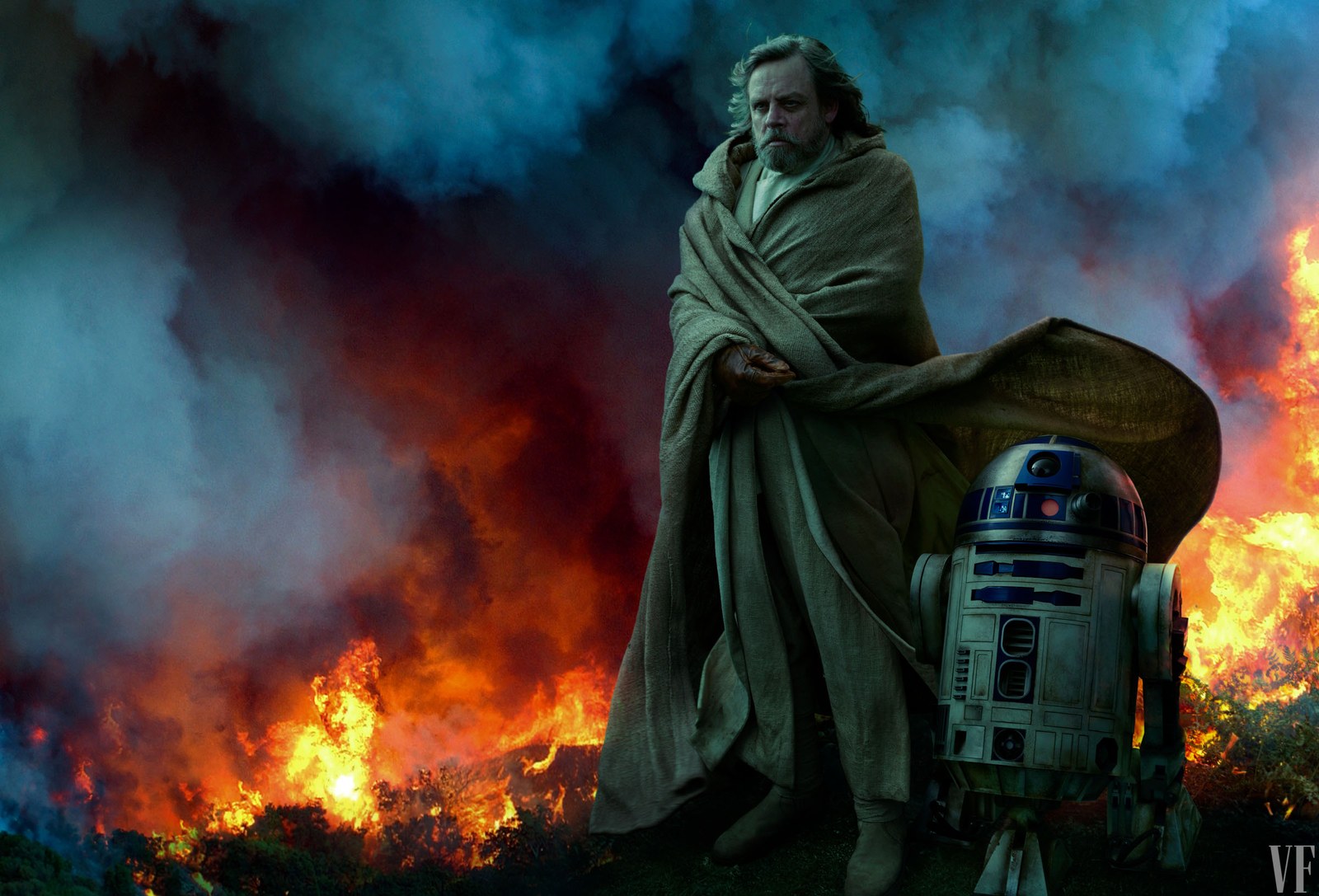 Easily the most intriguing pic though is more promo than behind-the-scenes effort and features Mark Hamill's Luke Skywalker. Despite his death in The Last Jedi, we knew the veteran who started this entire franchise would be back for its conclusion, but in which capacity? Is he a Force ghost like Yoda was in the previous film, is this a flashback, or is Luke actually the one who will "rise" out of death? You guess is as good as ours right now.
Star Wars: The Rise of Skywalker is scheduled for release on 18 December 2019.
Last Updated: May 23, 2019