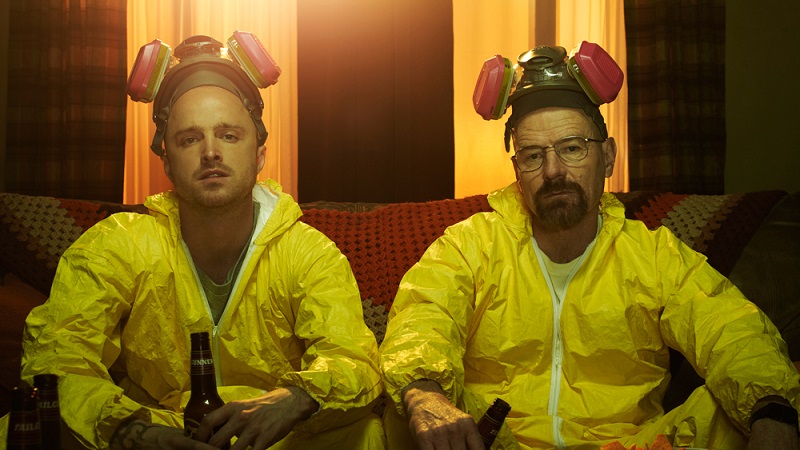 Breaking Bad was one of the blockbuster TV shows of the 21st Century which featured the likes of Bryan Cranston and Aaron Paul playing the roles of Walter White and Jesse Pinkman in a story that saw a former science teacher finding a second lease of life in the most unexpected way, through manufacturing drugs. It was no surprise then that when its story came to its dramatic conclusion that fans were left clamouring for more.
More that fans are going to be getting sooner than expected as Netflix has not only dropped a trailer for the movie, which was rumoured to be in production, but revealed that it is actually ready to be released, coming out this October 11:
This short trailer features Charles Baker once again returning in the role of Skinny Pete as he tells a room full of cops that he doesn't know where Pinkman is and wouldn't help out even if he did know. The teaser doesn't reveal much about what to expect from the series, though given its title El Camino: A Breaking Bad Movie, it could focus on the story of Pinkman's journey to hide from the cops and indicates the type of car he may be driving.
Whatever is in store though fans will be eagerly looking forward to getting to see more of their favourite characters from the series with creator Vince Gilligan returning to write and direct the stories continuation. Well, almost all of their favourite characters as considering Bryan Cranston's Walter White did in the series finale, that he probably won't be showing up in this new movie at all, except for possibly a flashback sequence or two. Not that Aaron Paul is not entertaining in his own right and able to hold down this movie all on his own.
Here's the official synopsis for El Camino: A Breaking Bad Movie:
The Netflix Television Event El Camino: A Breaking Bad Movie reunites fans with Jesse Pinkman (Emmy-winner Aaron Paul). In the wake of his dramatic escape from captivity, Jesse must come to terms with his past in order to forge some kind of future. This gripping thriller is written and directed by Vince Gilligan, the creator of Breaking Bad.  The movie is produced by Mark Johnson, Melissa Bernstein, Charles Newirth, Diane Mercer and Aaron Paul, in association with Sony Pictures Television.
Last Updated: August 26, 2019