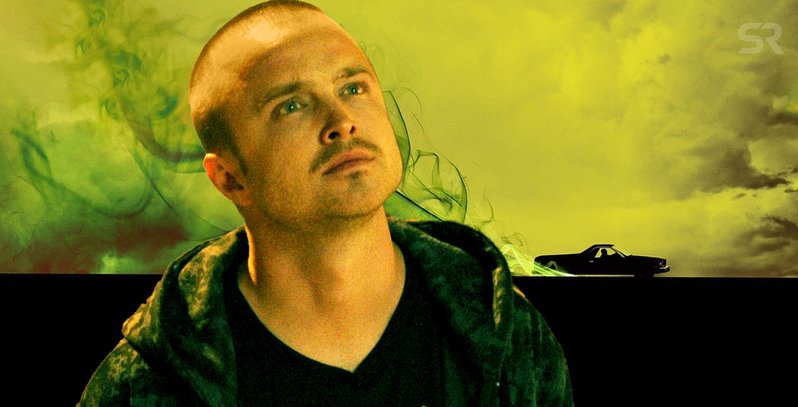 You can't keep a good man down, or in the case of Breaking Bad, some troubled men out of the action. At least that's what I think is going on because to be fair Netflix has been very secretive about their forthcoming Breaking Bad movie El Camino and what the actual plot entails. All we have seen so far is a brief trailer that gave us a glimpse of Charles Baker's Skinny Pete talking to the police about an incident but refusing to reveal any details to them.
We now have a second glimpse of the show in a new trailer shared by Netflix yesterday and it only makes things even more mysterious as this time it finally gives us a first look at Aaron Paul's Jesse Pinkman who appears to be on the run from something. Whether that something is what we are listening to over the radio or not though is what makes it so mysterious:
Now that is how you make a trailer to a movie. While most Netflix's trailers can be a little too revealing, so far everything they have revealed for this movie written and directed by series creator Vince Gilligan has been exceptional in how it has teased you with something more without giving you any details of what that is. Making you want to watch it even more.
I've always been in two minds about whether it makes sense to continue a TV series – especially one that went out on the high that Breaking Bad did – with a movie. There's a big risk in whatever new story you create undoing the impact of that finale and lessening it. Based on what little we've seen so far about this movie in these trailers though, it appears that Netflix and Gilligan have this firmly under control and are doing there best to ensure fans are kept satisfied when they conclude the Breaking Bad story once more – or potentially open it up for even more stories.
We'll know for sure when El Camino: A Breaking Bad Story debuts on Netflix on 11 October.
Last Updated: September 23, 2019