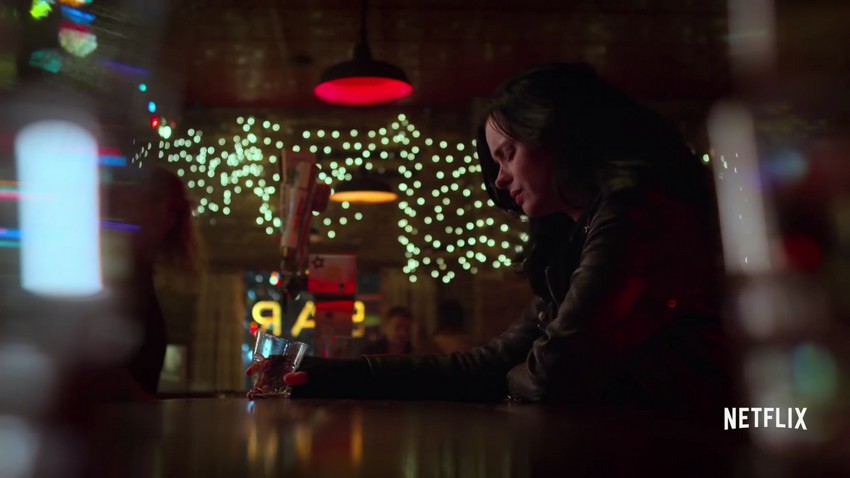 I watched Black Panther last night, and like Glenn said in his review, it is brilliant. What makes it so good though is not the unique jaw-dropping visuals or sounds, the fantastic characters brought to life by great actors, the thrilling action sequences, or even the patriotic kick of hearing heroes in the Marvel universe talk isiXhosa. No, it's so good because it has substance – it has something to say that is both deeply personal and which affects millions around the world and it says it loudly. As I was chatting to a friend about this after the movie, I told him that for the first time Marvel wasn't just giving us great entertainment, but great food for thought.
Of course, I was wrong (something my wife regularly points out to me). This isn't the first time we've seen the MCU use a comic book superhero story to tackle serious issues this head-on, and we have Jessica Jones to thank for that.
The first season of the Marvel Netflix show told us the story of an acerbic private eye with a drinking problem as strong as she was (and she was suuuuuuper strong) who had to take down a psychopath with mind control powers. However, as we followed Krysten Ritter's Jessica Jones, we quickly realized that this show was not about superheroics but instead was a grim treatise on rape, consent and gaslighting. Through the story of Jessica having to overcome David Tennant's Killgrave and his control, the show managed to be even more unnerving due to it allegorizing of a crisis facing so many women across the world. With things like Time's Up and #MeToo now giving voice to those victims who suffered too long under sadistic men, it could not be a better time for Jessica Jones to come back.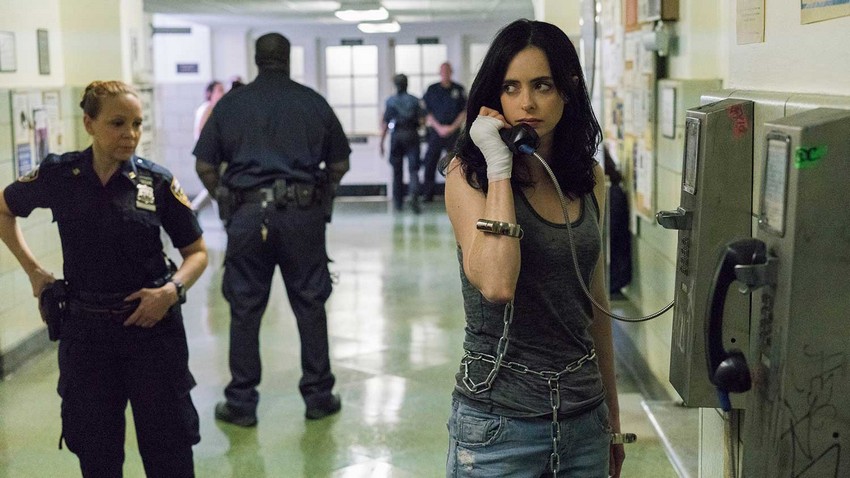 Which is why I must admit I am a little disappointed in the first full trailer for the show's second season which dropped last night. Now I will be the first to point out that trailers can be deceiving and intentionally hold back elements – although it appears to drop one huge plot point here without a care – and with Michelle Rosenberg, the voice behind much of the first season's direction, returning as showrunner, I'm certain there will be some big social issues in here again. I'm just not feeling the whole "superhero origin story mystery" angle, which this trailer appears to setup as the primary drive for the new season. Like I mentioned before though, there's a good chance I am wrong and there's a lot more substance to this (the fact that every single episode is directed by a woman does hint strongly that this show is not shirking its creative direction). Substance and perhaps the return of a certain somebody with a thing for the colour purple?
New York City private investigator Jessica Jones (Krysten Ritter) is beginning to put her life back together after murdering her tormenter, Kilgrave. Now known throughout the city as a super-powered killer, a new case makes her reluctantly confront who she really is while digging deeper into her past to explore the reasons why.
Jessica Jones' second season also sees the return of Rachael Taylor as Patricia "Trish" Walker (who appears to be hewing closer to her vigilante comic book counterpart), Carrie-Anne Moss as Jeri Hogarth, and Eka Darville as Malcolm Ducass, while new cast members include Janet McTeer and J.R. Ramirez. The 13-episode second season of Jessica Jones will premiere on Netflix on 8 March.
Last Updated: February 8, 2018