When Jurassic World was announced back in 2013 I was rather hesitant to get excited. You see the first movie, Jurassic Park, lay the foundations for my love of film and led me to take a degree in it at university; as a child it blew my mind! The combination of animatronics and CGI set a level of realism that still holds up today, some 24 years later. However, with all things Hollywood there had to be a sequel because it did so well, and it was terrible. Man, what a kick to the dinosaur eggs. It also had one of the least necessary of shots that has become a bit of a legend… Yes, the one below: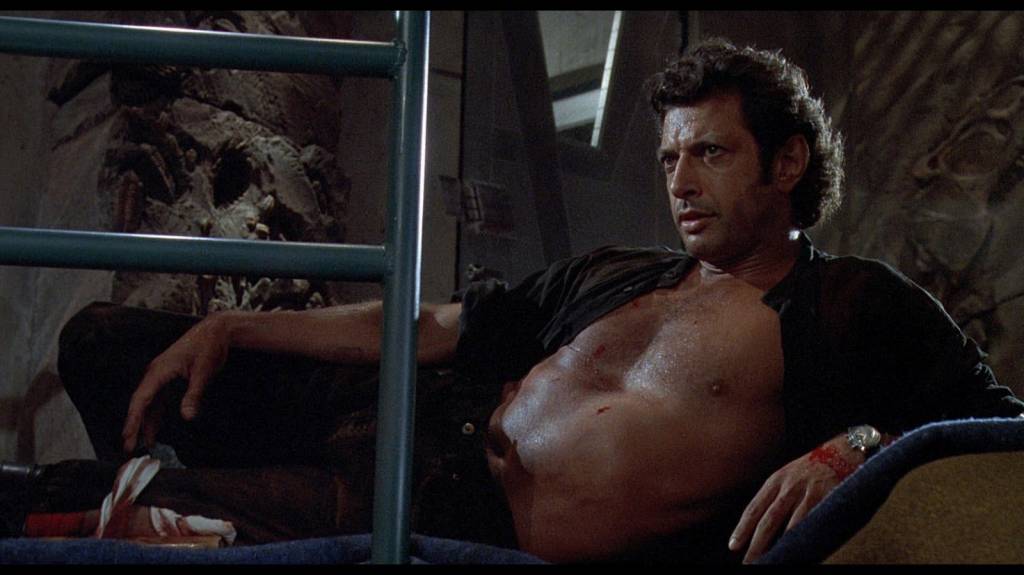 Wowza, and it didn't even make contextual sense. Anyway, Jeff Goldblum is a bloody legend and the fact that it's just been announced he will return in the Jurassic World 2 makes me oh-so-happy! You see I REALLY enjoyed the new iteration that came out in 2015. It was the fastest movie then to hit a billion dollars and at least 10% of that was because of my man crush on Chris Pratt. It also sits as the fourth highest-grossing film today.
It was funny, quirky and had a post-modern twist on being self-aware, something I did not expect. Writer/director Colin Trevorrow may not be returning behind the camera for the sequel (there's this other little movie he's doing), but he and original co-writer Derek Connolly did pen the next film's script. This time around, The Impossible and A Monster Calls director Juan Antonio Bayona will be taking the helm. Bryce Dallas Howard and her high-heels will also make a return alongside the heroic Pratt in a movie that is apparently going to be global in scale. What that means is anyone's guess. Just like Jurassic World, original franchise shepherds Steven Spielberg and Frank Marshall will be producing again.
With all that talent and the box office precedent of the previous film, I expect that Jurassic World 2 will hit new records that will leave Goldblum laughing all the way to the bank…
Last Updated: April 26, 2017