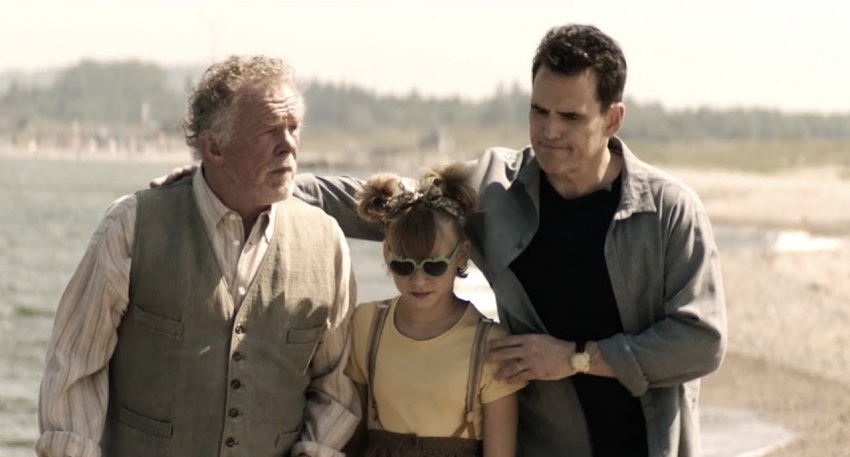 Head Full of Honey is the upcoming family drama starring thrice Oscar-nominated Nick Nolte (Warrior, Affliction, and The Prince of Tides) as a recently-widowed man who is in the early stages of Alzheimer's disease. As a way to deal with his illness and bond more closely with his remaining family before his memories fade, he undertakes a journey with his granddaughter (Sophie Lane Nolte) to the site of his greatest happiness.
It's a remake of the 2014 German movie Honig im Kopf, which was co-written, co-directed, and starred Til Schweiger (better known to English-speaking audiences for his roles in Atomic Blonde and Inglourious Basterds), who also directs and appears in this version.
The official plot synopsis is as follows:
Matilda (Sophie Lane Nolte) tries to help her grandfather, Amadeus (Nick Nolte), who is suffering from Alzheimer's, to navigate his forgetfulness, and ends up going on a remarkable adventure with him.
Let's take a look:
Hold on, just let me clear these onions away. For anyone who's ever experienced any form of dementia affecting their loved ones this movie really is a punch to the gut because it's instantly familiar. And while this is definitely a sentimental movie it doesn't come across as wallowing in sentimentality, and instead of focusing on a depressing, woe-is-me storyline it takes the viewers on a touching, final journey between a fading grandfather and his young granddaughter to the site where he met the love of his life.
Nick Nolte looks like he's delivering a sterling performance as the grieving widower suffering from Alzheimer's, and his daughter (yes, really) gives an impressively self-assured debut performance as well – their real-life family bond adds a sense of authenticity to their relationship in the movie.
Head Full of Honey looks like a solid drama film that balances sadness with optimism, and should be a hit for drama lovers and tissue manufacturers alike. What do you think?
It's due for a limited release in the US on 30 November, thereby sneaking into the Oscars nominations window. It also stars Matt Dillon, Emily Mortimer, Eric Roberts, Claire Forlani, and Jacqueline Bisset.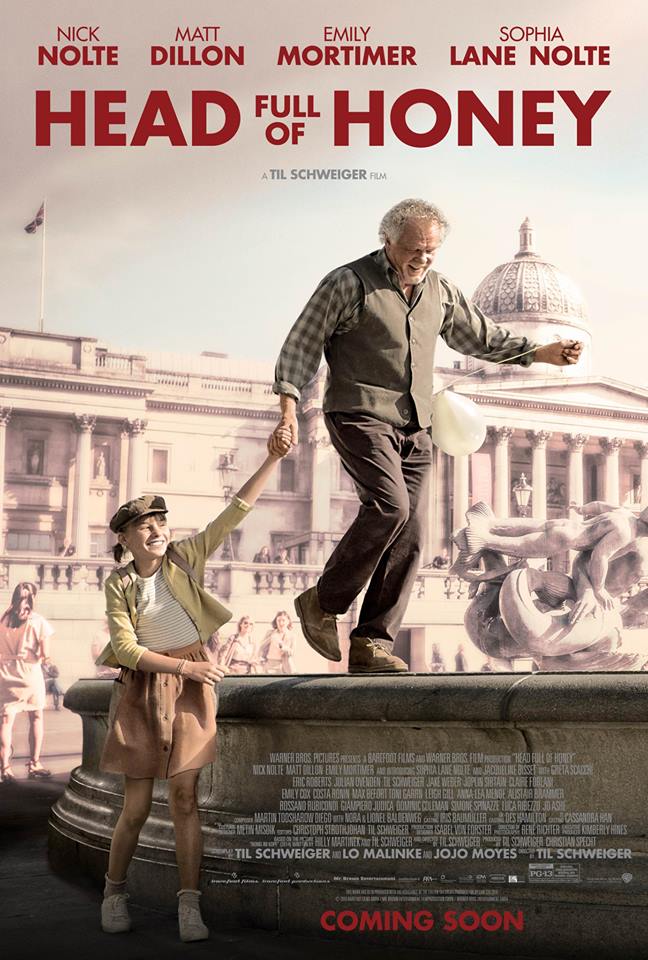 Last Updated: October 31, 2018