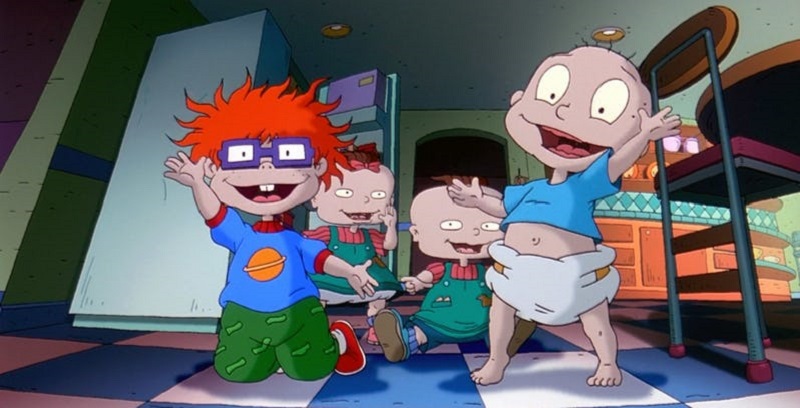 Nickelodeon appears to be a network that is fast running out of original ideas as they keep on looking to their success of the past and trying to revive these shows instead of coming up with new and original content. After previously announcing revivals for Rocko's Modern Life, Invader Zim, and Hey Arnold!, it appears they are looking to bring Rugrats back as well.
The Wrap is reporting that the studio wants to bring back a 26-episode order of the popular animated kids show along with a live-action movie to be produced by Paramount. Production on the new series has reportedly begun, with Arlene Klasky, Gábor Csupó, and Paul Germain (creators of the original series) all on board as executive producers of this new series. As for the film, it's being written by David Goodman and described as a "live-action film featuring CGI characters". There's no premiere date for the series yet, but the movie is slated for a November 13, 2020 release.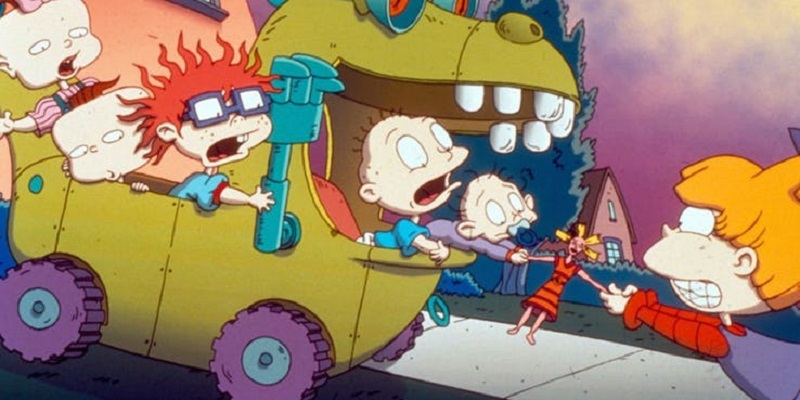 According to the report, both the series and the movie will feature the original characters Tommy Pickles, Chuckie Finster, Phil and Lil DeVille, Angelica Pickles, and Susie Carmichael, along with new characters. Sarah Levy, Viacom chief operating officer and Nickelodeon interim president, shared the following:
Rugrats is hands-down one of the most celebrated cartoons in TV history, and we are thrilled for a whole new audience to meet these iconic characters in brand-new adventures. What was true in 1991 when the original show premiered is still true today: kids are fascinated with the world of babies. We can't wait for today's kids to meet Tommy, Chuckie, and pals.
As someone who was perhaps already too old for the show when the Rugrats first came around, I'm not particularly excited for the news, but I do know the show had an immense following by many and was wildly successful for Nickelodeon. Whether rebooting it will appeal to younger viewers or simply just feed the nostalgia of older viewers I guess will need remain to be seen. It is a little sad that Nickelodeon is struggling to come up with more original content for kids of today, but I guess at least we know what they are bringing out is good for kids. After all, we didn't turn out so bad…
Last Updated: July 17, 2018