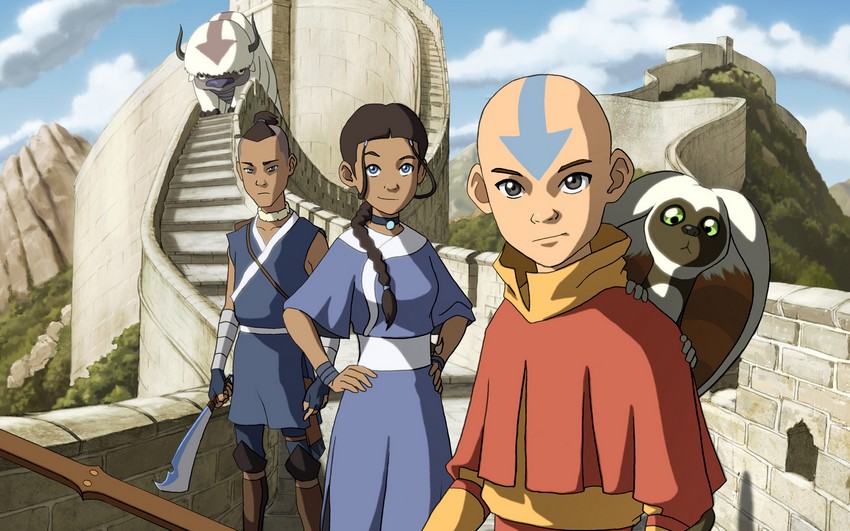 Flameo, Hotmen! If you know what I just said, then chances are that you're about to get really excited. It's been seven years since we last had adventures on-screen in the world of the Avatar (no, not the one with the giant Smurf-cat people) but Nickelodeon is planning to go back to its beloved animated franchise that began with the award-winning Avatar: The Last Airbender and continued with The Legend of Korra.
Nickelodeon has announced the formation of Avatar Studios, a production studio dedicated to developing further content set in the world of Avatar. This will include new TV series and films, with the first announced project being a theatrically-released animated feature film! Unfortunately, no word so far on just who or what will be featured in that film, but it is set to start production later this year, so expect an update in the near future.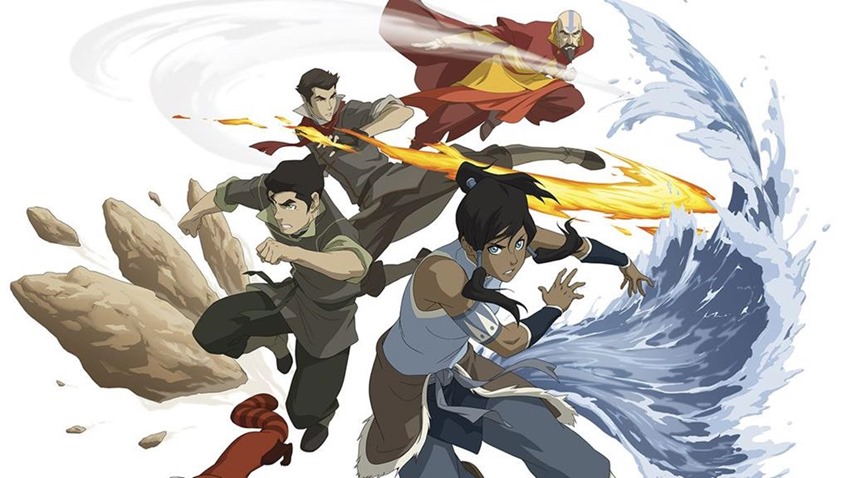 On top of theatrical releases, the newly created content will debut on Nickelodeon's traditional and digital platforms, as well as on Paramount+, the recently rebranded CBS All-Access streaming service which just yesterday also announced major changes to its blockbuster feature film release strategy (Nickelodeon, CBS, and Paramount Studios are all sister companies under the ViacomCBS umbrella).
All of this will be developed apart from the live-action Avatar: The Last Airbender TV series which is continuing in isolation at Netflix. In development since 2018 already, the series hit a major snag last year when it was announced that Michael Dante DiMartino and Bryan Konietzko, the original Avatar creators who had been working with Netflix on the adaptation, had exited the project. Officially, the reason for their exit was the old "creative differences" chestnut, with rumours swirling that Netflix was looking to turn the show into the next Game of Thrones complete with explicit violence and nudity. That's a big no-no!
Avatar: The Last Airbender first debuted on Nickelodeon in 2005, running for three seasons and earning itself a mountain of awards – including a Primetime Emmy – and huge critical praise. The show was set in a very Chinese martial arts-influenced world in which people could "bend" i.e. control and manipulate one of four elements: Earth, Fire, Wind, and Water. The story followed 12-year old Aang, the last of the Airbenders, who was also the Avatar, the latest in a long line of reincarnated heroes who can control all four elements… except Aang never completed his training. Aang would need to harness learn to harness all these gifts as he and his friends try to stop the warring Fire Nation from decimating the world.
Released in 2012 and running for four seasons, The Legend of Korra was a follow-up set decades after the events of its predecessor in a more technologically modern world. It followed the latest Avatar, 17-year old rebellious Korra, who had already mastered all four elements but found herself in a far more politically tumultuous society. On top of that, she and her friends also had to deal with the emergence of brand new bending techniques such metalbending and even bloodbending.
Both Avatar: The Last Airbender and Legend of Korra appeared like fun kids shows at first, but that belied deep character storytelling, mature handling of sensitive topics, and a willingness to engage in a level of social politics usually left for more adult fare. Oh and they also featured some incredibly kick-ass animated fight scenes that would put most Hollywood blockbuster efforts to shame. Just the thought alone of getting more of that already has me grinning.
Last Updated: February 26, 2021