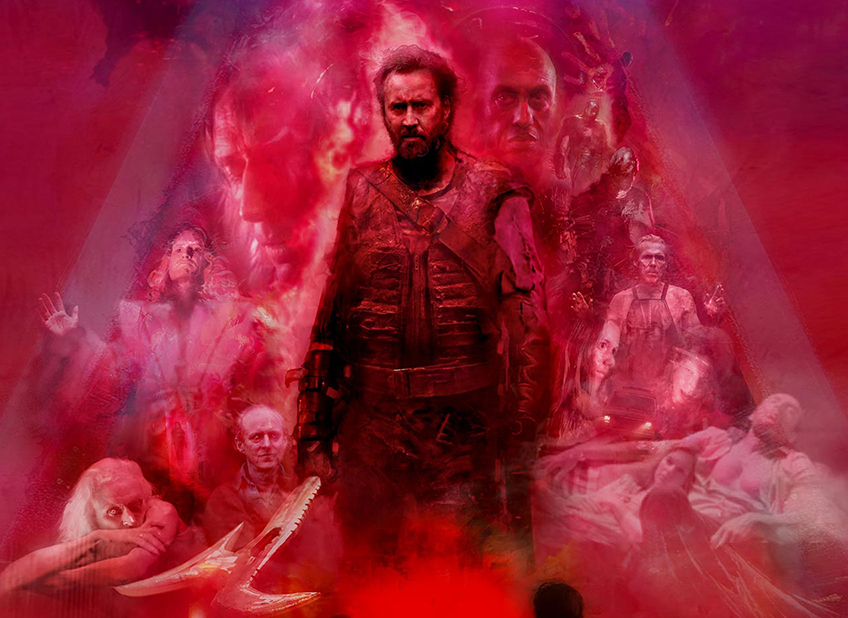 Nicolas Cage is crazy. Like full on, batshit bonkers. This isn't an opinion, but rather an unequivocal fact backed up by decades of weird performances, nonsensical movie choices, and head-scratching interviews. So with that in mind, if somebody says there's a new crazy-looking Nicolas Cage movie coming out, most people would think it pretty normal now. Except there's seemingly nothing normal about Mandy.
Debuting on the film festival circuit earlier in the year to rapturous claims of it possibly being the best film of the year, writer-director Panos Cosmatos' Mandy looks like a gorgeous nightmare filled with moody neon-soaked visuals, Hellraiser-like demons, gory cartoon bits and Cage crafting a battle axe that wouldn't look out of place on a power metal album cover. Check out the first trailer below.
Pacific Northwest. 1983 AD. Outsiders Red Miller and Mandy Bloom lead a loving and peaceful existence. When their pine-scented haven is savagely destroyed by a cult led by the sadistic Jeremiah Sand, Red is catapulted into a phantasmagoric journey filled with bloody vengeance and laced with fire.
As you could see from those blurbs, critics who have seen Mandy have been blown away by it, in particular Cage's performance. While the actor's name has mostly become a joke as of late due to cinematic turkeys like Ghost Rider: Spirit of Vengeance, Left Behind, and Dog Eat Dog, he is still an Oscar-winning performer with a string of awards to his name. And it would seem that Cage has rediscovered that magic here… either that or Mandy is just the exact type of unhinged mania that allows him to shine.
Cage is also backed up by costars Andrea Riseborough as the titular Mandy and Linus Roache as cult leader Jeremiah Sand with the latter especially earning acclaim, while Cosmatos' eerie directing leaves jaws on the floor. And I can't wait to have my mandible dropped to the ground when Mandy releases in theatres on 14 September.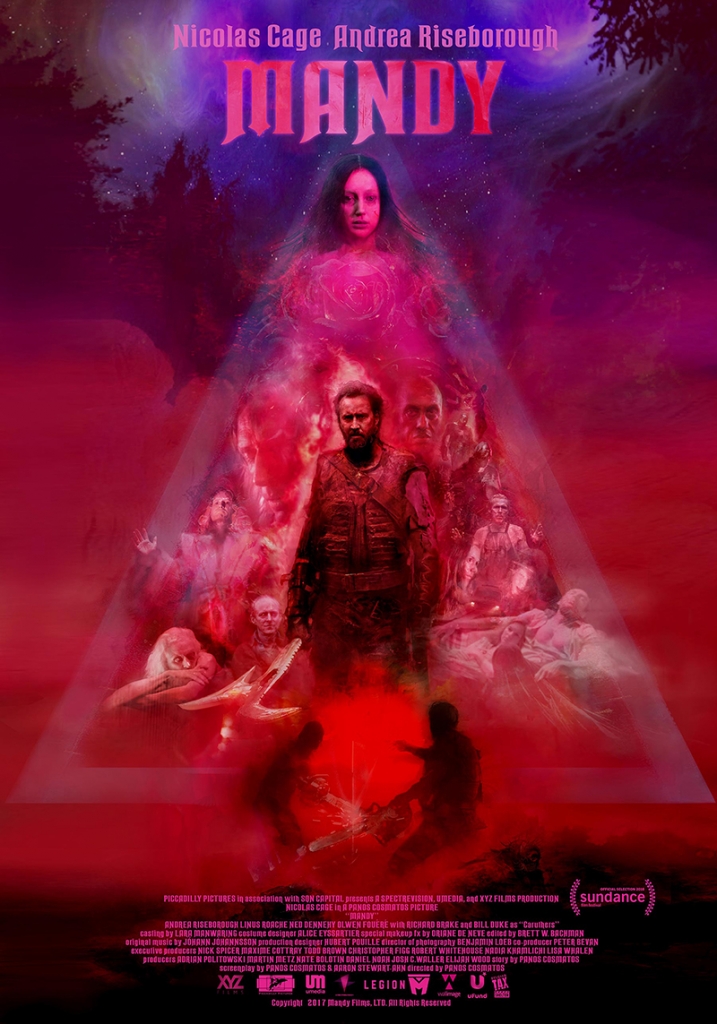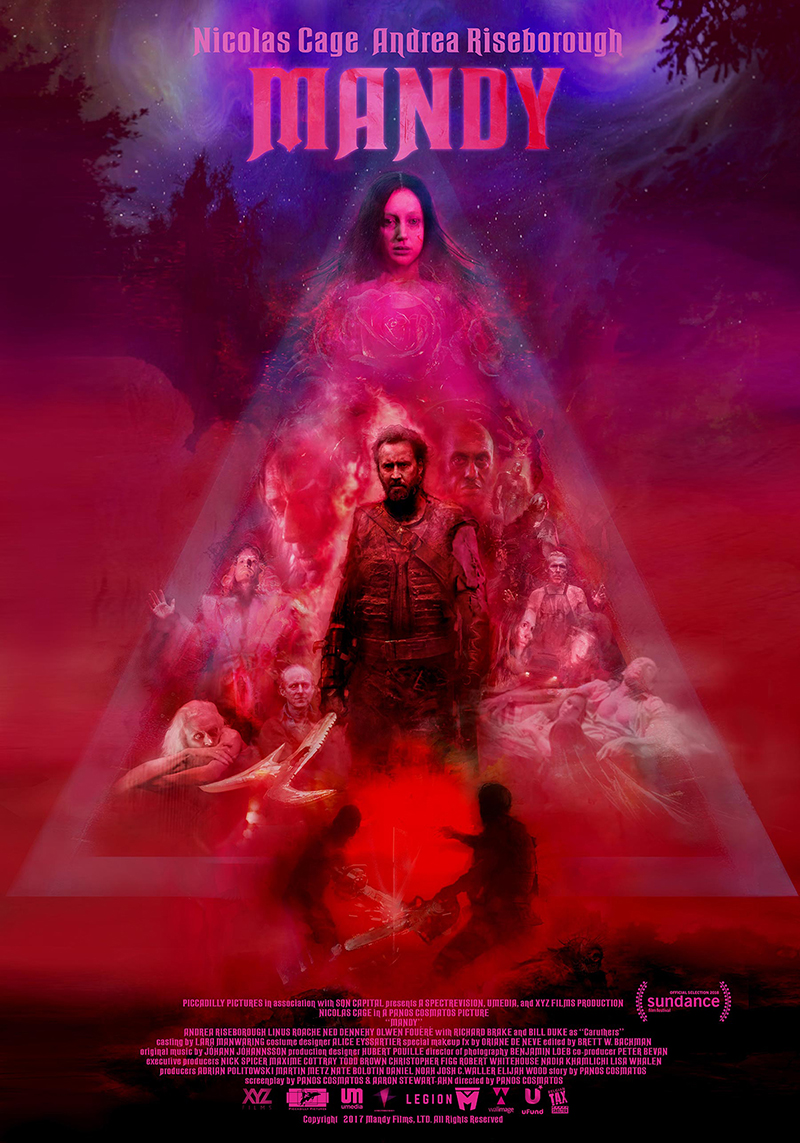 Last Updated: June 28, 2018