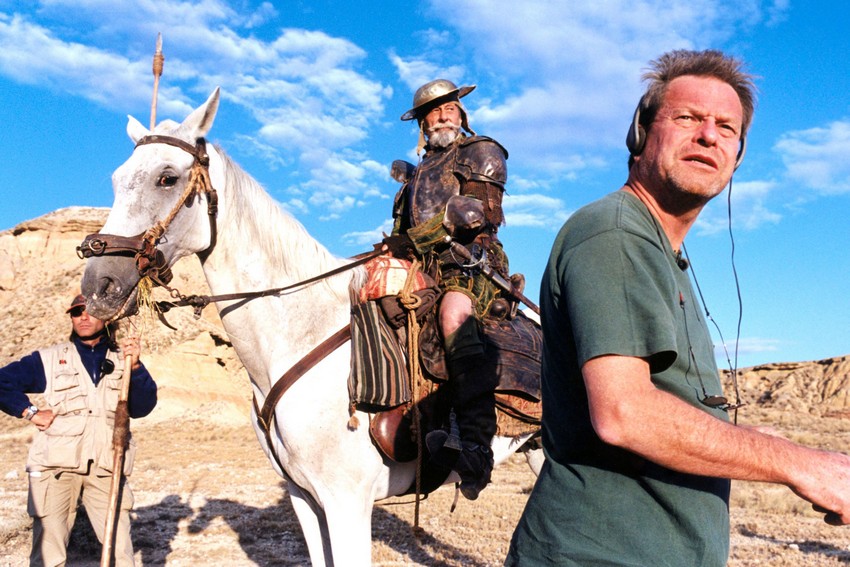 Hollywood is littered with white whales. No, that's not a commentary on the gluttonous Tinsel Town execs that run things around there. I'm referring to those almost mythical projects that filmmakers spend their lives hunting down, most of them unsuccessfully. Luckily, against all odds (and a universe that clearly hated him for some reason), Terry Gilliam's The Man Who Killed Don Quixote is finally off that list.
In a moment that many a film fan believed would never come, Gilliam posted to his personal Facebook page that after nearly two decades of blood, sweat and tears, he has finally wrapped shooting on his passion project.
The ex-Monty Python alum and celebrated director of such classics as Brazil and 12 Monkeys, Gilliam first started work on the fantasy adventure comedy back in 1998. It was to be loosely based on Miguel de Cervantes' classic masterpiece novel Don Quixote, about a Spanish noble who goes insane and imagines himself a knight riding around the country fighting dragons and righting wrongs. Gilliam penned his version with frequent collaborator Tony Grisoni and had a cast set which included Jean Rochefort, Johnny Depp and Vanessa Paradis. Shooting began in Spain in 2000… and then everything fell apart.
Sets and equipment were destroyed by flooding, Rochefort got so ill he had to abandon the film, Gilliam couldn't get insurance for the production, financial troubles were everywhere, and so on, and so on. It would be a comedy of errors if it wasn't so sad. And it didn't come even remotely close to what would transpire later as Gilliam tried to restart the production a staggering eight times in the next decade and a half with different casts including Robert Duvall, Michael Palin, Ewan McGregor, Jack O'Connell, and everything continuously collapsing over and over again for various reasons.
Gilliam's Don Quixote and its development hell became the stuff of legends in Hollywood. The fantastic documentary Lost in La Mancha, which originally just began life as a behind-the-scenes look "making of" featurette, would detail some of the insane issues that plagued the original production.
When legendary actor John Hurt, who had been attached to play Quixote for the longest time, was diagnosed with cancer and eventually passed away last year, it seemed that that would be the ultimate nail in the coffin. However, back in March of last year, against all odds, The Man Who Killed Don Quixote finally started shooting again for the first time in 17 years.
Gilliam's Brazil star, Jonathan Pryce, would star as delusional knight Quixote, while Adam Driver would play Toby Grisoni, a newly created character who would replace Quixote's traditional sidekick Sancho Panza. And now it's finally done – a seemingly impossible feat that was far too fitting with its source material, as Gilliam explained to Variety.
Don Quixote is a dreamer, an idealist, and a romantic, determined not to accept the limitations of reality, marching on regardless of setbacks, as we have done.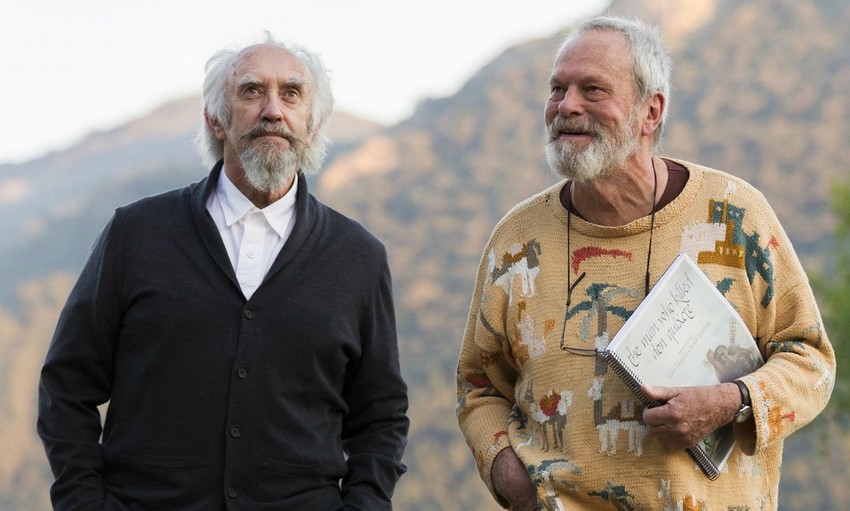 We've been at it so long that the idea of actually finishing shooting this 'clandestine' film is pretty surreal. Any sensible person would have given up years ago, but sometimes pig-headed dreamers win in the end, so thank you to all of the ill-paid fantasists and believers who have joined to make this longstanding dream a reality!
The film's script has changed a few times over the years, but this new version would be set in modern times. Sort of. It would follow Grisoni, "a director shooting a commercial and coming across a copy of his old student film, a re-telling of the famous Don Quixote story, which leads him back to the little Spanish village where he shot it back in the days, only to get embroiled in a series of adventures and catastrophes". If it sticks to Gilliam's original pitch, Driver's Grisoni will somehow find himself getting thrown back through time to interact with the 17th-century knight. Also part of the cast in undisclosed roles will be Olga Kuryalenko and Stellan Skarsgard.
Currently, there's no release date set for the film, but at this stage, I'm just ecstatic that it's already got this far. Baby steps.
Last Updated: June 7, 2017