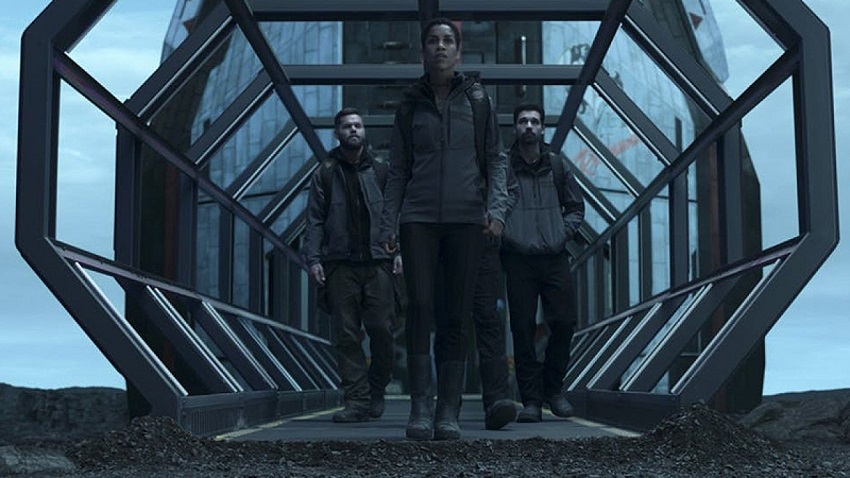 James S. A. Corey (the pseudonym for writing duo Daniel Abraham and Ty Franck) and Syfy combined to give us one of the best sci-fi TV series in recent memory with The Expanse. The series based on their best-selling novels was a huge hit for the network, with the show praised by both fans and critics, but the numbers just didn't work out and Syfy cancelled the show in 2018 after three seasons. There was a passionate fan campaign to keep the show alive and that was when Amazon Prime Video, with Amazon CEO Jeff Bezos being a noted sci-fi aficionado, stepped in.
The fourth season of The Expanse will be hitting the streaming service near the end of this year (with a fifth season already greenlit) and over the weekend they released a new teaser trailer at NYCC which shows humanity taking its first steps through the newly-activated Ring Gate that we saw at the end of season three, and out into the unknown.
Season four's official plot synopsis is as follows:
Season 4 of The Expanse, its first as a global Amazon Original, begins a new chapter for the series with the crew of the Rocinante on a mission from the U.N. to explore new worlds beyond the Ring Gate. Humanity has been given access to thousands of Earth-like planets which has created a land rush and furthered tensions between the opposing nations of Earth, Mars and the Belt.

Ilus is the first of these planets, one rich with natural resources but also marked by the ruins of a long dead alien civilization. While Earthers, Martians and Belters maneuver to colonize Ilus and its natural resources, these early explorers don't understand this new world and are unaware of the larger dangers that await them.
If there's one thing The Expanse has made clear over the course of three seasons, it's that heading out into space didn't bring humanity together, it just meant spreading our flaws further – and season four will hammer home the point that we're very small fish in unfathomably large pond as we spread out into a galaxy that we're woefully underequipped to enter. Ignorance and hubris are a dangerous combination, but also makes for great TV. Let's take a look:
One thing that stands out to me is that despite moving across to Amazon and having access to a larger cheque book, the show doesn't look like it's changed that much. There are some obvious improvements, but they haven't gone crazy and made it look like a completely different show. This is still The Expanse, and now we get to see our characters stepping out into the unknown.
The upcoming season also marks the end of my book-based knowledge since I've only read the first three novels in the series, so I'm rather keen to see what happens as humanity sets foot on brand new worlds. What do you think?
Christmas is also coming early this year, because the ten-episode-long fourth season of The Expanse will premiere on Amazon Prime Video on 13 December. It stars Thomas Jane, Steven Strait, Cas Anvar, Dominique Tipper, Wes Chatham, Paulo Costanzo, Florence Faivre, Shawn Doyle, Shohreh Aghdashloo, and Frankie Adams.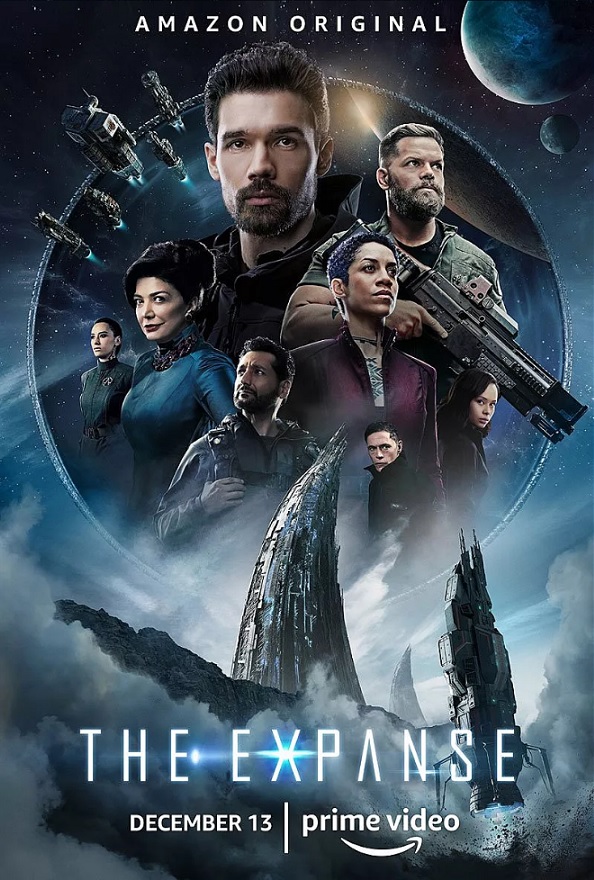 Last Updated: October 7, 2019