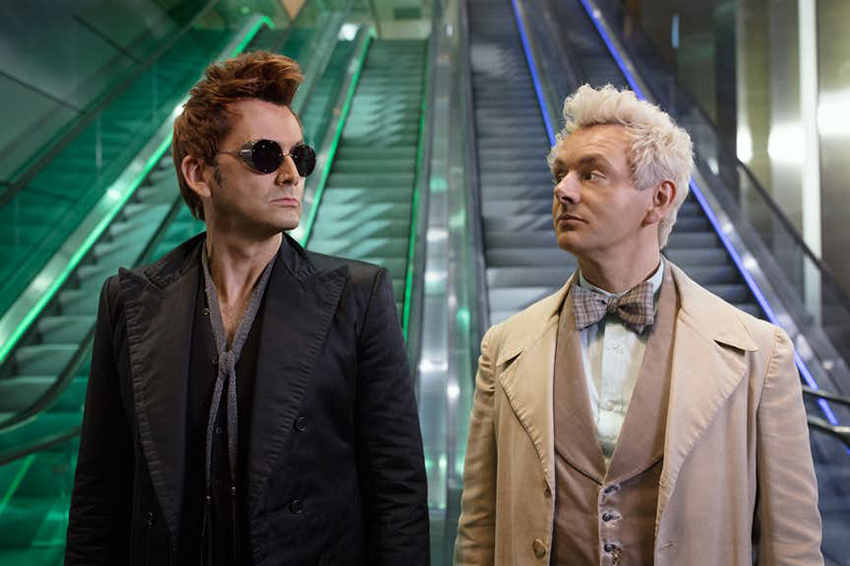 At the risk of evoking some kind of gatekeeper BS, I consider myself a pretty serious geek. Yes, there shouldn't be levels to this, but damn it, I've been putting in the time and doing the work my entire life. With that being said, I do have some… let's call them gaps, in my geekdom. For example, while I've loved his iconic comic book and TV work, I actually haven't read too many novels from British superstar writer Neil Gaiman, and that includes Good Omens. If you will excuse me, I now need to take a quick break while resident Gaiman superfan Tracy beats me within an inch of my life.
Ah, where was I? (as I try to nurse these knife wounds). Oh yes, Good Omens. The bestselling critically acclaimed 1990 novel that Gaiman co-wrote with another British literary giant in the late Terry Pratchett (before anybody starts sharpening their knives, I've read and loved most of his work) which told of the unlikely "friendship" between homely good-natured angel Aziraphale and manic anarchist demon Crowley. The odd couple celestial pair have settled comfortably into their lives on Earth but when the coming of the End Times threatens to ruin their personal wellbeing, they decided to put a stop to it. They just first need to find the Antichrist, an 11-year old boy which they kind of… misplaced who is now growing up in a small English village with no idea what he is.
And now Amazon Prime Video and BBC are bringing the classic story to life in an upcoming 6-episode TV miniseries that will see Gaiman himself scripting and acting as showrunner with veteran actors Michael Sheen and David Tennant starring as angel and demon respectively. And during New York Comic Con yesterday, we got our first trailer for the series which looks to be an apocalyptic blast!
That looks absolutely awesome! Heck, I was planning to read the book before the show releases on Prime Video next year, but I think I'll actually hold back to enjoy this fresh. Damn it, Tracy, put down the knives! PUT THEM DOWN!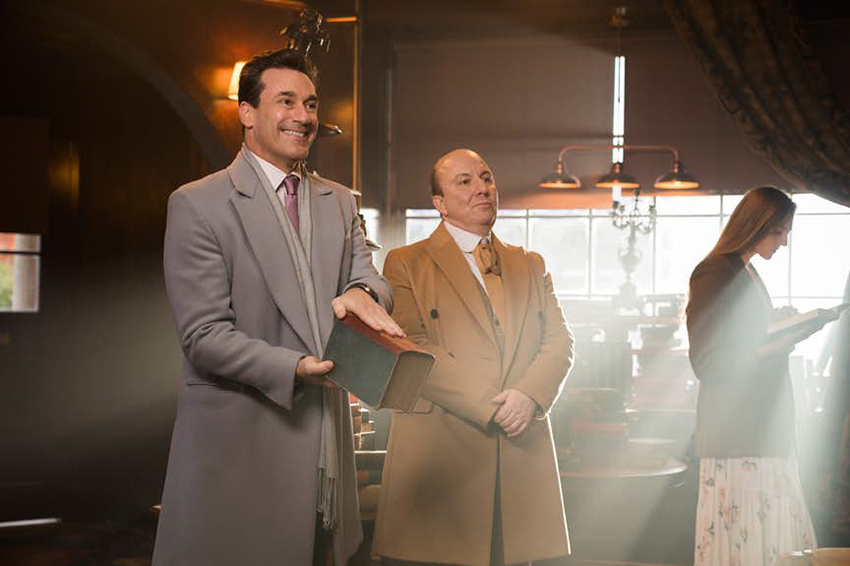 Along with Sheen and Tennant, Good Omens also stars Jon Hamm Archangel Gabriel, the leader of the forces of Heaven; Jack Whitehall as Newton Pulsifer, the bookish descendant of a legendary witch-hunter; Michael McKean as Witchfinder Sergeant Shadwell, the last officer of the once proud witchfinder army; Miranda Richardson as Madame Tracy, a part-time psychic medium; Anna Maxwell Martin as Beelzebub, the leader of the forces of Hell; and Frances McDormand as the voice of God.
The show doesn't have an official release date yet, except sometime in 2019.
Last Updated: October 7, 2018