Look, you'll be disappointed if you were looking forward to some horror movies hitting home entertainment this month. The October haul from Ster Kinekor is short on scarefests, but definitely not lacking in lady star power or World War II drama. Here's the rundown of what's new.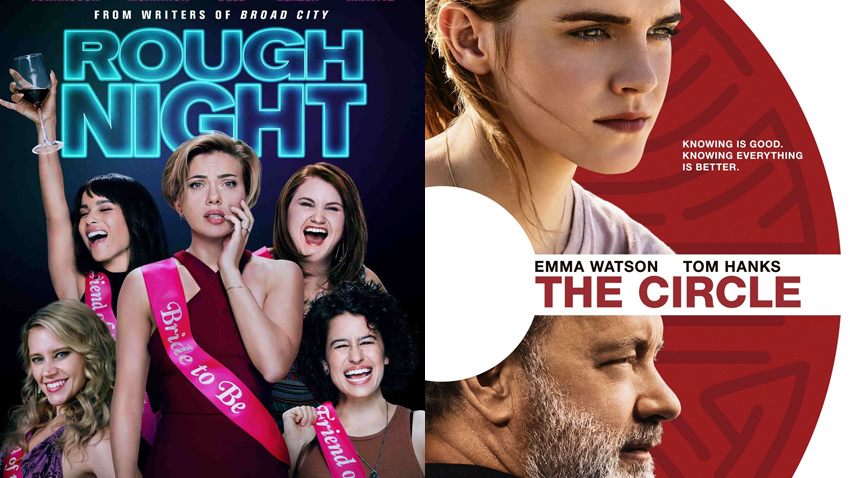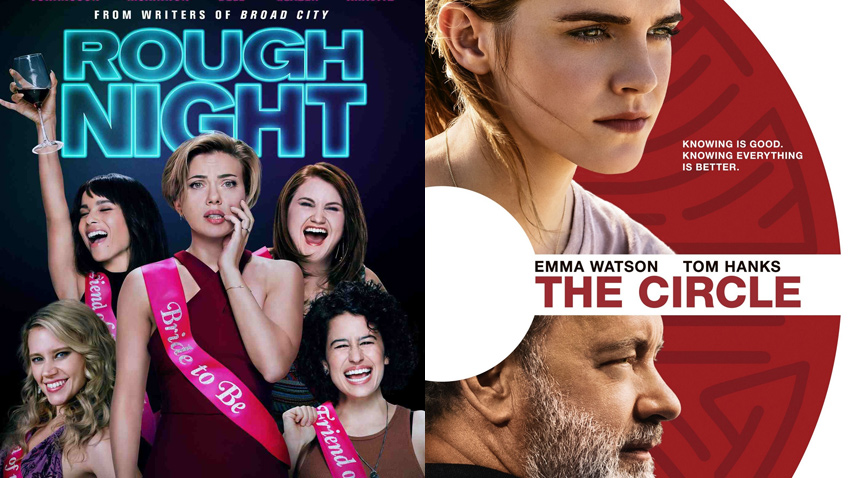 Rough Night
Genre: Comedy
Five best friends from college (Scarlett Johansson, Kate McKinnon, Jillian Bell, Ilana Glazer, and Zoë Kravitz) reunite 10 years later for a wild bachelorette weekend in Miami. Their hard partying takes a hilariously dark turn when they accidentally kill a male stripper. Amidst the craziness of trying to cover it up, they're ultimately brought closer together when it matters most.
Rough Night isn't the only R-rated "girls gone wild" movie to come out this year, although it never achieved the critical and commercial love of Girls Trip. This said, it's not terrible; just inconsistent and a little disappointing given the talented and highly likeable ensemble involved.
Rotten Tomatoes: 46%
Metacritic: 51
20th Century Women
Genre: Comedy Drama
Set in Santa Barbara, 20th Century Women follows Dorothea Fields (Annette Bening), a determined single mother in her mid-50s who is raising her adolescent son, Jamie (Lucas Jade Zumann) at a moment brimming with cultural change and rebellion. Dorothea enlists the help of two younger women in Jamie's upbringing — via Abbie (Greta Gerwig), a free-spirited punk artist living as a boarder in the Fields' home, and Julie (Elle Fanning), a savvy and provocative teenage neighbour. 20th Century Women is a poignant love letter to the people who raise us – and the times that form us – as this makeshift family forges fragile connections that will mystify and inspire them through their lives.
20th Century Women came out a little too late to score much Oscar love but it's regarded as one of the best movies of 2016. Poignant and perceptive, it actually improves as it progresses. Oh, and the performances are apparently fantastic. Definitely one for lovers of character-driven indie cinema.
Rotten Tomatoes: 88%
Metacritic: 83
The Circle
Genre: Drama / Tech-thriller
When Mae (Emma Watson) is hired to work for the world's largest and most powerful tech and social media company, she sees it as an opportunity of a lifetime. As she rises through the ranks, she is encouraged by the company's founder, Eamon Bailey (Tom Hanks), to engage in a ground-breaking experiment that pushes the boundaries of privacy, ethics and ultimately her personal freedom. Her participation in the experiment, and every decision she makes, begin to affect the lives and future of her friends, family and that of humanity.
According to critics, novel adaptation The Circle presents a far too simplistic examination of topical issues. The movie hauls out all kinds of intriguing ideas but just cannot create a compelling story around them. As a result, it becomes increasingly stupid. Mostly, though, it's a frustrating cinema experience.
Rotten Tomatoes: 17%
Metacritic: 43
The Whole Truth
Genre: Courtroom drama
Defense attorney Richard Ramsay (Keanu Reeves) takes on a personal case when he swears to his widowed friend, Loretta Lassiter (Renée Zellweger), that he will keep her son Mike (Gabriel Basso) out of prison. Charged with murdering his father, Mike initially confesses to the crime. But as the trial proceeds, chilling evidence about the kind of man that Boone Lassiter (Jim Belushi) really was comes to light. While Ramsay uses the evidence to get his client acquitted, his new colleague Janelle (Gugu Mbatha-Raw) tries to dig deeper – and begins to realize that the whole truth is something she alone can uncover.
The Whole Truth looks incredibly bland in its trailers but apparently it's a decent, if unimpressive watch. The expected genre tropes are there, but it keeps proceedings surprisingly grounded and free of sensationalism. Then again, the movie may be too subdued, leaving audiences disinterested by the time the jury announces its verdict.
Rotten Tomatoes: 29%
Metacritic: 46
Churchill
Genre: Historical Drama / War
Tensions mount for the beleaguered British Prime Minister Winston Churchill (Brian Cox) in the days leading up to infamous Allied D-Day landings in Normandy, France in June, 1944. Fearful of repeating his deadly mistakes from World War I in the Battle of Gallipoli, exhausted by years of war, plagued by depression and obsessed with his historical destiny, Churchill is reluctant to embark on the large-scale campaign, one that the entire war effort hinges upon. Clashing with his Allied political opponents U.S. General Dwight D. Eisenhower (John Slattery) and British Field Marshal Bernard Law Montgomery (Julian Wadham), the troubled Churchill receives support and devotion from his wife, the brilliant and unflappable Clementine Churchill (Miranda Richardson). With her strength and shrewdness, "Clemmie" halts Winston's physical, mental spiritual collapse and inspires him on to greatness.
Another divisive release this month, Churchill works best when viewed as a well-acted character study centred on a fascinating historical figure. Historians hate the movie though, saying it's riddled with fallacies about real-life events, and Churchill himself. Others have found it strikingly shot, but tedious.
Rotten Tomatoes: 49%
Metacritic: 44
Their Finest
Genre: Comedy Drama / War
The year is 1940, London. With the nation bowed down by war, the British ministry turns to propaganda films to boost morale at home. Realizing their films could use "a woman's touch," the ministry hires Catrin Cole (Gemma Arterton) as a scriptwriter in charge of writing the female dialogue. Although her artist husband looks down on her job, Catrin's natural flair quickly gets her noticed by cynical, witty lead scriptwriter Buckley (Sam Claflin). Catrin and Buckley set out to make an epic feature film based on the Dunkirk rescue starring the gloriously vain, former matinee idol Ambrose Hilliard (Bill Nighy). As bombs are dropping all around them, Catrin, Buckley and their colorful cast and crew work furiously to make a film that will warm the hearts of the nation.
With its all-star British cast and production pedigree, Their Finest has been a hit with critics. It's apparently rousing, nostalgic without ever slipping into sentimentality, and consistently witty; not to mention heartfelt. Evidently it's one of those rare good movies about making movies.
Rotten Tomatoes: 88%
Metacritic: 76
Last Updated: October 12, 2017