Early on in Girls Trip (where is that damn apostrophe?), Regina Hall's Ryan, a massively popular author, tries to get her white agent Elizabeth (played Kate Walsh) to tone down her use of urban black slang. They're about to head to the Essence Music Festival in New Orleans, a three-day party that celebrates African-American music and culture. "You are a guest," Ryan gently reminds Elizabeth. "Act accordingly." And that's kind of how I feel reviewing Girls Trip. This isn't really a movie for me. However, even from an outsider's perspective, there is plenty to appreciate about this raunchy comedy.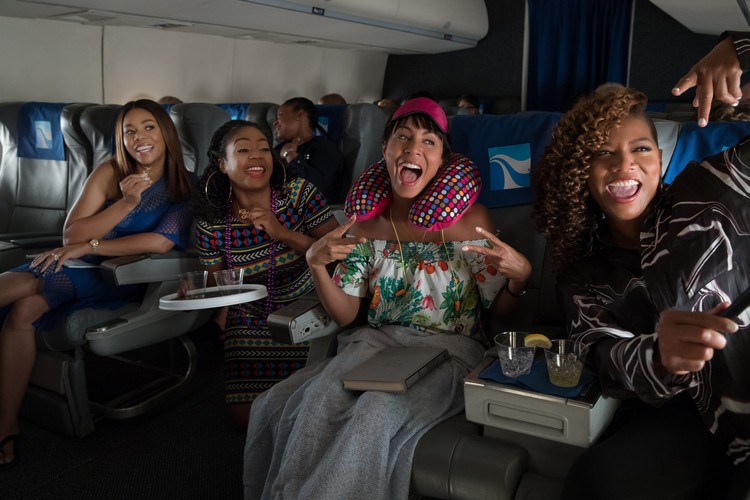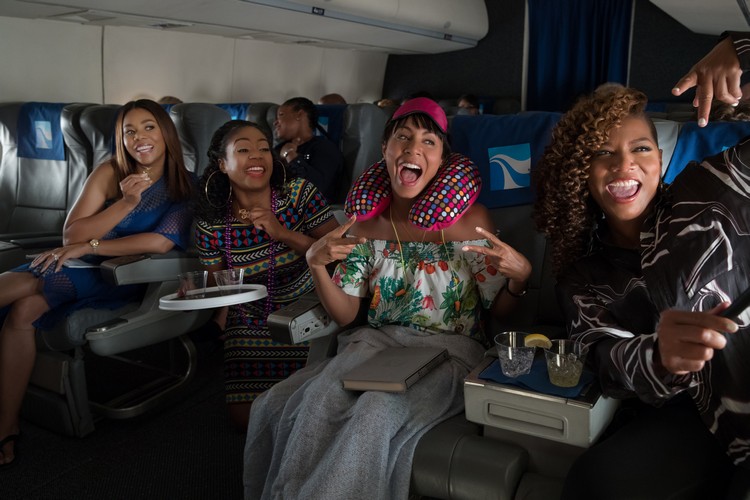 2017 has been a pretty good year for presenting black female experience onscreen. Hidden Figures was a critical and commercial smash, going on to earn multiple Oscar nominations. Now Girls Trip, though a VERY different film, has also impressed critics and scored at the US box office. It's a great movie choice for Women's Month in South Africa too… with a caveat. Featuring a hard 16 age restriction for relentlessly explicit language and some coarse behaviour, it's a film you want to watch with your open-minded girlfriends as opposed to your conservative mom or granny.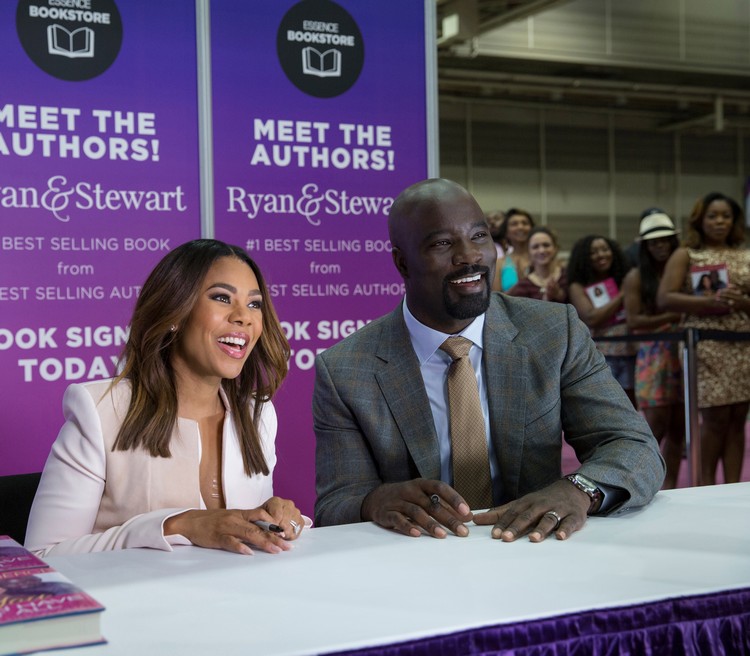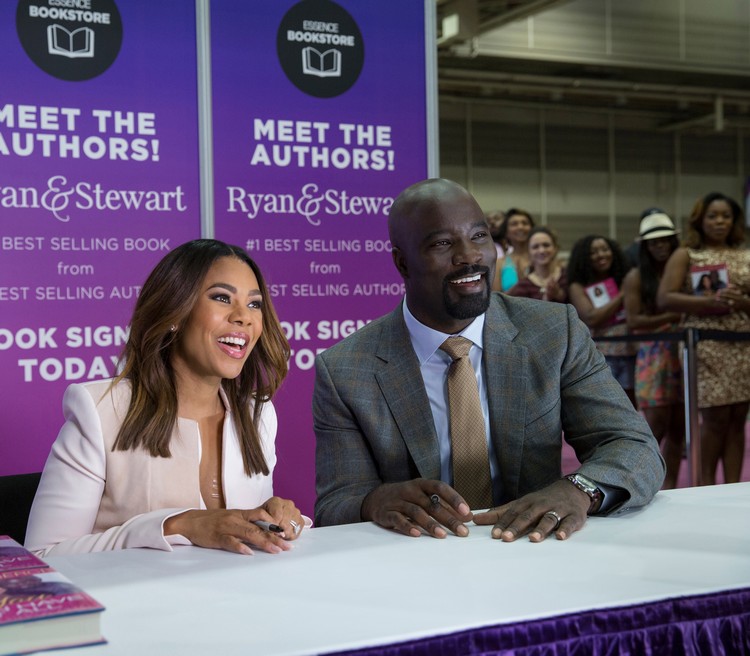 Girls Trip is in essence a "girls gone wild" movie with an extra dose of novelty in that the wild women in this case are accomplished African-American actresses Hall, Queen Latifah and Jada Pinkett Smith. They, and lesser known comedian Tiffany Haddish (the movie's scene stealer), play college besties who've drifted apart over the years. One is a self-help guru with a sham of a marriage, another a gossip blogger with flagging hits, the third a straight-laced, sexually deprived single mom, and the fourth a hot-tempered risk-taker who's never grown up. Their New Orleans trip is a chance to catch up and let loose, although to really reconnect they need to air out some long-held secrets and resentments.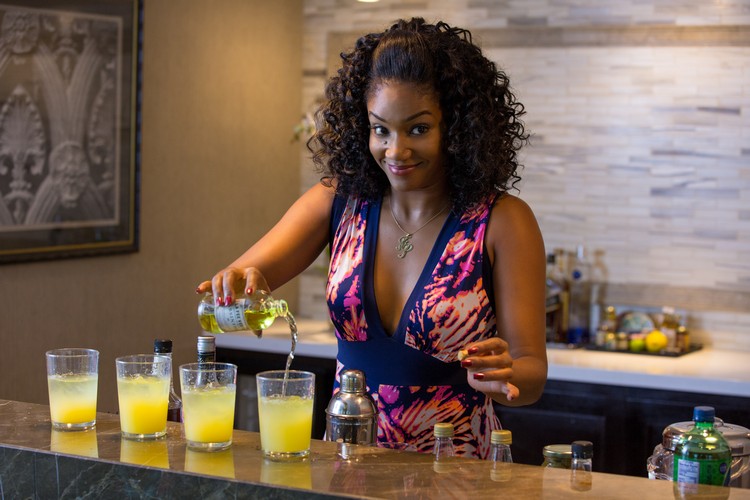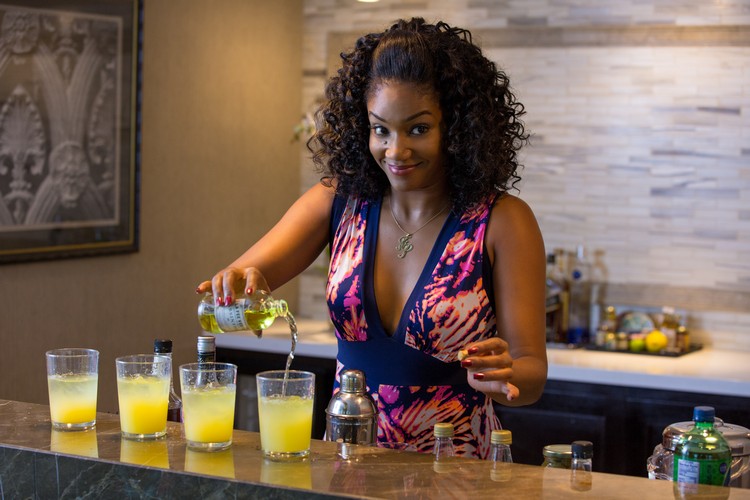 Unlike The Hangover and Rough Night, the plot of Girls Trip doesn't hinge on a far-fetched central incident like a missing friend or a dead stripper. It also doesn't resort to escalating hysterics. The women can create more than enough chaos on their own, which manifests in the movie as a string of out-of-control, but not completely unrelatable "night on the town" incidents. Just don't think for one second that Girls Trip will rein itself in because it is a tiny bit more reality-based than most of its sub-genre brethren. It fully embraces its R-rating. Remember Charlotte's accident in the Sex and City movie? Or that scene in Bridesmaids after the women visit the Brazilian steakhouse? Girls Trip has its own big gross-out moment – which will change the way you look at Pinkett Smith forever. Trust me.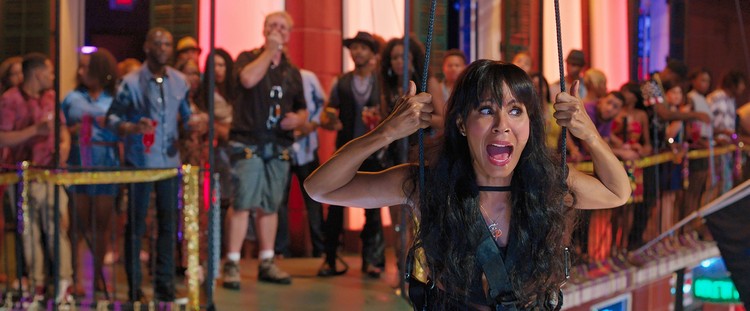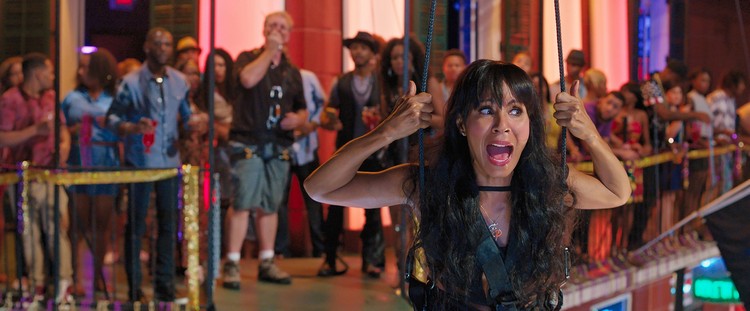 Girls Trip keeps things light and breezy for the most part, scurrying from comedic set piece to set piece. It's only really in the last 20 minutes of the (too long) 122-minute run-time that the serious stuff finally gets resolved. And resolved it is, with eye-rolling predictability. The familiarity is relatively easy to pardon though, because before reaching that point viewers feel like they've got to hang out with the Flossy Posse. Between the writing (entirely woman-scripted), and the relaxed performances of its cast, Girls Trip presents a more authentic, positive look at female friendship than a good many comedies. There may be screaming arguments and hurtful accusations, but once tempers have cooled, the ladies hug it out, and reassert their strong bond.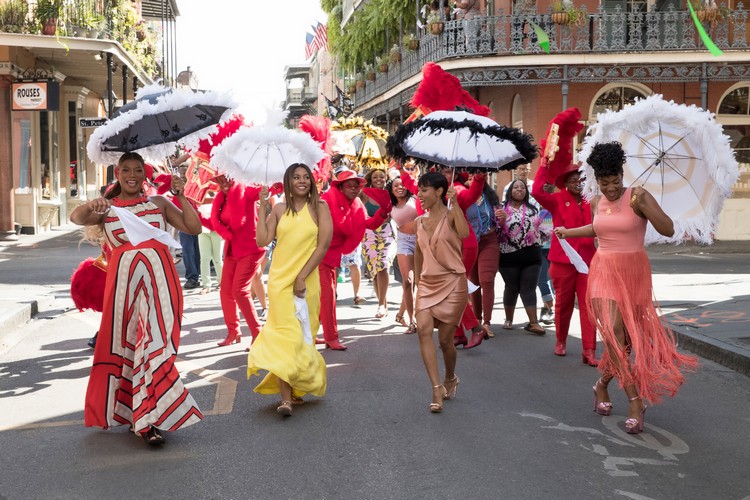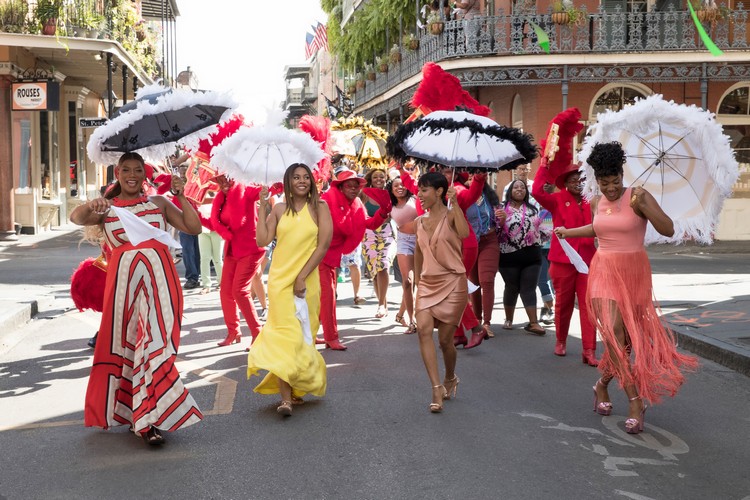 Ultimately, Girls Trip may not reflect your cultural experience, but it's hard to deny that it's charming and fun. Just leave your inhibitions at home because things are going to get more shamelessly raucous than cinemagoers are probably used to.
Last Updated: August 4, 2017
Girls Trip

The greatest strength of Girls Trip is its likeable, relaxed cast and positive take on female friendships. Whether it aligns with your cultural experience or not, it's raunchy fun. Definitely one of the best recent comedies in the R-rated "out of control party" tradition.