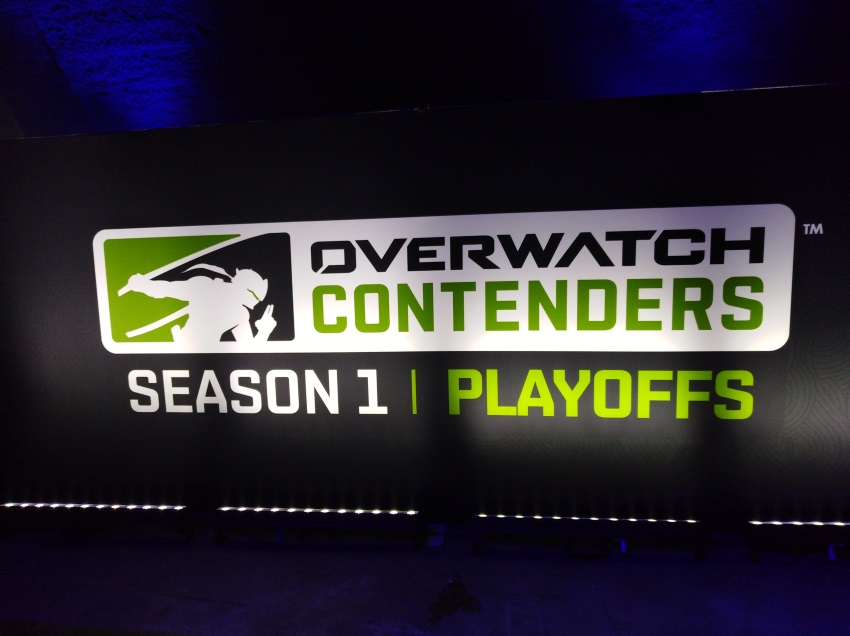 Over this past weekend, the European and North American Overwatch Contenders finals were held at Alvernia Studios just outside Kraków Poland. As an Overwatch-loving family, we decided to head on over to Poland to take in all the action live. My previous experience in Poland was on a trip to the People Can Fly studios in Warsaw which I have to admit was not a great one. For years I've been telling people how Poland is easily the most depressing country I have ever been to, so the idea of self-funding another trip to Poland wasn't high on my wishlist, but the Overwatch bug has bitten – so we headed over.
So let's get the Polish experience out the way first. Kraków is a fantastic city, beautiful, full of amazing culture, food, and friendly people. If you ever get the opportunity to go to Kraków I highly recommend it.
On the first day of the event, the kids and I (my wife preferred to take in the culture of the city) headed off to the designated departure point. Unfortunately, before this, I started realising there were going to be some problems with this event. I had purchased tickets that included travel to the studios, but I couldn't find out where the journey was going to depart from. I scoured the internet, the official Overwatch Contenders website and even tried to reach out on Twitter to find the departure point all to no avail. Eventually, I put all the Polish details on my web ticket into Google translate, found out that AGH was actually a technical university in Poland and that U2 (also on the ticket) wasn't only a band but also a block in that University.
After just making it on time we boarded the bus, at 10:30 am, which was packed with excited fans and headed off to the event.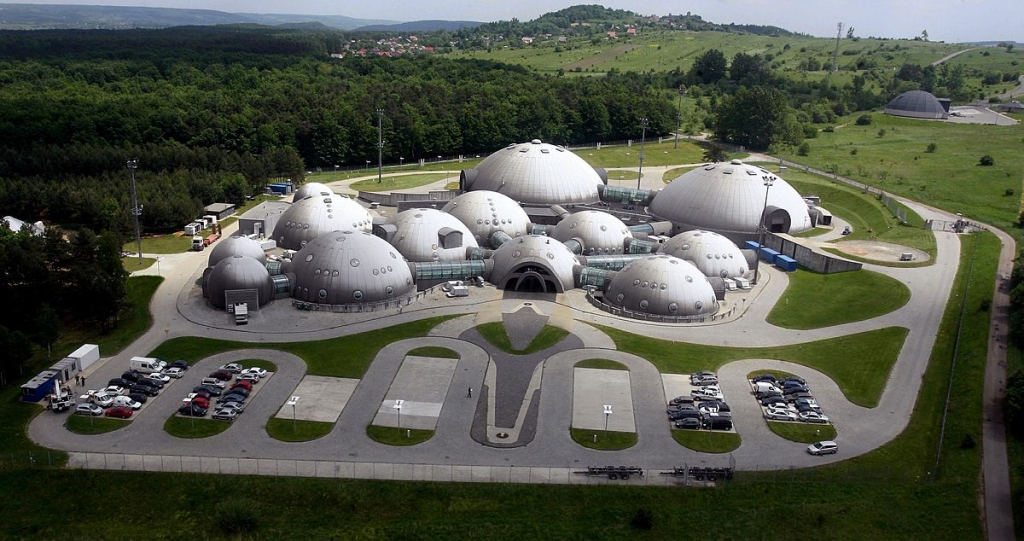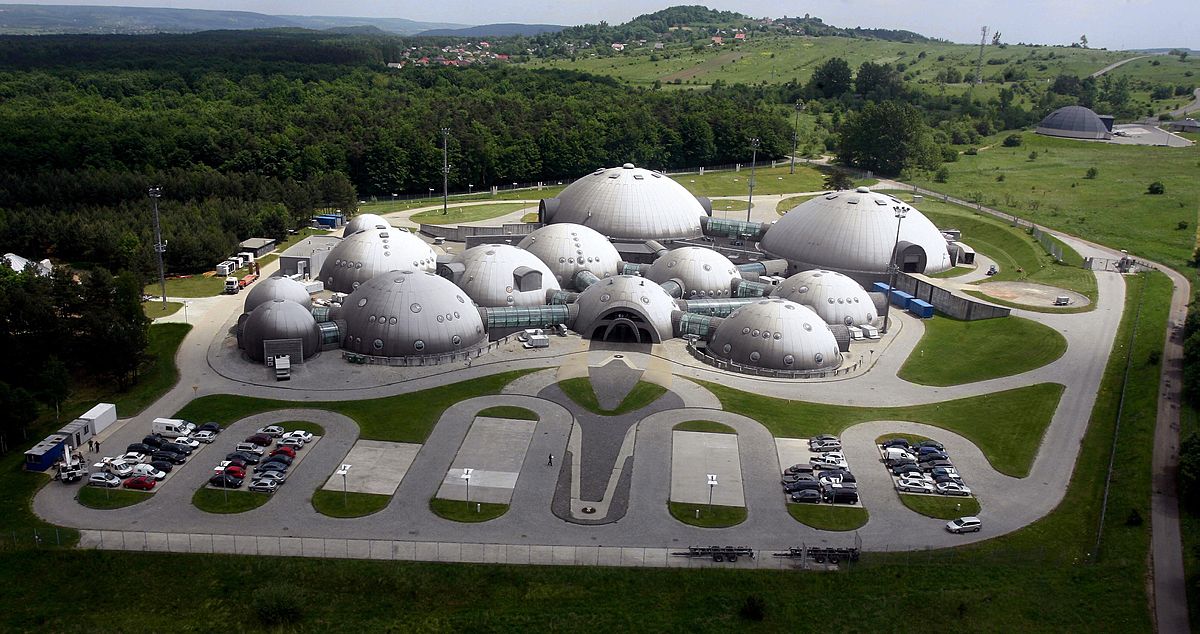 You could instantly see why they chose to host the event at Alvernia Studios as it has a striking resemblance to the Overwatch map of Horizon Lunar Colony. As we arrived, the kids were excited to see some of the players who they saw online and to purchase some cool Overwatch merchandise. My eldest wanted a British Hurricane or London Spitfire shirt as a first prize while my youngest was excited to see some top-tier Overwatch Cosplay, I personally wanted to try my hand at some LAN Overwatch during the breaks in a chill area.
Unfortunately, it very quickly became apparent that none of these things would be possible. Once inside the event, we found a closed off area for the broadcast team, a private area for the players and a Blizzard Office. We carried on up some stairs and found the main (and only) stage which had a massive screen hanging over it and to the side we could see the broadcast desk with 7 rows of chairs between the desk and stage.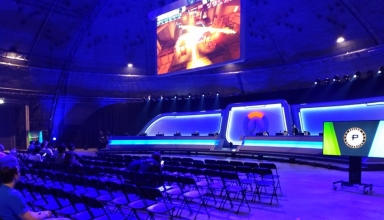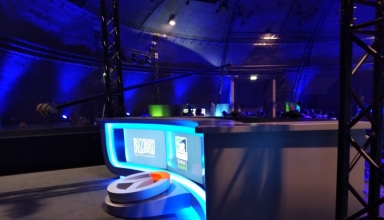 That was it… there would be no buying of merchandise, no official cosplay and no area to sit back and try out some Blizzard games or just to relax and let your neck relax from the constant staring up at the screen. But we were here for the actual matches anyway so we organised ourselves some seats, made a sign or two and sat back to watch the matches. On day one it was the semi-finals of the European contenders with British Hurrican and Team Giganti both winning their best of 5 semi-finals and making it through to the finals on Sunday. The North American semi-finals had Fusion University and Toronto Esports making it through.
The games themselves were amazingly close and extremely exciting to watch with the crowd urging on their favourites and making a huge noise in the process. It felt like a proper sporting event and the kids loved seeing their favourite players in real life. To their credit, the players interacted amazingly with the fans and always seemed happy to sign autographs, swap Gamertags and pose for pictures The broadcast team from both continents were very professional and entertaining and hats off to them for putting on a great show.
Midway through the day, it was time for lunch and we headed out to see what was on offer only to be disappointed to find a small food truck of sorts which sold nothing special at incredibly inflated prices. Previous events I have attended in South Africa and abroad either offered up a free buffet or a variety of options for kids and adults alike. Needless to say, the food truck was overwhelmed and we ended up watching some of the games on Twitch while standing in the line.
As the day wore on the event attendance started dwindling to the point that when it finally ended at 10 pm there was only about a fifth of the people still in attendance. The bus ride back was only half full and when we arrived back at the University it was dark and quiet with no taxis around which left us with an hour walk back to our apartment.
Day 2's matches started an hour later so I tried to find out if the bus would leave an hour later or not, again I tried the official website, Google searching and reaching out on twitter but received nothing back. So we headed out to the University to catch the 10:30 bus which did leave at the same time after all. However this morning the bus was only half full on the way there. I am not sure if people expected it to leave later so they missed it or just weren't returning for the finals.
I had a glimmer of hope that on day 2 Blizzard would roll out some extras to make the day more exciting but unfortunately, absolutely nothing changed. Same lack of fan service, same crappy food truck and same lack of information about the plans for the day. It was quite obvious that I wasn't the only slightly disappointed one as the turnout for day 2 was far less than on the first day. Then after the European finals the fans dropped even further – and further again after the North American finals, the rest left leaving a mere handful to watch the final showdown.
The matches were once again brilliant with British Hurricanes taking the European title in a thrilling seven-round match which left everyone wondering who would break under stress first. The NA final was less exciting with Fusion University taking a pretty easy win 4-1. Much had been made over the weekend of the European love for the Quad and Triple tank meta compared to the North American dive meta with the broadcast team doing a great job of setting a rivalry up between the two preferred styles.
After the finals, there was a 5 round grudge match between British Hurricanes and Fusion University. I honestly expected Fusion to take this quite easily as they had appeared to have the better mechanical skills of the two but to be brutally honest the Hurricanes stomped them. The only time Fusion took any points is when the Hurricanes changed their style to be a dive meta to see if they could take Fusion on in their own game. They couldn't. Fusion was just too good at dive, so the Hurricanes swapped back to triple and quad tank and Fusion simply couldn't find a way through them.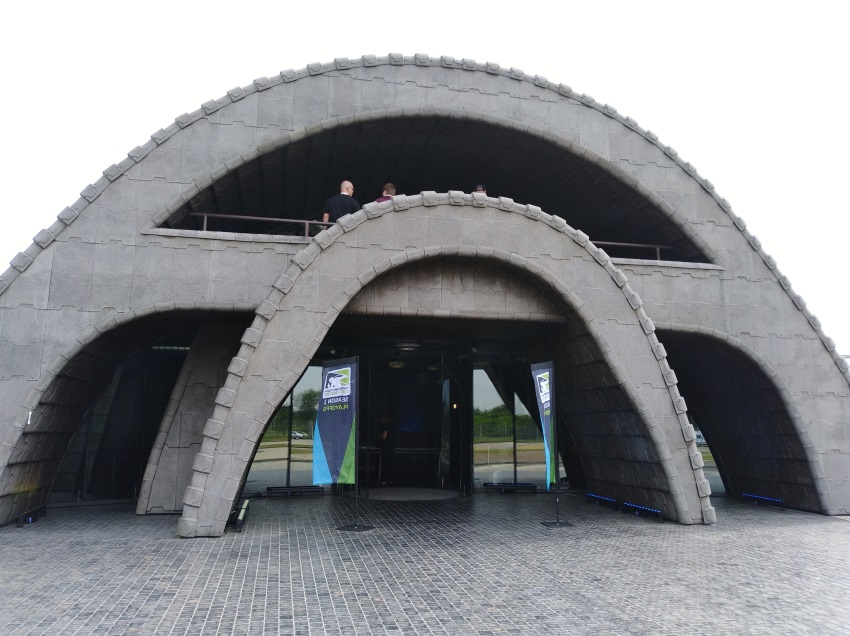 TL;DR
In the end, Europe took bragging rights over their cousins from across the pond. We headed back to Kraków on the bus along with 5 other people. Who knows how the rest got home? The matches were top class, the broadcast team, which included our very own South African in Sam Wright, were brilliant –  but the fan service by Blizzard was poor.
No that's not fair, it was entirely non-existent. I'm still confused as to why they even hosted a LAN final and sold tickets to it if they weren't going to put any effort at all into making attending the final something amazing for the fans?
It wouldn't have taken much. All they needed to do was bring over some stuff from the Blizzard store to sell, organise a few local cosplayers to attend and set up one of the unused areas with a few HP Omen machines with Overwatch on them for fans to mess around on.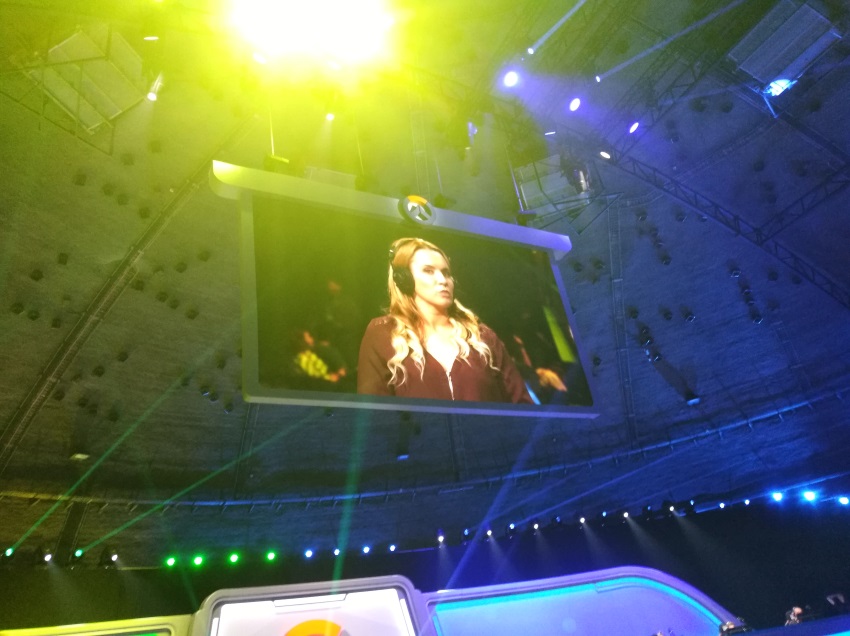 You know what would have been awesome? Holding a mini-tournament so the fans could square up against each other with the prize being the chance to play against some of the pro players.
You know what wasn't a great idea? Handing out free caps, shirts and backpacks to the few media who arrived before the event so they could walk around the entire time with everything the fans wanted to buy and couldn't. I'm all for free swag but give it away after the event unless you are going to let the fans who paid to attend purchase said swag.[Updated: Thanks to SasayakiYuki for pointing out that this point was incorrect]
We were thinking of attending the next Overwatch showcase in New York, but that's not going to happen now. I have lost some love for Blizzard over this last weekend.
Last Updated: May 15, 2018