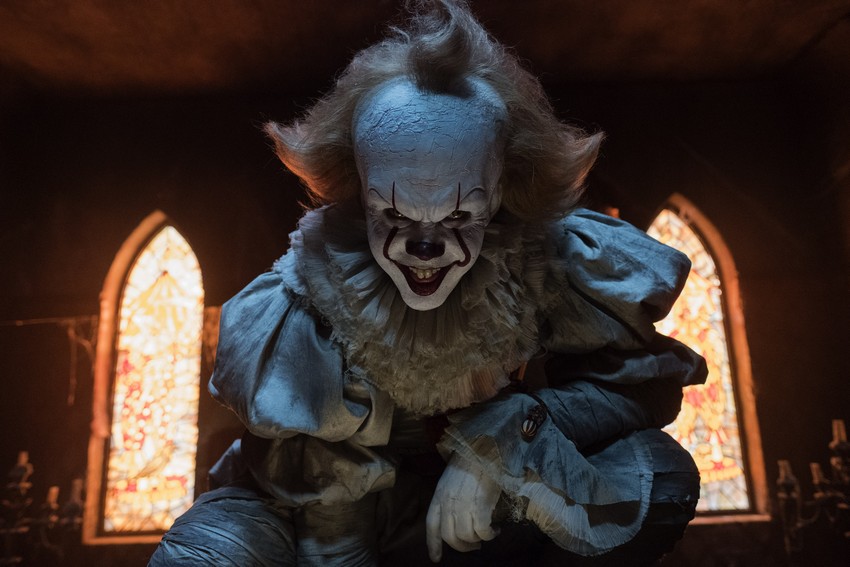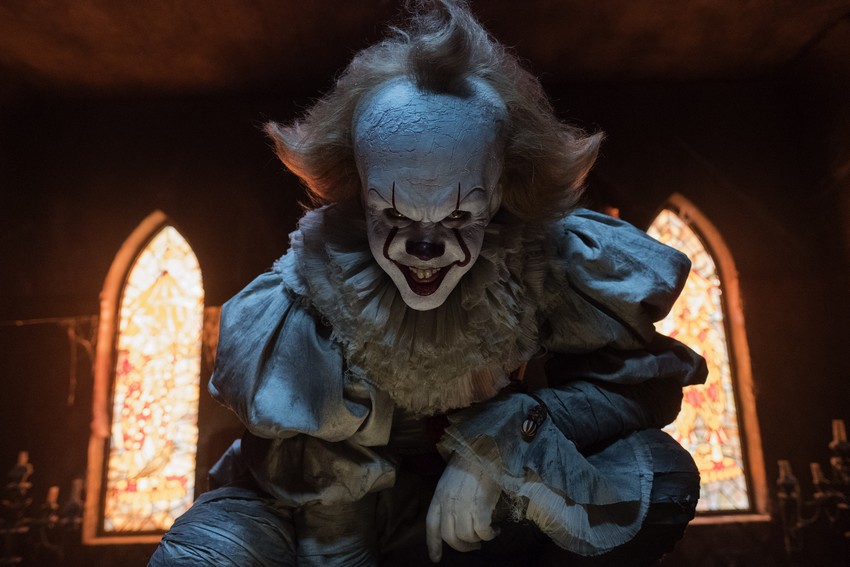 Movie fans generally tend to hate that dreaded "R" word: Remake. While it is true to that many recent remakes were just poorly executed cash-ins hoping that nostalgia would plaster over the filmmaking cracks, the fact is that being one doesn't necessarily make it bad. Some of the most beloved films of all time are actually remakes. And it would appear that we're adding another one to the list in director Andres Muschietti's new adaptation of Stephen King's It.
The first screening for the film took place on Friday in New York to US press, and while they're still embargoed from posting full reviews, they have taken to social media to reveal their initial reactions – and they're overwhelmingly positive. If people were concerned that Bill Skarsgård's performance as Pennywise the demonic clown would not be able to hold a candle to Tim Curry's legendary performance in the beloved 1990s miniseries adaptation, they can worry no more. Tons of praise is being heaped on the 27-year old actor for his creepy as hell performance, with many exclaiming this to be the birth of new horror icon.
But despite Skarsgård's Pennywise scaring the crap out of you, the movie reportedly manages to maintain an overall sense of fun. Going a long way to accomplishing this is the lovable Losers, the group of kids who end up having to face down Pennywise in the sewers of their small town. One standout is reportedly Finn Wolfhard, who should know a thing or two of balancing fun and horror thanks to his time in Stranger Things. It is not perfect though, as some complain about a little of heavy-handedness here and there, but it's apparently still thrilling and chilling enough to have a few critics declaring it as one of their best films of the year.
Here's a sampling of what they're saying:
Thrilled I can now say that IT is spectacular. Totally terrifying, but also amazing fun (the Losers are PERFECT). Top 10 candidate for me. pic.twitter.com/XjQHyNmSEq

— (((Eric Eisenberg))) (@eeisenberg) August 26, 2017
I love the #ITMovie. It's everything I wanted. Scary as shit, Skarsgard nails Pennywise, and the Losers are perfection.

— Haleigh Foutch (@HaleighFoutch) August 26, 2017
Saw #ITMovie I loved it.

Then took trash out in my empty, dark, stairwell…

SHIT FREAKED ME OUT CAUSE THAT MOVIE SCARED ME LIKE FOR REAL

— Mark E Reilly (@ReillyAround) August 26, 2017
Just saw IT. Really well done. Cast were all great with some twisted visuals. Going to make a ton of money. Ready for the sequel tomorrow. pic.twitter.com/XYTEG39YCX

— Steven Weintraub (@colliderfrosty) August 26, 2017
I can say I saw #IT tonight. And IT was great. Cast is excellent. And, yes, ?is scary! This will be a, ahem, monster at the box office.

— Jim Vejvoda (@JimVejvoda) August 26, 2017
#ITMovie: a carnival funhouse of a film; loud, scary, funny. And best of all: it has heart. #It

— Chris Evangelista (@cevangelista413) August 26, 2017
And there's a complete fumble with how the film handles one of the Losers near the end

— Chris Evangelista (@cevangelista413) August 26, 2017
#ItMovie was spooktacular. Great cast, surprisingly funny, and genuinely unnerving scares. You'll still be freaked out when you get home. ? pic.twitter.com/n5EQpbk53N

— Dan Casey (@DanCasey) August 26, 2017
Happy to say #IT is an effectively scary & faithful adaptation of (half) @StephenKing's novel. Walked out very satisfied. @ITMovieOfficial

— Eric Walkuski (@ericwalkuski) August 26, 2017
#ITMovie is a very handsome, polished execution of a story you know inside out. The big surprise is Finn Wolfhard. Really earns his spot.

— Phil Nobile Jr. (@PhilNobileJr) August 26, 2017
#ITMovie is everything I hoped for & more. Has heart, laughs & TONS of incredible scares. Fell in love w/ The Losers. Didn't want it to end.

— Perri Nemiroff (@PNemiroff) August 26, 2017
LOVED #ItMovie. Captured the spirit of the book & still created something new. Perfect combo of dark & fun. & The Losers Club was PERFECT! ? pic.twitter.com/ipkKlAORyt

— ✨ Rachel Heine ✨ (@RachelHeine) August 26, 2017
Well, that sounds awesome! This movie, formerly titled It: Part 1 – The Losers' Club, is of course only an adaptation of the first half of King's novel set in 1989. A sequel is being planned to adapt the second half of the novel, which sees a time jump to 30 years later when the kids are all grown up.
Last Updated: August 28, 2017