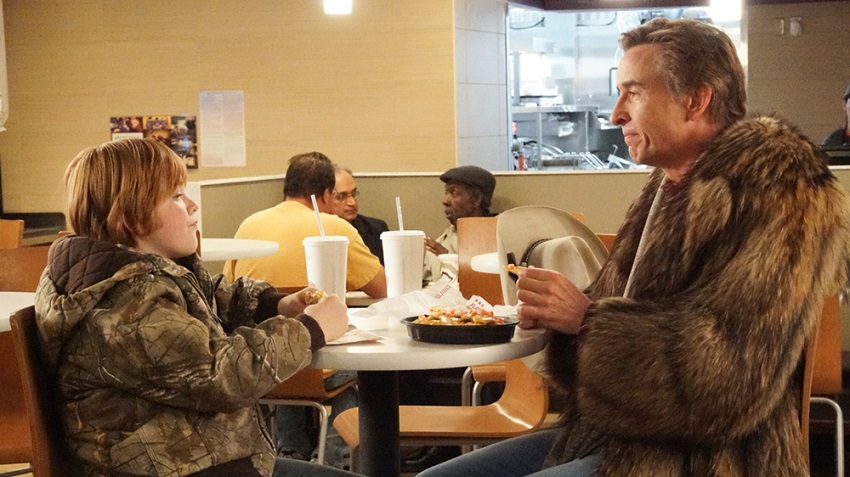 Ideal Home is the upcoming dramedy from writer/director Andrew Fleming (The Craft, Hamlet 2).
It stars Paul Rudd (Ant-Man) and Steve Coogan (Philomena) as a gay couple, Paul and Erasmus, who work together on a TV show called Ideal Home. However their lives are thrown into disarray when a young boy (Jack Gore – Billions) suddenly intrudes, claiming to be Erasmus' grandson, and that he's been forced to seek them out because his father was arrested.
The shock of this revelation strains their relationship, but the sudden addition of a child to their family also teaches them some valuable lessons.
The plot synopsis is as follows:
Steve Coogan and Paul Rudd star as Erasmus and Paul, a bickering gay couple whose life is turned inside out when a ten-year old boy shows up at their door claiming to be Erasmus' grandson. Neither Paul, nor Erasmus, are ready to give up their extravagant lifestyles to be parents, but maybe this little kid has thing or two to teach them about the value of family.
Let's take a look:
I think this is one of those movies that people will either love or hate. The trailer's got some very sharp comedy on display and Rudd and Coogan look like they have great chemistry together. Quite frankly I'd happily watch a whole movie just about the two of them working and living together.
Where my doubt comes in is the family drama side with the addition of the surprise grandchild, because the whole "learning life lessons" thing because of a kid can be really cheesy – and there does seem to be a generous helping of that as well. How much you enjoy this movie will depend on how much you appreciate, or can tolerate, that.
What do you think?
Ideal Home is due for release in the US on 21 June. It also stars Jake McDorman, Jesse Luken, Sarah Minnich, and Lora Martinez-Cunningham.
Last Updated: April 9, 2018