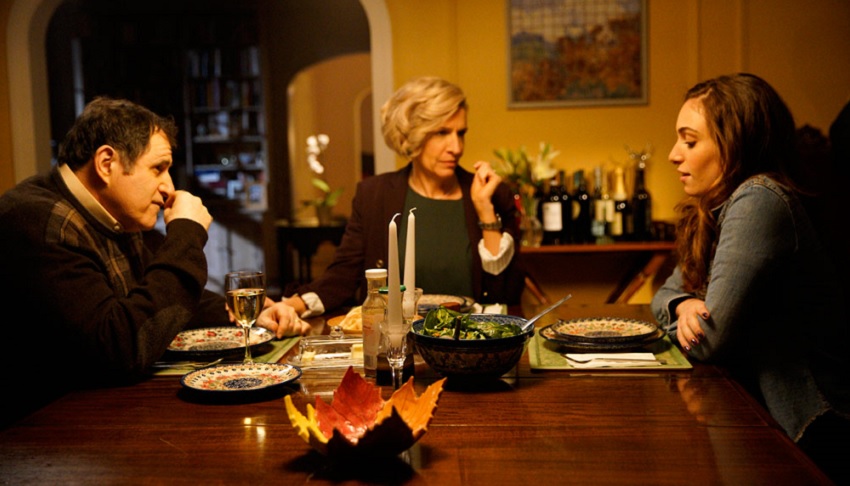 Auggie is the upcoming drama with a sci-fi twist from director Matt Kane, who makes his feature debut along with his co-writer Marc Underhill, and follows a similar premise to 2013's Her (which netted writer/director Spike Jonze an Oscar). It stars the superb Richard Kind, who's one of those actors whose name people never know, but who they'll immediately recognise thanks to his appearances in countless TV series and movies over the last thirty-odd years.
Kind stars as an older man struggling to come to terms with his feelings of irrelevance as he's recently been forced into early retirement, his wife has received a big promotion, and his daughter is moving on with her own life. However he forms a connection with a "perfect" companion generated by a pair of prototype augmented reality glasses that helps ease his feelings of loneliness and isolation, but this also fuels his increasing disconnection from his family.
The official plot synopsis is as follows:
At his "early retirement" party, Felix Greystone (Kind) is given a pre-release version of an Auggie, a pair of augmented reality smart glasses that project a perfectly human companion (Christen Harper making her feature debut) onto his world. When Felix's wife Anne (Susan Blackwell) gets a promotion and his daughter Grace (Simone Policano) gets serious with her boyfriend, Felix suddenly feels very alone.

He opens up to his new companion, AUGGIE, and is recognized and appreciated by her. He feels the ache of loneliness dissipate. AUGGIE reawakens a passion in Felix, and to his own surprise, he begins to fall for her. In a world that feels too good to be true, it's difficult for Felix to recognize his increasing addiction to the technology, losing sight of what truly matters.
Let's take a look:
While the essential similarity with Her's premise is hard to ignore, I think this is a completely different movie. The sci-fi trappings disguise the real drama beneath, which are the very real feelings of isolation, loneliness, and irrelevance that many older people experience when their main sources of purposefulness are taken from them – and how important some kind of real human connection is for their wellbeing, and how technology can't fill that gap in a meaningful way.
Kind is delivering an excellent performance as the despairing Felix, while Harper looks perfect as his doting companion who's just too good to be true. It's that seduction of easy, fake perfection compared to the messiness of reality that makes this a compelling drama.
What do you think?
Auggie is due for release in the US on 20 September.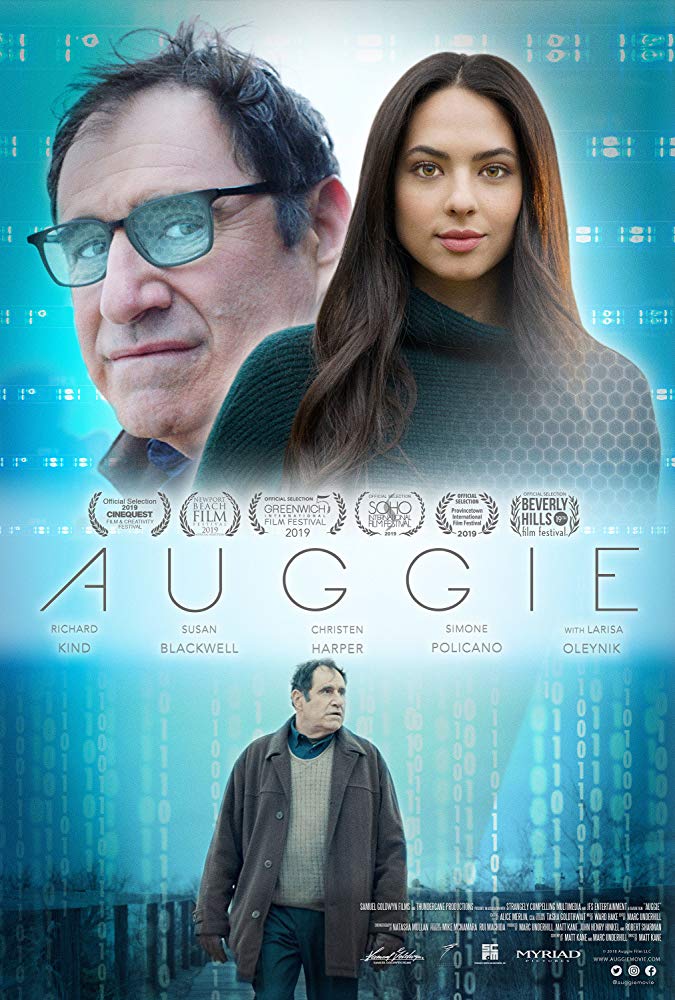 Last Updated: August 19, 2019