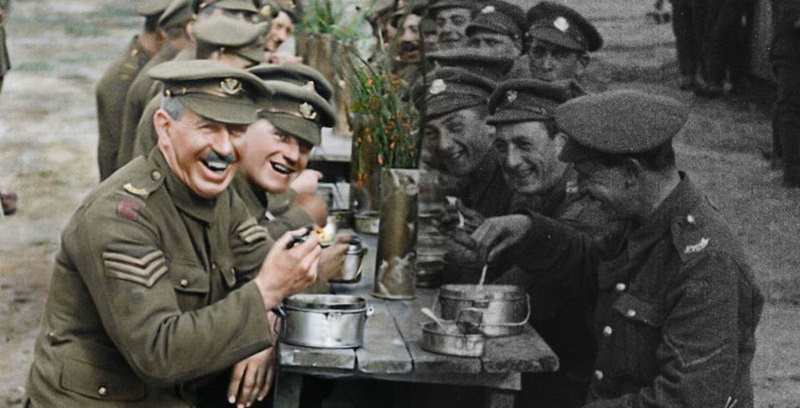 Peter Jackson has been keeping himself relatively quiet on the directing front since completing his Hobbit trilogy in 2014. While some may argue it's because he's been in hiding ever since for destroying the much-loved work from J.R.R. Tolkien, the truth is its because he has actually been busy on other projects. Most notably we have Moral Engines coming our way later this year, based off a script which Jackson co-wrote. However, Jackson is only producing that movie with directing duties instead being handled by Christian Rivers. What Peter Jackson has been working on as a director instead is this upcoming World War I documentary titled They Shall Not Grow Old.
It's been 100 years since the conclusion of The Great War in 1918 and to commemorate the occasion, Jackson has been working hard in collecting footage of the war and recreating the war in a way that has never before being realised. It's not just a standard documentary though because Jackson, who is always looking to further the use of technology in his films is making use of cutting-edge technology to colourise, and bring much of this historical footage into 3D for the first time in history.
It's a significantly different type of film for Peter Jackson, but one which looks remarkable considering the age of film he is working with here. While this trailer doesn't really give an idea of how the documentary will flow narratively, it will at least look like no other World War documentary has ever done before it. I'm not convinced the technology works too convincingly here, but its still impressive nonetheless how they can add colour to this footage, which certainly makes it instantly more appealing.
They Shall Not Grow Old is making its way to UK cinemas on October 16th before it finds its way to TV audiences around the world in other forms of distribution through BBC One.
Last Updated: October 1, 2018