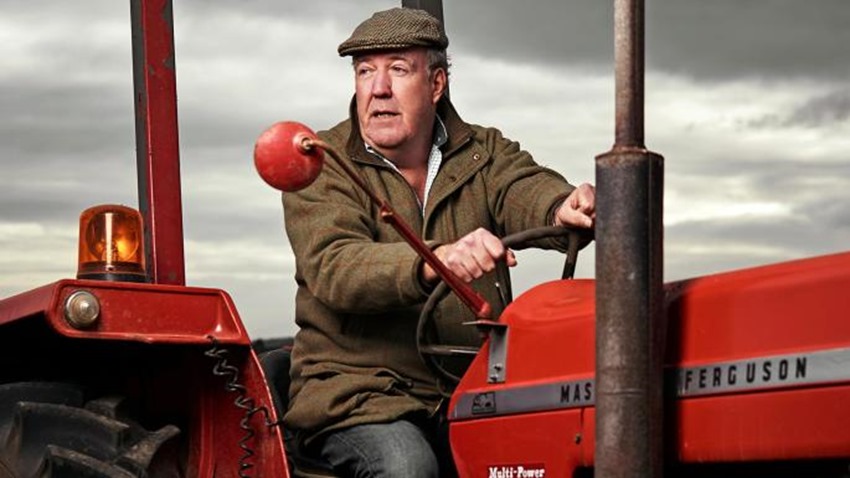 It was the end of an era earlier this year, as the current incarnation of The Grand Tour came to an end. While the show isn't dead, the idea of it existing as a standalone season of 13 episodes very much is as the unholy of trinity of Jeremy Clarkson, Richard Hammond and James May announced that they'd be venturing beyond the confines of the car-centric show to star in new series of their very own over on Amazon Prime.
And what an emotional send-off it was. Love or hate them, there's no denying that Clarkson, Hammond and May have defined the identity of motoring shows for close to two decades now, with many an imitator looking to build on their success and coming up short as they simply lacked the charisma and the camaraderie that the three have built up over the years.
Even when they're solo acts, they're still a ton of fun to watch on TV. I mean, who would have ever thought that a Top Gear gardening show would be so good?
So what's next for the main face of The Grand Tour, the currently sacked from the BBC Jeremy Clarkson? Farming. No seriously, Jezzer is going to have a farming show. I Bought The Farm will see Clarkson engage in all manner of agricultural action. Such as bad weather, pest control and bitterly moaning about every single aspect of what it means to be a modern day farmer.
"This is not Kate Humble – much as I like Kate Humble – with 20 acres, bottle-feeding a lamb. Or a TV presenter who grows veg in his back garden. This is actual farming: Life, death and form-filling," Clarkson said to The Sunday Times via Grand Tour Nation.
We're not making Countryfile. We'll be showing it warts and all. For example, I have no view on badger culling in terms of whether it's necessary, but if it's happening we will not shy away from putting it in the programme. When you till the soil or plough in weeds, it releases carbon into the atmosphere. So you think 'OK, I won't plough, I'll just spray the weeds.' But that's bad for the bees. Every decision you make as a farmer is bad for some reason or another.
So why the sudden interesting in farming? Primarily because Clarkson wants to try his hand at it before the planet goes tits-up thanks to rampant pollution and global warming. "Scientists calculate that we have just 90 years before we run out of food, because of soil depletion," Clarkson said. "That's just 90 more harvests.
I do eat chicken. But that's just a vegetable with a head.
Fair enough. I Bought The Farm kicks off in September on Amazon Prime. Farming ey? How hard can it be?
Last Updated: May 31, 2019