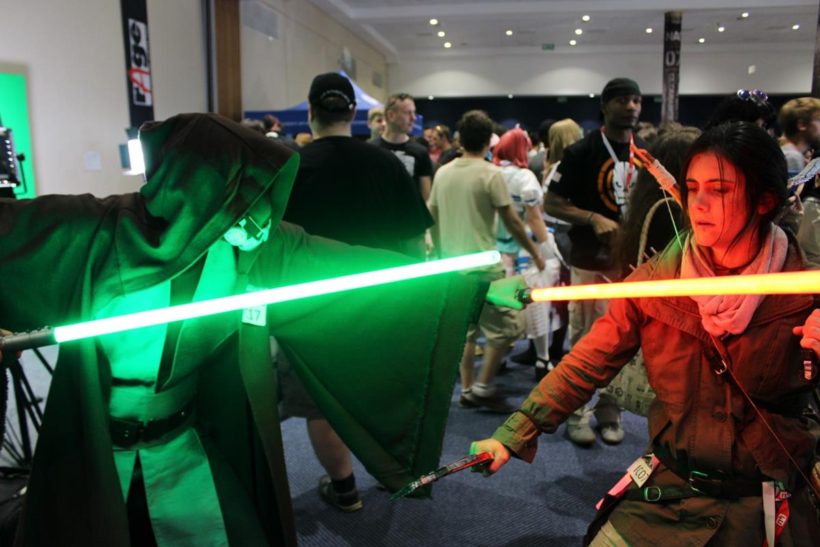 I've been hitting rAge for a good number of years by now, and every single time I've rocked up I've been blown away by the cosplay on offer. Whether it's related to anime, gaming or your favourite movies, there's just so much of it to experience at rAge. This year, the socks were indeed blown off once again.
But this might have been the best year for cosplay yet at rAge. Not just because of the level of craftsmanship on show, but because the entire community of artists and fans were finally given some much-needed space to show off their skills. You might have missed them, but right next to the food court was a new section that led off to an area that featured the artist's alley, a stage for cosplayers to strut their stuff and various other merchants selling goods that appealed to that family of fantasy.
All of this is pointless without pictures of course. Which is why we're properly thankful that Nick "RinceThis" was on hand to be our shutterbug at rAge 2016. I'd kinda feel bad for the fact that we paid him in Bison dollars, but once I've kidnapped the queen of England, Nick is going to be a very rich man. Anyway, gaze upon his work, and always remember: You are all my children now.
Great work everyone! To everyone at GES and anyone else who had a hand in getting some space organised for the community, my hat is off to you. And to the cosplayers, keep being awesome. I saw everything from a homicidal Japanese dating sim AI to some ace Gears of War armour and the best Roadhogg around. You all deserve the highest of fives.
And I'm damn excited to see what next year brings. Also, an extra-special thanks to Nick again for being our cosplay hero and sorting out all of these photos. Go give that man some likes, hugs and alcohol.
Last Updated: October 10, 2016