Cinephiles and sci-fi fans rejoice! A remastered edition of legendary Russian director Andrei Tarkovsky's 1979 enigmatic science fiction masterpiece, Stalker, is coming to Blu-ray and DVD for our viewing pleasure.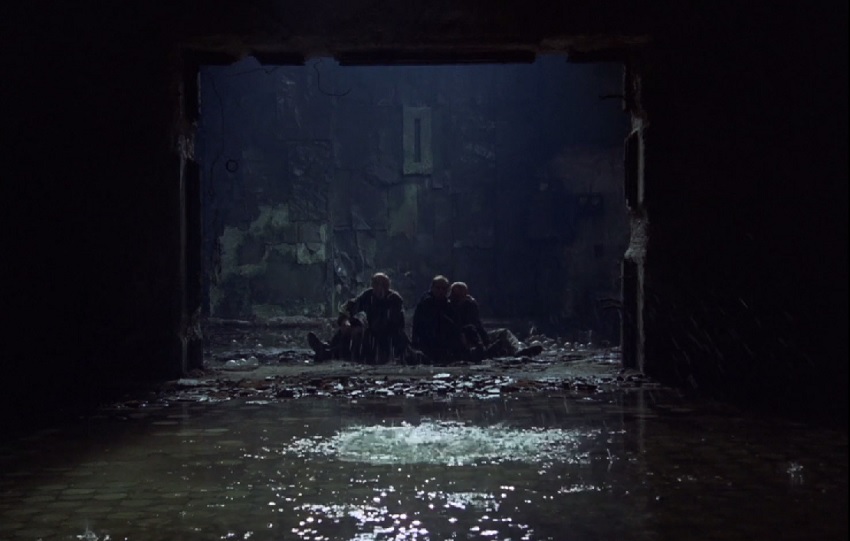 The premise of the movie seems simple enough: a guide, or 'Stalker' as they're called, is hired to escort two people into a mysterious restricted area known simply as as 'The Zone', a place in which the laws of nature and reality have been altered. In it they hope to uncover a place known as 'The Room', which purportedly has the power to grant a person's most intimate desires. The journey however is one fraught with danger, as 'The Zone' itself seems to actively work against those entering it.
Ranked no.29 in the British Film Institute's list of 'The 50 Greatest Films of All Time' in 2012, the movie is heavy with philosophy and religious and political symbolism – like much of Tarkovsky's work. There's no lasers, aliens, or awesome mix volumes here, but instead a deep mediation on humanity and the metaphysical. The latter is something the director plays with visually in the movie by showing events the "real" world in a sepia tone, while events in 'The Zone' are in full colour.
Stalker is loosely based on the 1972 novel Roadside Picnic by Arkady and Boris Strugatsky (which I highly recommend), who also wrote the script for the movie. Both the novel and the movie formed the basis for the S.T.A.L.K.E.R. trilogy of PC games released between 2007 and 2009. Both the novel and the games are among my favourites of all time so I'm quite excited to round out my collection with this release as I've never watched the movie, and would like to very much indeed.
As is normal for remasters released under the Criterion Collection label, a number of features and extras have been added such as the following:
New 2K digital restoration, with uncompressed monaural soundtrack on the Blu-ray
New interview with Geoff Dyer, author of Zona: A Book About a Film About a Journey to a Room
Interview from 2002 with cinematographer Alexander Knyazhinsky
Interview from 2002 with set designer Rashit Safiullin
Interview from 2002 with composer Eduard Artemyev
New English subtitle translation
PLUS: An essay by critic Mark Le Fanu
The official synopsis is as follows:
Andrei Tarkovsky's final Soviet feature is a metaphysical journey through an enigmatic post apocalyptic landscape, and a rarefied cinematic experience like no other. A hired guide—the Stalker—leads a writer and a scientist into the heart of the Zone, the restricted site of a long-ago disaster, where the three men eventually zero in on the Room, a place rumored to fulfill one's most deeply held desires.

Adapting a science-fiction novel by Arkady and Boris Strugatsky, Tarkovsky created an immersive world with a wealth of material detail and a sense of organic atmosphere. A religious allegory, a reflection of contemporaneous political anxieties, a meditation on film itself—Stalker envelops the viewer by opening up a multitude of possible meanings.
The Stalker Blu-ray and DVD remaster will be released on 18 July. I'm definitely picking this up once it becomes available. How about you?
Last Updated: April 20, 2017