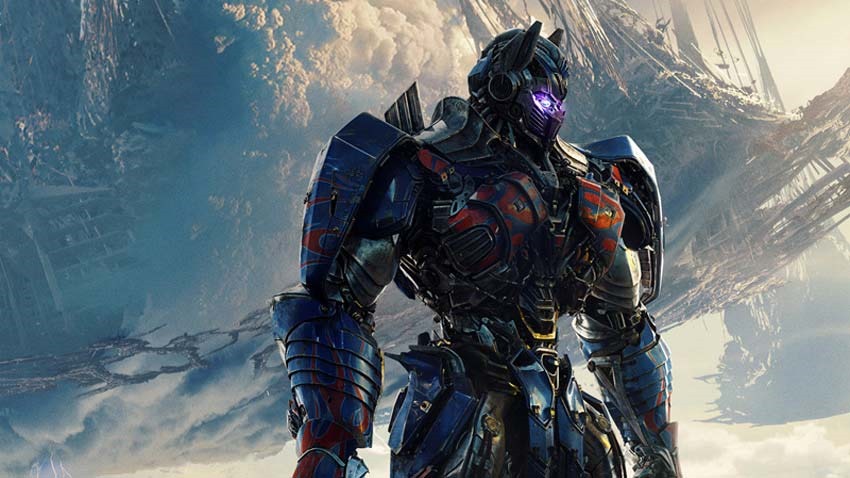 I think I'm in an abusive relationship with Transformers. Because after having been burnt on the last three movies, I still find myself coming back for more. More robots, more explosions and even more CGI overkill which most likely claimed the lives of at least several interns in Hollywood when those special effects got up to some hijinks of the awry kind.
I don't know what it is about these Michael Bay movies that keep drawing me back. Maybe it's because I'm a sucker for his style of filmmaking, movies which at the very least are always utterly gorgeous and kooky. Say what you like about the master of Bay-hem, but the man makes full use of his budget to deliver…something. Every single time.
But for his final final Transformers movie? It sounds like Bay is ready to go out with bang for good this time. Here's the first trailer and synopsis then for Transformers: The Last Knight, as Optimus Prime suddenly goes heel in a manner that Triple H would appreciate. Is there a massive steel chair that transforms into Smackepticon Prime? Man I hope so.
The Last Knight shatters the core myths of the Transformers franchise, and redefines what it means to be a hero. Humans and Transformers are at war, Optimus Prime is gone. The key to saving our future lies buried in the secrets of the past, in the hidden history of Transformers on Earth. Saving our world falls upon the shoulders of an unlikely alliance: Cade Yeager (Mark Wahlberg); Bumblebee; an English Lord (Sir Anthony Hopkins); and an Oxford Professor (Laura Haddock).

There comes a moment in everyone's life when we are called upon to make a difference. In Transformers: The Last Knight, the hunted will become heroes. Heroes will become villains. Only one world will survive: theirs, or ours.
Transformers: The Last Knight will also star Josh Duhamel as Lieutenant Colonel Lennox, Stanley Tucci as Joshua Joyce, Jerrod Carmichael as Desi, and Isabela Moner as Izabella. Also, Liam "Once Upon A Time" Carrigan is present as King "freakin'" Arthur because why not. Transformers: The Last Knight drops into cinemas on June 23.
Last Updated: February 6, 2017