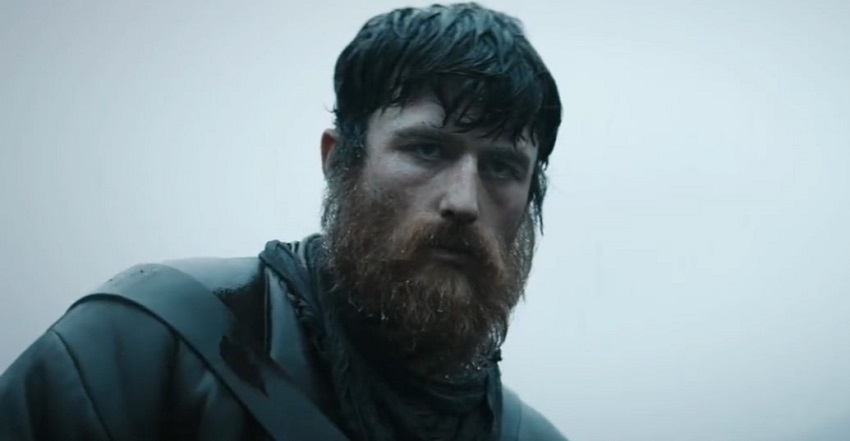 Black '47 is the upcoming historical revenge tale that's set in Ireland in the midst of the great famine that ravaged the country in the mid-19th century, taking its name from the worst year of the famine which ran from 1845 to 1849.
James Frecheville (The Drop, Animal Kingdom) stars as Feeney, a former Connaught Ranger who's deserted from the British Army in order to return home to Ireland in order to help his family during the famine. On his return he find his mother has died of starvation, his brother hanged for stabbing a bailiff when his family were evicted from their home, and his sister-in-law, niece, and nephew squatting in an abandoned home.
However when agents of the landlord and Royal Irish Constabulary arrive to evict them from that home, his nephew is killed, Feeney is arrested, and the home is destroyed. Feeney manages to escape, but by the time he returns the rest of his family has died from exposure. With nothing left to lose, Feeney sets his sights on those responsible for the destruction of his family.
The official plot synopsis is as follows:
One man's ruthless pursuit of justice plays out against the darkest chapter of Irish history in this riveting revenge thriller. In 1847, battle-hardened soldier Feeney (James Frecheville) deserts the British army to return home to Ireland, where he finds his country ravaged beyond recognition by the Great Famine. When he discovers that his mother has died of starvation and his brother has been hanged by the British, something snaps, sending Feeney on a relentless quest to get even with the powers-that-be who have wronged both his family and his country. There is only one man who can stop Feeney's bloody crusade: disgraced British army veteran Hannah (Hugo Weaving), whose own loyalties may be more complex than they appear…
Let's take a look:
Wow. I'm not really sure what I was expecting before I hit play on this trailer, probably the stereotypical green valleys, charming accents, and lilting music that we normally get when a movie is set in old Ireland. I definitely wasn't expecting something so dark and intense – this is a brutal revenge tale through and through. While Weaving is the marquee name attached to the movie, and he rarely sets a foot wrong, it's really Frecheville's violent and brooding performance in the trailer that's sold me on this.
What do you think?
Black '47 is due for release in the US on 28 September. Directed by Lance Daly, it stars Hugo Weaving, James Frecheville, Jim Broadbent, Stephen Rea, Freddie Fox, Barry Keoghan, Moe Dunford, and Sarah Greene.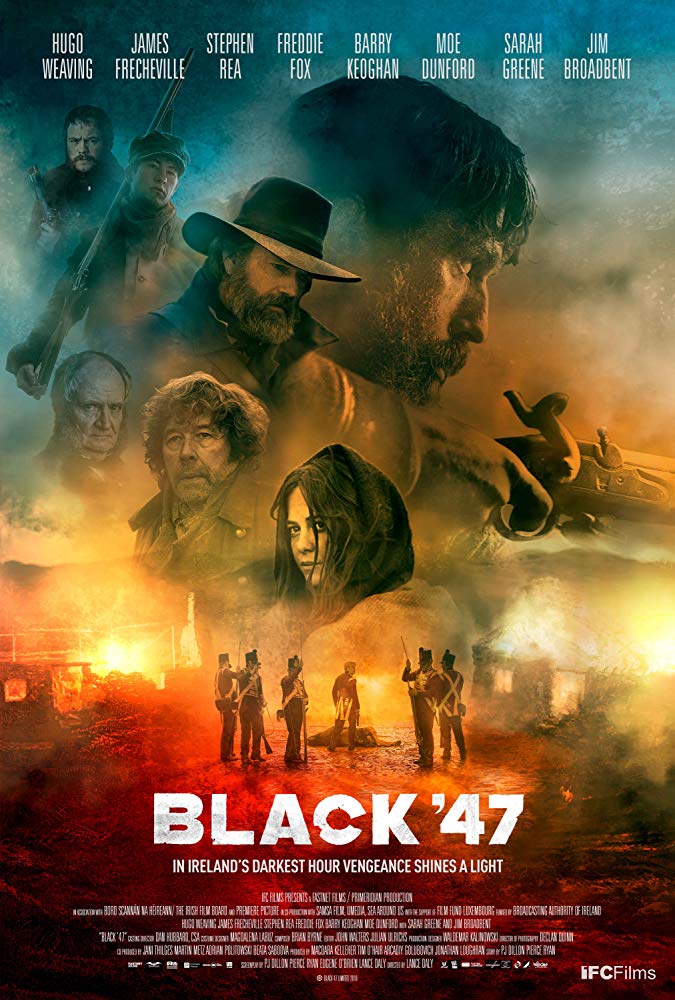 Last Updated: October 1, 2018