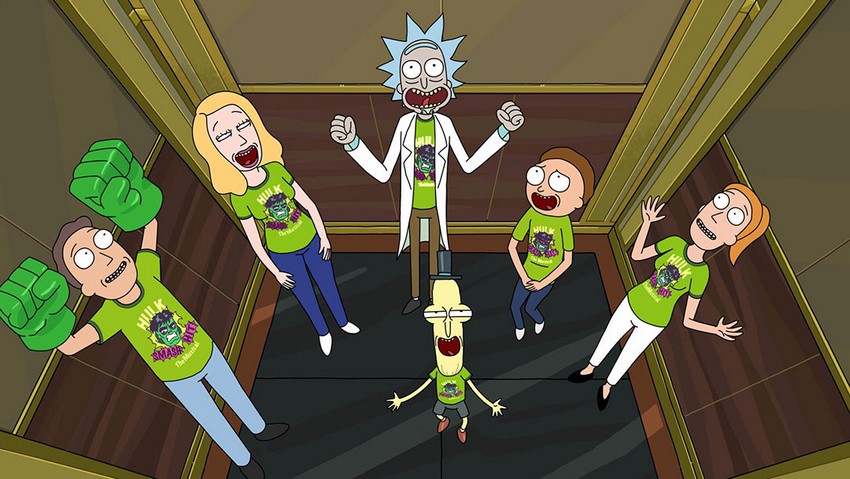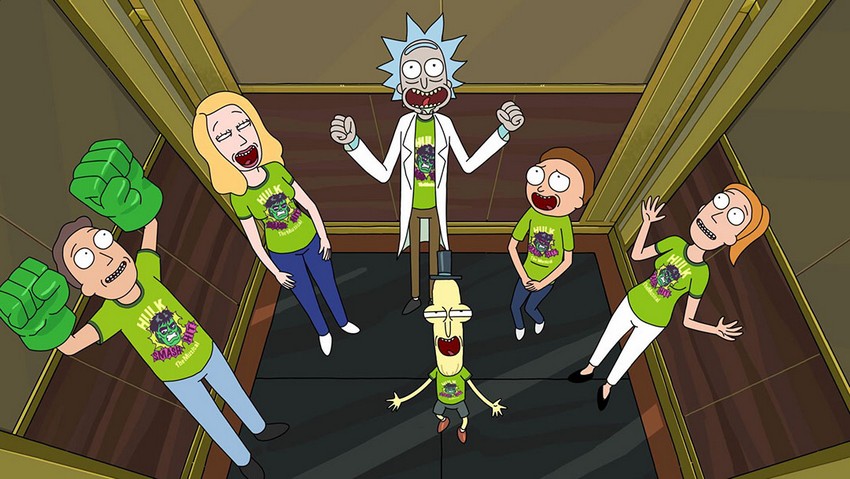 Well, this just quickly became the squanchiest of Fridays! For the unfamiliar: that's a good thing. A very, very good thing, as in a live stream fan event happening in Hollywood right now by Rick and Morty creators Dan Harmon (Community) and Justin Roiland (Adventure Time), the season 3 premiere date has finally been announced! And it's just around on the corner, as the season will debut on Sunday July 30. I believe there is only one appropriate response to that news:
Fans have been chomping at the bit for the third season of the critically acclaimed animated sci-fi adventure about a boozy and sociopathic genius scientist and his timid grandson for years, as season 2 concluded on a massive cliffhanger back in 2015 already. Earlier in the year though, on April Fool's Day. Harmon, Roiland and broadcast network Adult Swim surprised fans by streaming the first episode of season 3 in a constant 24-hour loop. Since then though, all we've heard from has been around why the show has been delayed – Harmon has explained that he and Roiland have found the show harder and harder to write as the widely lauded show's story just kept getting better and better and making sure that season 3 maintained that quality took longer than expected.
But now it's here, and just to remind you of how "bonkers" it's going to be, here's the season 3 trailer!
On being asked by the audience, Harmon and Roiland confirmed during the live stream event that season 3 will have 10 episodes. They did also mention that season 4 would have the same number of episodes, getting fans in attendance all excited as that may have sounded like a fourth season confirmation, but then they revealed that they were just joking about season 4 and that their agents were probably very unhappy with them and they should start renegotiating their contracts.
At the time of writing this, the live stream event was actually still going on (WATCH IT NOW!). The event started with a rebroadcast of the season 3 opener before becoming a panel with Harmon and Roiland during which they answered some questions from the show, while storyboard artist Erica Hayes did some art work from the show. The highlight though is them busy live-writing an episode script with insane suggestions from the audience while Roiland (who provides the voices for Rick and Morty) does a reading. It's hilarious and absurd which is just what we expect from this amazing show!
Last Updated: June 30, 2017