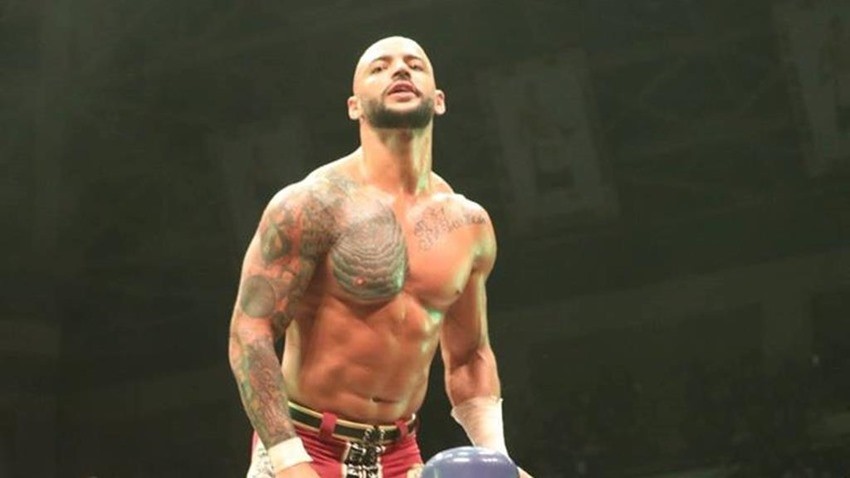 You look at the world of professional wrestling outside of the WWE, and you'll be amazed at all of the top-rope talent that exists. Kenny Omega rules in New Japan Pro Wrestling with a combination of amazing athleticism and nerd references, Cody Rhodes has successfully repackaged himself as the American Nightmare and the Young Bucks are the hottest tag team in any ring.
That hasn't gone unnoticed by the WWE. The company has been snatching up indie superstars and teams as of late, adding all manner of new talent to their roster. Now, the company has possibly the most highest of flyers joining the WWE Universe: Trevor "Ricochet" Mann. Considered one of the very best in-ring performers on the circuit, I could gush for ages about how Ricochet is wanted in several universes for flagrantly breaking the laws of gravity.
Instead, I'll let these GIFs do the talking for me: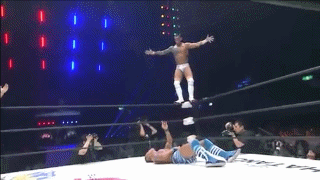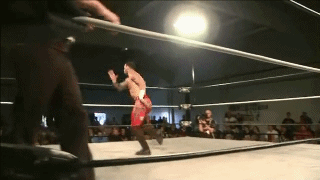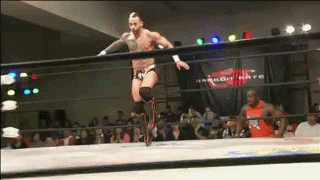 Here's the official announcement from the WWE, which strongly hints that Ricochet is bound for the Cruiserweight division and 205 Live:
The decorated high-flyer has captured countless titles over his 14-year career, including championships on three separate continents. Among his many accolades, Mann has twice won Pro Wrestling Guerrilla's annual Battle of Los Angeles tournament, and he is only the second American in history to win New Japan Pro Wrestling's Best of the Super Juniors tournament. (The first was WWE Hall of Famer Eddie Guerrero.)

Standing 5-foot-9 and weighing 188 pounds, Mann brings an astonishing assortment of aerial moves to the ring. He first earned notoriety in Japan for an eye-popping double-moonsault, and his 630° senton remains one of the most potent weapons in his arsenal. Mann, who credits Guerrero, Rey Mysterio and The Rock as three of his in-ring influences, was inspired to pursue sports-entertainment after watching The Great One and "Stone Cold" Steve Austin do battle at WrestleMania XV.
The WWE may have some amazing cruiserweights on 205 Live, but the departure of Neville last year following the ascension of Enzo Amore to the Cruiserweight division left a massive hole in the roster that has yet to be filled. The King of the Cruiserweights may be gone, but with the inclusion of Ricochet, comes a new monarch to the scene.
It should be amazing to see Ricochet in action on an even grander stage.
Last Updated: January 17, 2018