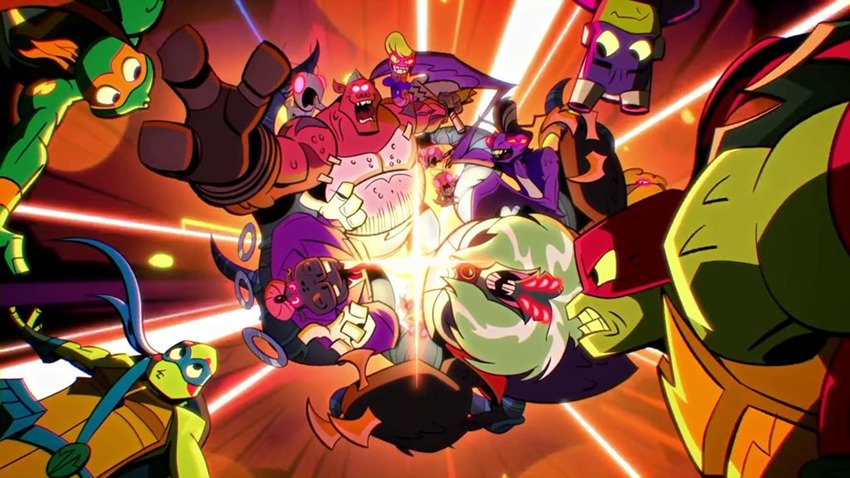 I've mentioned before that every generation has had some incarnation of the Teenage Mutant Ninja Turtles. They're a staple of pop culture, a brand whose greatest strength has always been reinvention. What began with a goofy and light-hearted romp in the 1980s evolved into a more action-packed adventure in the early 2000s as the Turtles reflected the attitude of the times that they were present in.
The last incarnation that popped up on Nickelodeon? A terrific and mesmerising CGI-animated series that set a new benchmark for storytelling while also taking everything that had made the franchise so memorable over the last two decades and gave it a new spin. Rise of the Teenage Mutant Ninjas Turtles isn't that kind of cartoon. It's a hard reset, a completely new take on the mythos and it does so with an art style that has been polarising to say the least.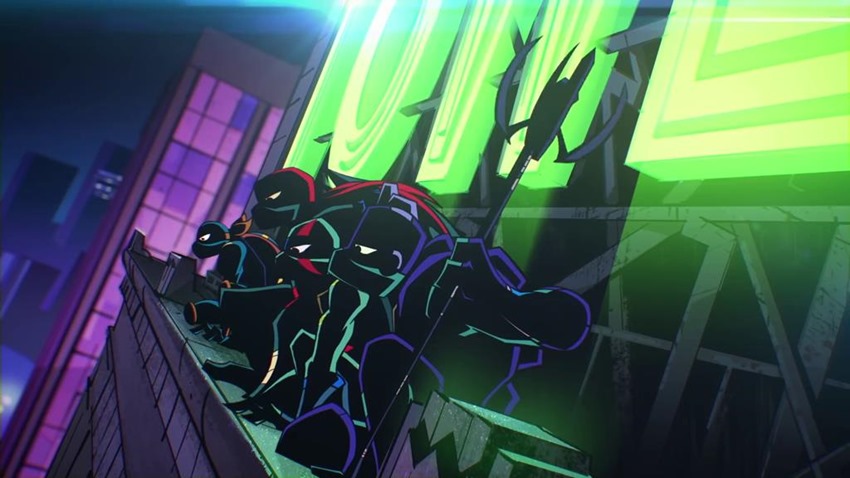 It's quite simply, the very best reboot that you could have possibly hoped for.
It can't be easy to find the right balance when it comes to making a cartoon that is meant to appeal to as wide a demographic as possible. You've got to create something that grabs younger viewers right away, while also having enough quality that won't make parents want to roll their eyes out of the back of their heads.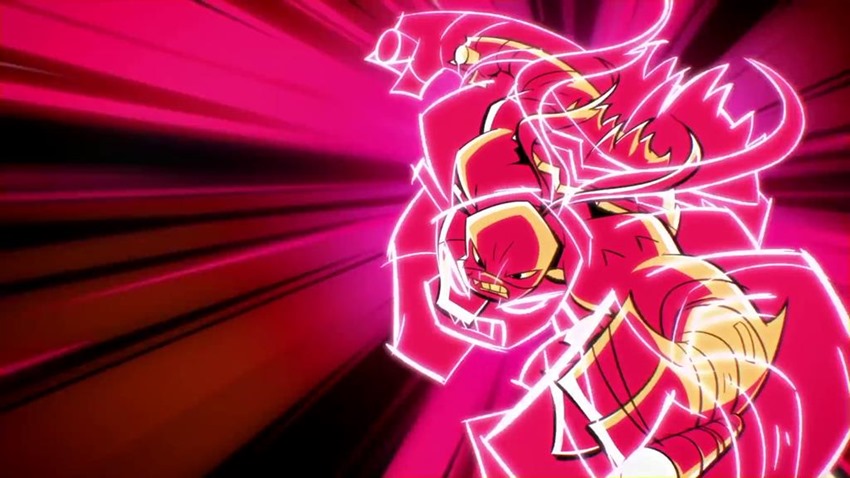 For Rise of the Teenage Mutant Ninja Turtles, that fresh slate has found that balance. There's a playful sense of fun woven into every beat of the show, that gives fans a more inexperienced quartet of half-shell heroes. They're goofballs, they're inexperienced and they're rough under the edges. These aren't the heroes of tomorrow who'll be taking down a Technodrome from Dimension X and heading back to the sewers for one-liners and pizza…yet.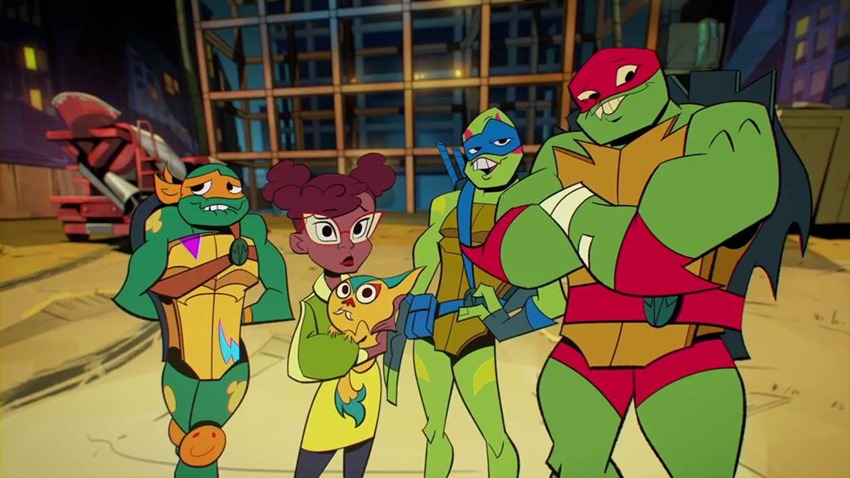 They're students, teenagers who think they know better and are invincible. There's the right kind of attitude present here, as Rise of the TMNT's all-star cast of voice actors are uncanny in their talent to convince you of the camaraderie that the Turtles and their single human friend April O'Neil share. It's that banter, that brotherhood and new takes on who the Turtles really are, that feels so fresh and exciting. I'm not watching a team of ninjas get caught up in extra-dimensional adventures here, I'm watching a band of brothers in action and I love every second of it.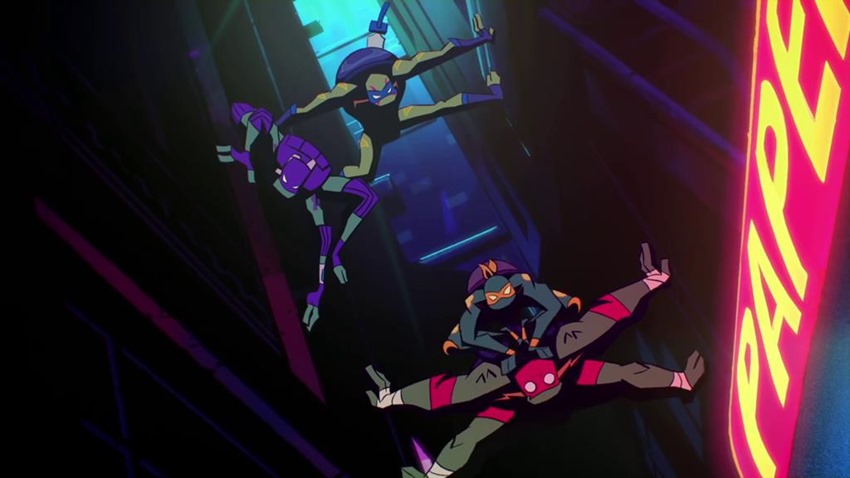 What of the animation then? When the new series began showing off its radical new redesigns of the Turtles, opinion was heavily divided. People thought it was a step too far, because how dare Nickelodeon take a sense of realism away from a TV series about pet shop turtles that had been splashed with a strange mutagenetic ooze and had transformed into humanoid creatures who were schooled in the ancient art of ninjitsu by a talking rat sensei. How dare they.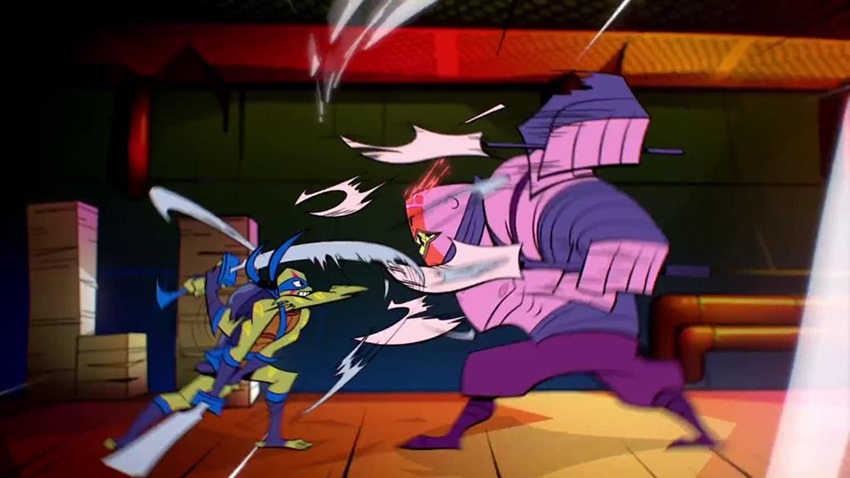 You know what? You've to see this art style in motion to see just how fantastic it really is. It's wild, it's energetic and it adds so much personality to Rise of the Teenage Mutant Ninja Turtles in the process. Think of the best art palettes from some of the greatest cartoon series ever produced. Imagine the fresh attitude of 2003's The Batman series when Jeff Matsuda gave the caped crusader a bold new design, or how shows like Motor City used their daring new art style to stretch action animation in new directions.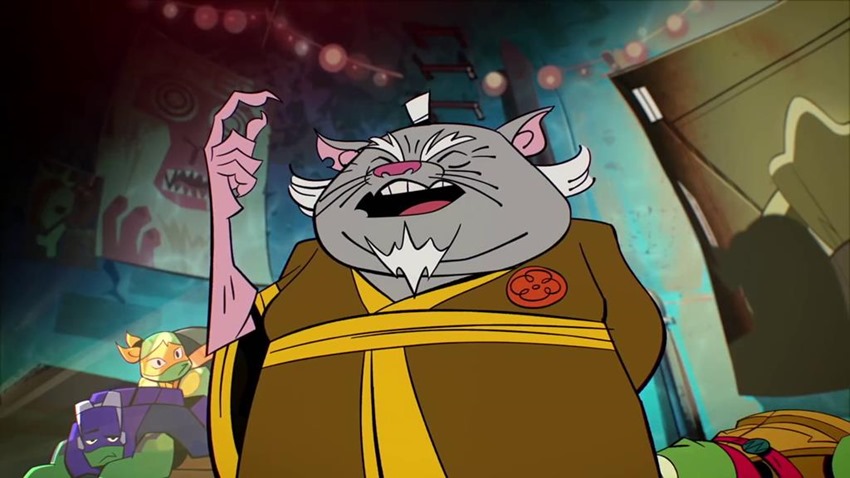 It works wonders here, emphasising just how much fun Rise of the Teenage Mutant Ninja Turtles is. It emphasises that subtle silliness that the series excels at, it provides for some truly exhilarating action setpieces in the process and vibrant moments of intimacy. Maybe that's the key takeaway here, because Rise of the Teenage Mutant Ninja Turtles oozes a rebel attitude that is captivating to say the least.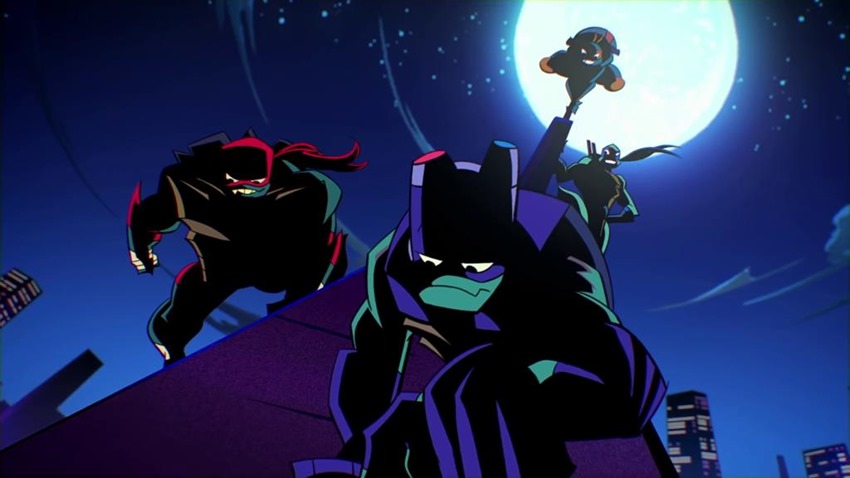 With Nicklodeon having released the first four episodes online to watch, I'm excited for the future of the Teenage Mutant Ninja Turtles. Reinvention is the name of the game, and the Turtles are utterly owning it right now by bravely blazing forward with a bold new path. Cowabunga dudes.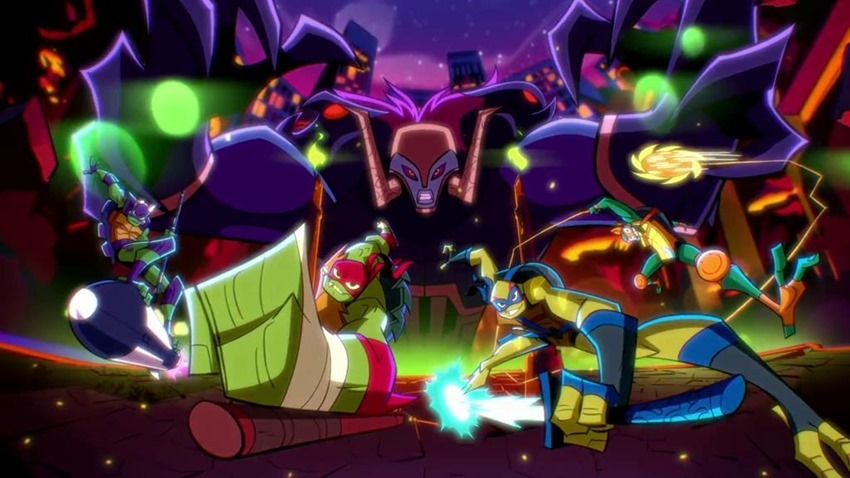 Last Updated: July 27, 2018