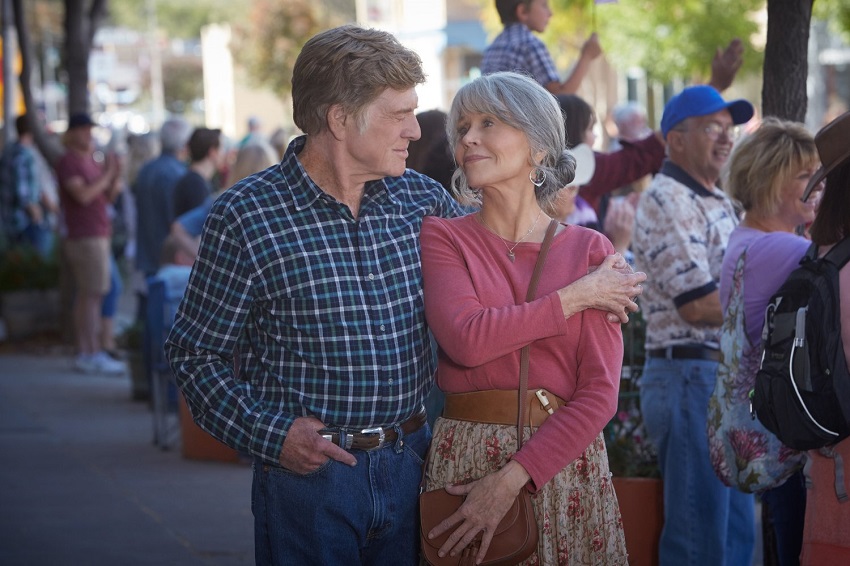 Any time I hear about two veteran Oscar-winning actors teaming up for a movie I pay attention, especially when those actors are Robert Redford (winning Best Director, an Honorary Award, and three nominations – but surprisingly only one for Best Actor) and Jane Fonda (two-time Best Actress, with a further five nominations).
The pair lead the upcoming Netflix Original Our Souls at Night that's based on the 2015 novel of the same name by the late Kent Haruf, and published posthumously after his death in 2014. Addie Moore (Fonda) and Louis Waters (Redford) are a widow and widower respectively who've lived near one another for years, but never actually engaged socially. However, when Addie makes the effort to reach out, the pair find that there's still room for romance in their lives.
The official plot synopsis is as follows:
Our Souls at Night is set in Colorado and begins when Addie Moore (Jane Fonda) pays an unexpected visit to a neighbor, Louis Waters (Robert Redford). Her husband died years ago, as did his wife, and in such a small town they'd been neighbors for decades, but had little contact. Their children live far away and they are all alone in their big houses. She seeks to establish a connection, and make the most of the rest of the time they have.
Let's take a look:
I can't really say much because we don't see much in this teaser trailer, but that was all I needed to see to know that this is something I want to watch. It was just a beautiful, simple, wordless moment that tells you everything about what this movie will be. Sometimes it's nice to watch a movie that's just… nice.
What do you think?
Our Souls at Night is set to premiere on Netflix on 29 September. Directed by Ritesh Batra (The Lunchbox), it stars Robert Redford, Jane Fonda, Judy Greer, Matthias Schoenaerts, Iain Armitage, Bruce Dern and Phyllis Somerville.
Last Updated: August 10, 2017