Robin Hood is both an iconic and an easy story to tell, with there being an iteration of the popular character for every generation of audience. My grandmother recounts the dashing Errol Flynn in cinema's longest sword fight, Disney's elusive fox has gone down as an underrated animated classic and Mel Brooks' merry men are fondly remembered. For me, the best version of the character came out of the BBC's 2006 series starring Jonas Armstrong. However not every reiteration is a success story. The 1991 film starring Kevin Costner had some memorable performances but not much else, while Ridley Scott's 2010 reimagining with Russell Crowe is competent yet underwhelming.
And now we have this misfire of a movie.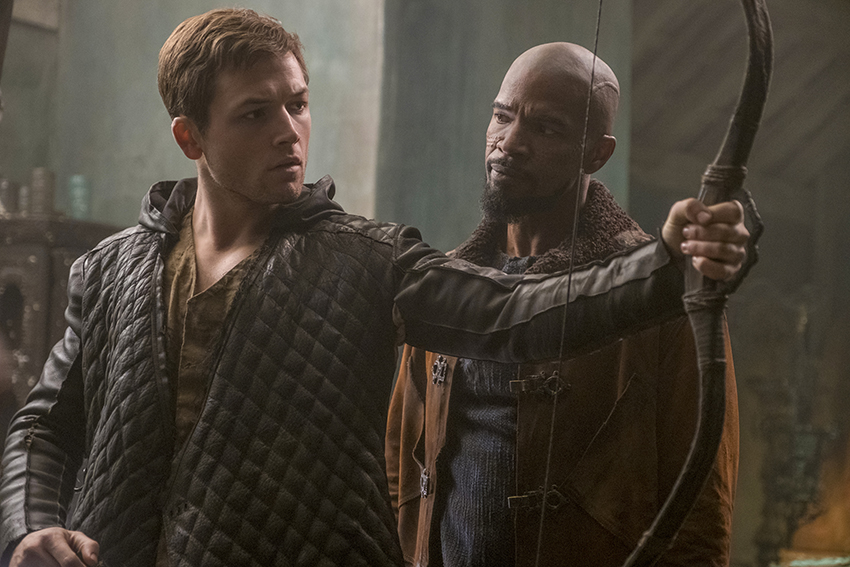 Robin Hood 2018 is directed by Otto Bathurst, who makes his cinematic debut with this film. It stars Taron Egerton in the title character, the famed bandit who steals from the rich and gives to the poor, all the while escaping the clutches of Sheriff of Nottingham, played by Ben Mendelsohn. Upon returning to Nottingham after fighting against the Arabs, Robin of Loxley discovers that his world has come crashing down. Maid Marian (Eve Hewson) has moved on and sought comfort with the people's leader Will Tillman (Jamie Dornan), while the sheriff continues to plunder the countryside for every penny, all in the name of the war effort. It is up to "Rob" (what he is called throughout this movie), his newfound companion John (Jamie Foxx), and his friend Friar Tuck (Tim Minchin), to take on the Sheriff and uncover a nefarious plot he is undertaking with the help of the church.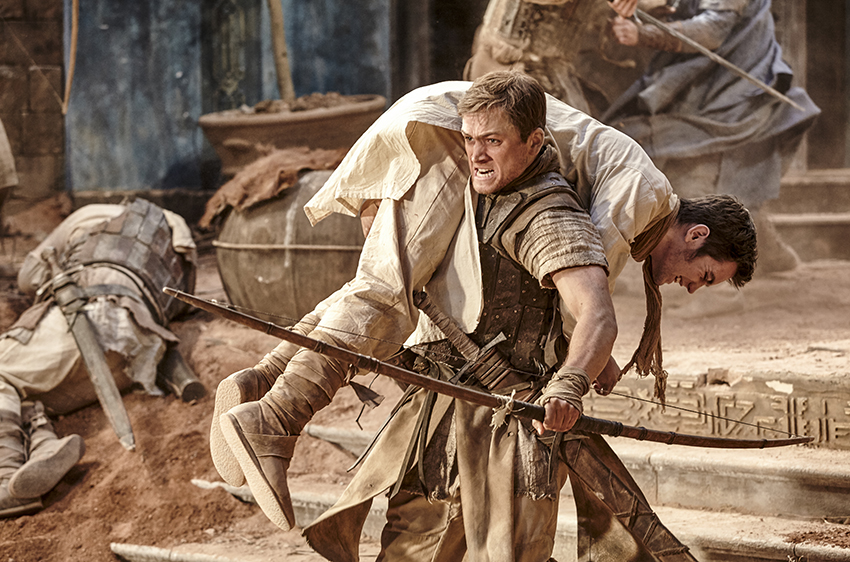 Robin Hood is badly executed from beginning to end. Otto Bathurst has proven to be a competent director on the small screen (Black Mirror and Peaky Blighters), but the creative choices on display here are confusing and misguided. Bathurst reportedly delayed production of this movie for a year to ensure Taron Egerton's involvement and from that side, it still doesn't make sense.
Egerton is a good actor, but he is given nothing that evolves the character of Robin Hood, nor that legitimizes or differentiates him from previous actors in the roles. The result is a monotonous delivery, as is the case with everyone else in the cast. The exceptions are Jamie Foxx as Little John, whose over-the-top performance results in it seeming misplaced. Ben Mendelsohn, though he remains a great fit for villain roles, his grunting and sneering lacks range and he is simply unpleasant to watch (the worst crime for a movie villain to commit).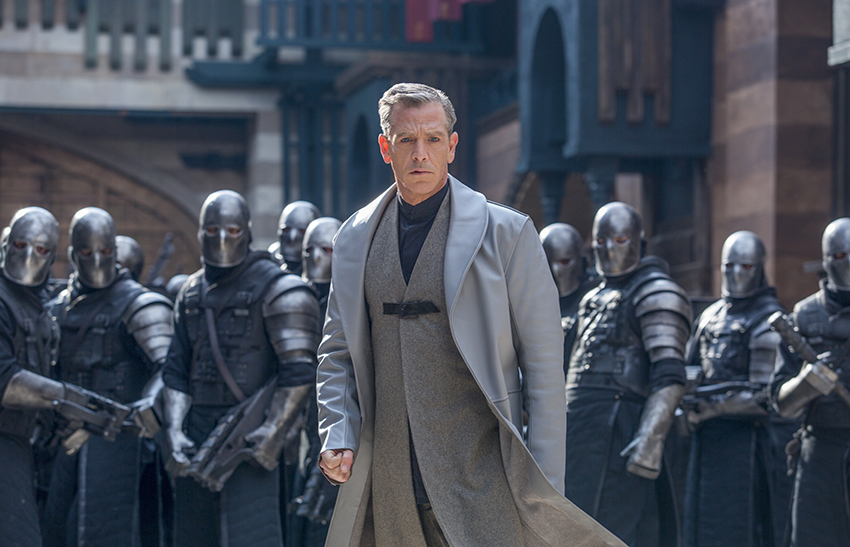 The overall structure of Robin Hood is restrained by its cemented pacing. This is a movie that runs at one single speed, regardless of whether it's meant to be a quiet, contemplative moment, or a bombastic and explosive climax. This lowers the audience's level of engagement to the point that when it comes to the final act, you've already tuned out thanks to a lack of buildup and character engagement. It also makes the movie feel very short, as this plot ain't stopping for no one.
Story subversion is essential for a remake, as it acts as justification for the remake in the first place. Robin Hood brings nothing new to the table, even when it casts bait for a sequel, which hilariously makes it look like the story is left exactly where it started. Other than that, the relationships on display do not develop or are even interesting. You could not care less about Rob and Maid Marian, or whether the Sheriff gets away with it or not. You certainly don't care about the motivations, with little emphasis given on the war or the church's evil schemes.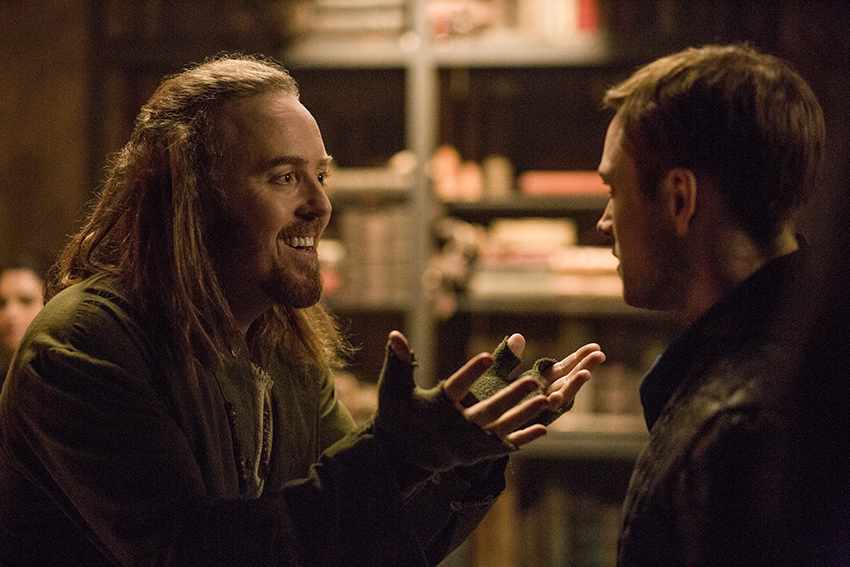 On the technical side, the movie struggles to commit to its time and place by way of several visual and design cues. Though set against the Medieval backdrop and the overhanging fear of invasion, there are certain elements that do detract from the immersion. There is a party scene which looks like it was lifted straight out of a Baz Luhrmann film, and a carriage chase set in the mines of Nottingham. On the screen, it looks like it was filmed in an abandoned warehouse. There are some technical positives though, as Bathurst does know how to use his camera and that results in both interesting and well framed cinematography and angles . The film also benefits from Joseph Trapanese's sweeping musical score. But in terms of good things to say, that's it.
Questions are bound to be asked as to why we now have another cinematic adaptation of Robin Hood. It may be one thing to tell a completely different retelling, and to an extent that is what this movie is seeming to attempt. Sadly, we are presented with a film that lacks anything to make it unique, or any other positive attributes to distinguish itself from the other cinematic outings of the Prince of Thieves.
Last Updated: December 20, 2018
Robin Hood

Good camerawork and music are not enough to redeem a boring, ill-paced and badly acted adventure for Robin Hood. Held back by poor creative choices and a convoluted story line, this is a film that like the Sheriff of Nottingham, you would like to keep your money away from.